Jennifer Aniston Just Shut Down Body-Shamers And Baby-Shamers In An Epic Interview
"Why are we teaching young women this?"
Jennifer Aniston is a subject of endless tabloid speculation — particularly around her body, and whether or not she's pregnant. In a recent interview with Vogue, she offered a pretty spectacular takedown of our body-obsessed culture, and the sexism behind it.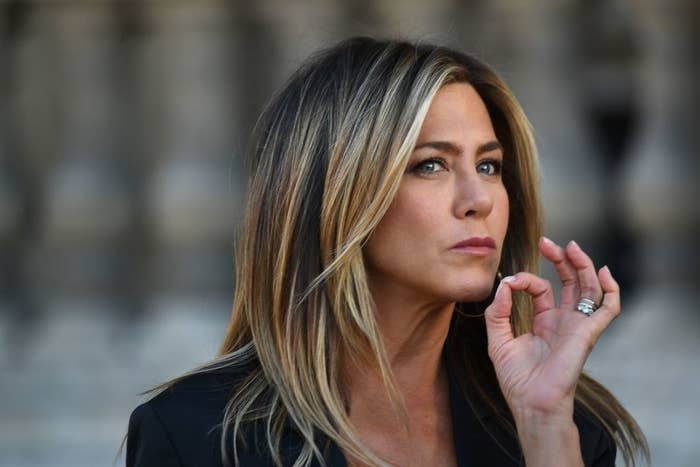 It all started when Vogue asked whether she thinks things are getting any better for women in entertainment. Aniston replied:
I don't think it's getting much better. I think the problem is the tabloids and the gossip columns taking the human body and putting it in a category. They're either fat-shaming, or body-shaming, or childless-shaming.
"Why are we teaching young women this?" Aniston continued. "It's incredibly damaging."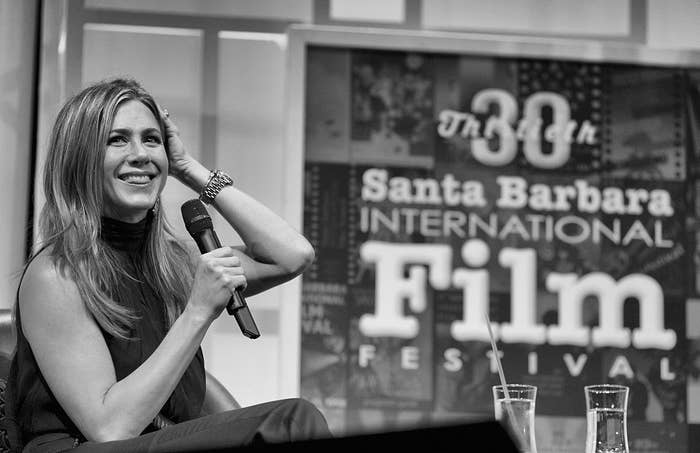 Jennifer then turned her attention to the gossip magazines that constantly speculate about whether she's pregnant, reminding us what a deeply personal matter that is:
I couldn't hear this narrative anymore about being pregnant or not pregnant; you have no idea what is going on personally in our lives, and why that is or is not happening...
But Aniston wasn't done yet. She also had a solid message for women struggling to live up to society's expectations of them: "Who gives a shit!"
If you're going to walk out and have your nipples showing, or your belly is a little bloated, or you're not at the weight you want to be — you are perfect no matter what you are and no matter where you are and who cares!
"I just know that I'm happy and healthy and doing everything I can to be good in the world and to the people I work with," she added.
Shutting down body-shamers and baby-shamers in a single interview answer? THAT'S JEN FOR YA.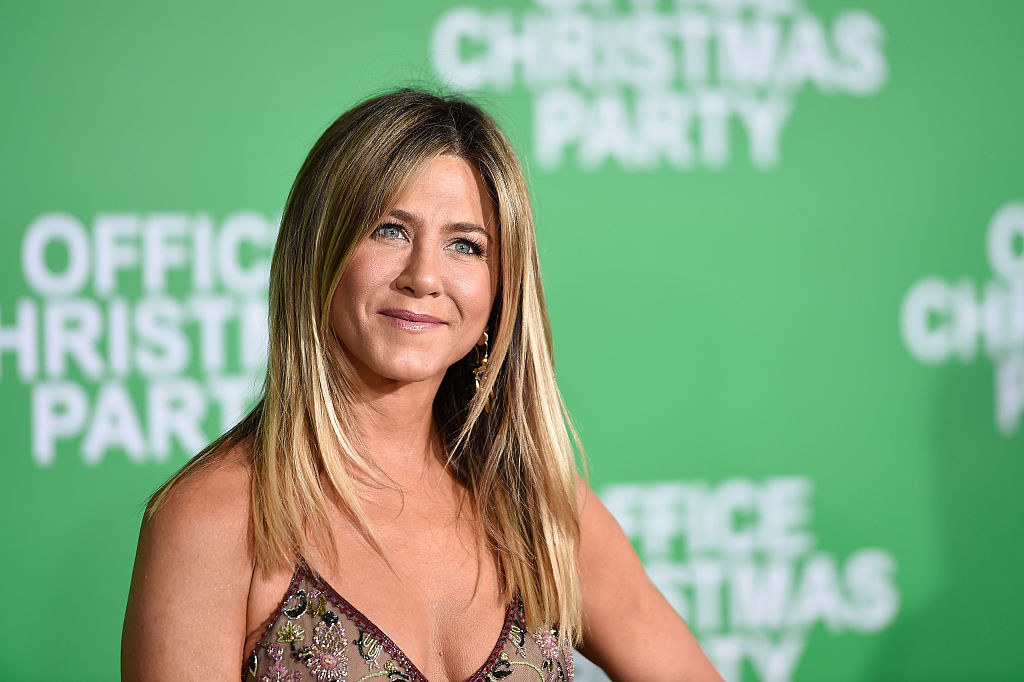 Moral of the story: Jennifer Aniston is done with your sexist bullshit, so don't even try it, thankyouverymuch.