Whitney Cummings Was Blackmailed With A Nude Photo Of Herself So She Tweeted It Out To Everyone
"Y'all can have my nipple, but not my time or money anymore."
You know Whitney Cummings — stand-up comedian, actor, producer, and all-around hilarious human being.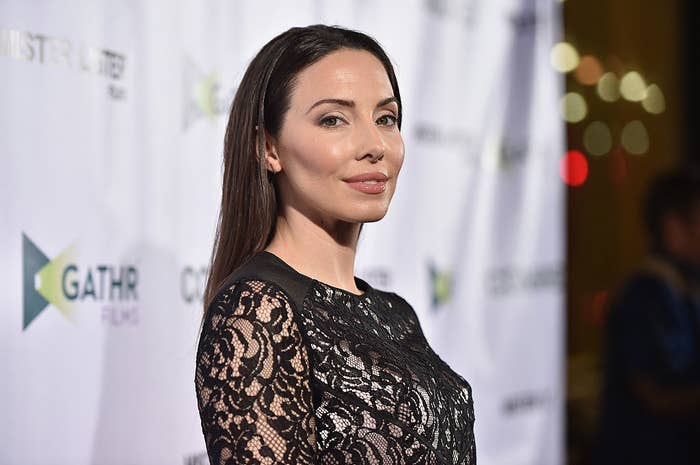 Yesterday, Whitney shared some upsetting news on Twitter: A stranger on the internet was trying to blackmail her with a nude photo:
"How much would it cost to not share this photo?" the stranger asked Whitney in a DM, adding a red scribble around her nipple, in an apparent effort to extort money out of her.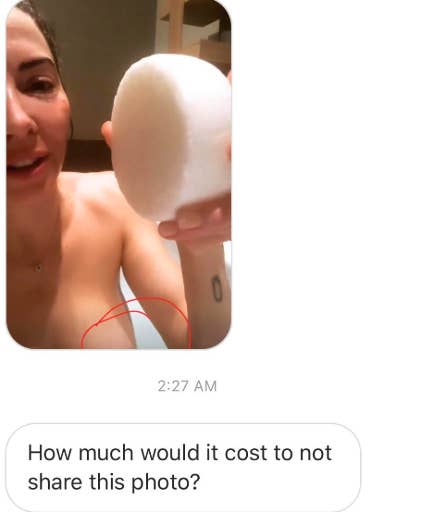 But instead of paying these people off, Whitney sent a gigantic "fuck you" to all of them by releasing the photo to her 1.3 million Twitter followers — thus making sure nobody would be able to sell it.

After posting the pic, some of Whitney's famous friends, including comedian Chris D'Elia, "leaked" embarrassing photos of themselves in solidarity.
But all jokes aside, Whitney had an important message to share about the implications of this sort of predatory behavior.
Unfortunately, Whitney says the harassment hasn't stopped yet.
In the wake of her coming forward, lots of fans have rallied around her using the hashtag #IStandWithWhitney, which of course Whitney had some jokes about.
And according to Whitney, the most embarrassing thing you'll see in her iCloud are screenshots of inspirational quotes she took "a couple years back when [she] was clearly going through something."
It's worth noting that what these people did to Whitney is extremely illegal and they could get in serious trouble for it, although Whitney says she's decided not to release their names:
Whitney Cummings: 1. Creeps on the internet: 0. Goodbye!