As protests and riots have broken out across the country in response to the brutal killing of George Floyd by Minneapolis police, people have been carefully protecting their neighborhood murals of Kobe Bryant.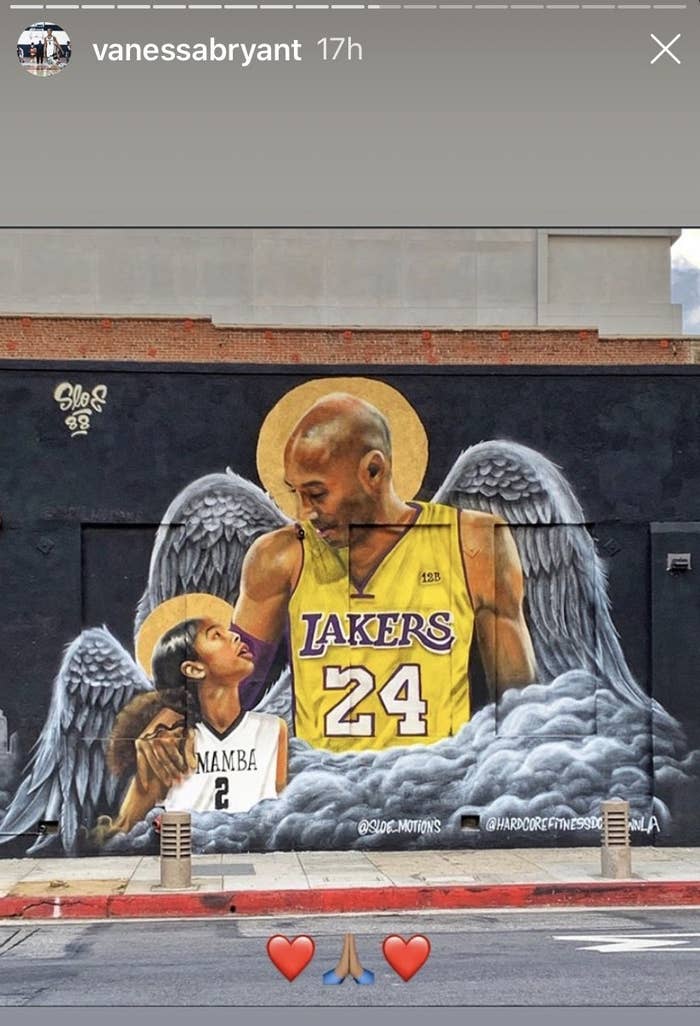 And in a series of photos posted to her Instagram yesterday, Kobe's wife Vanessa thanked protesters for continuing to honor his memory in such a difficult time.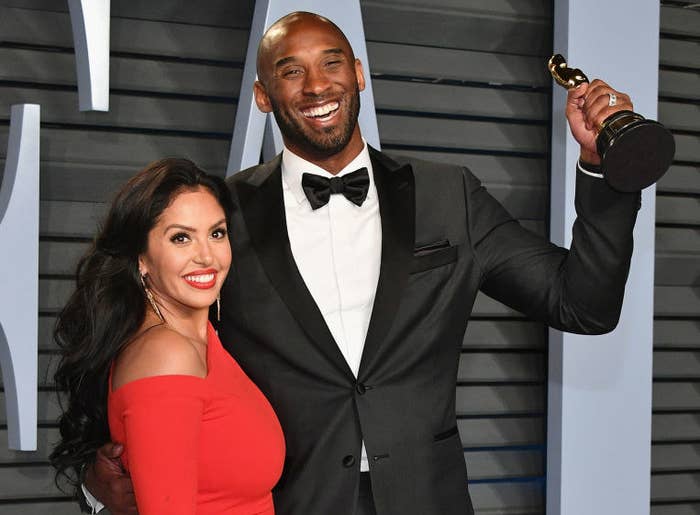 First, she shared news footage of a Kobe mural being saved in the Fairfax district of Los Angeles: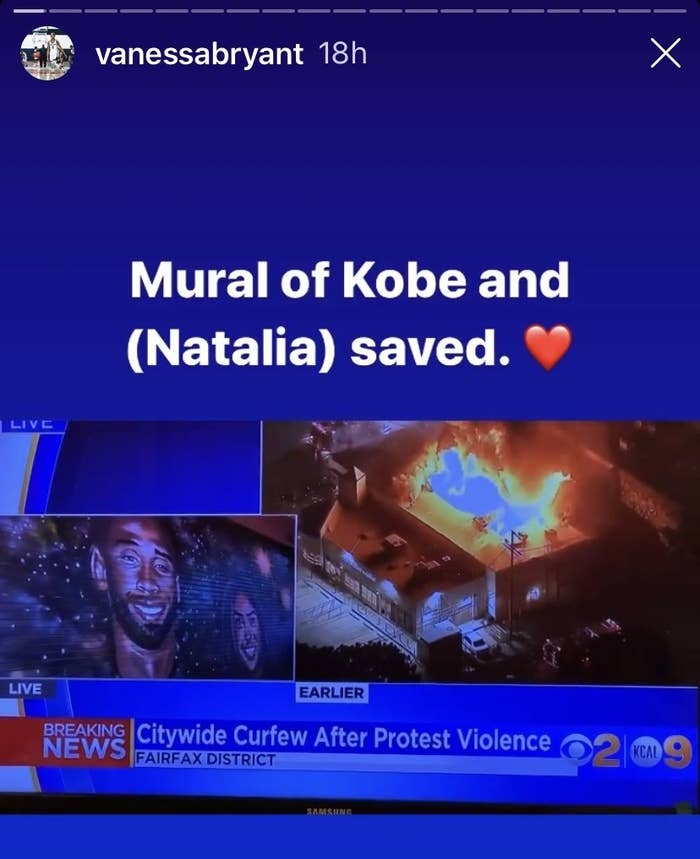 Then she shared a tweet saying, "They know Kobe is off-limits":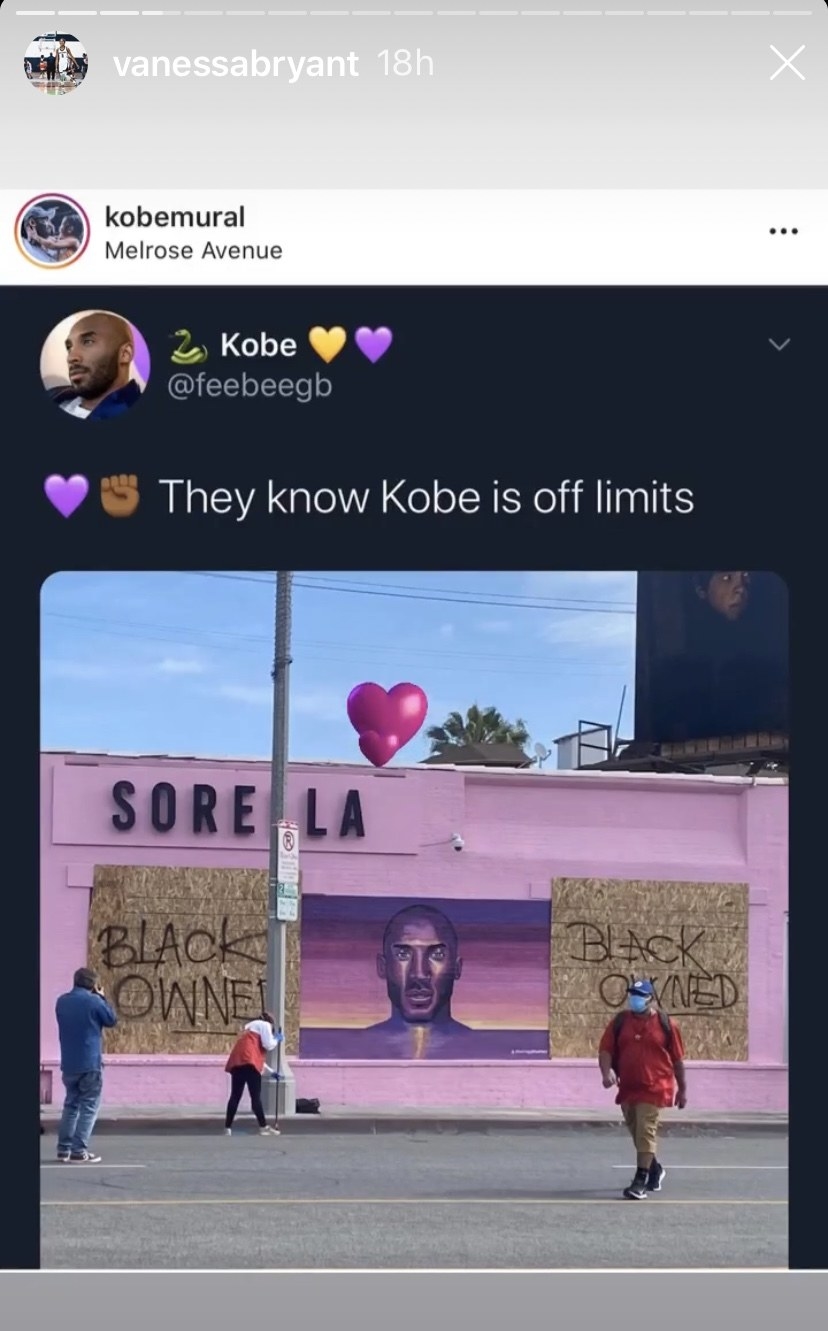 Her story included photos of the many murals that have been protected over the past week: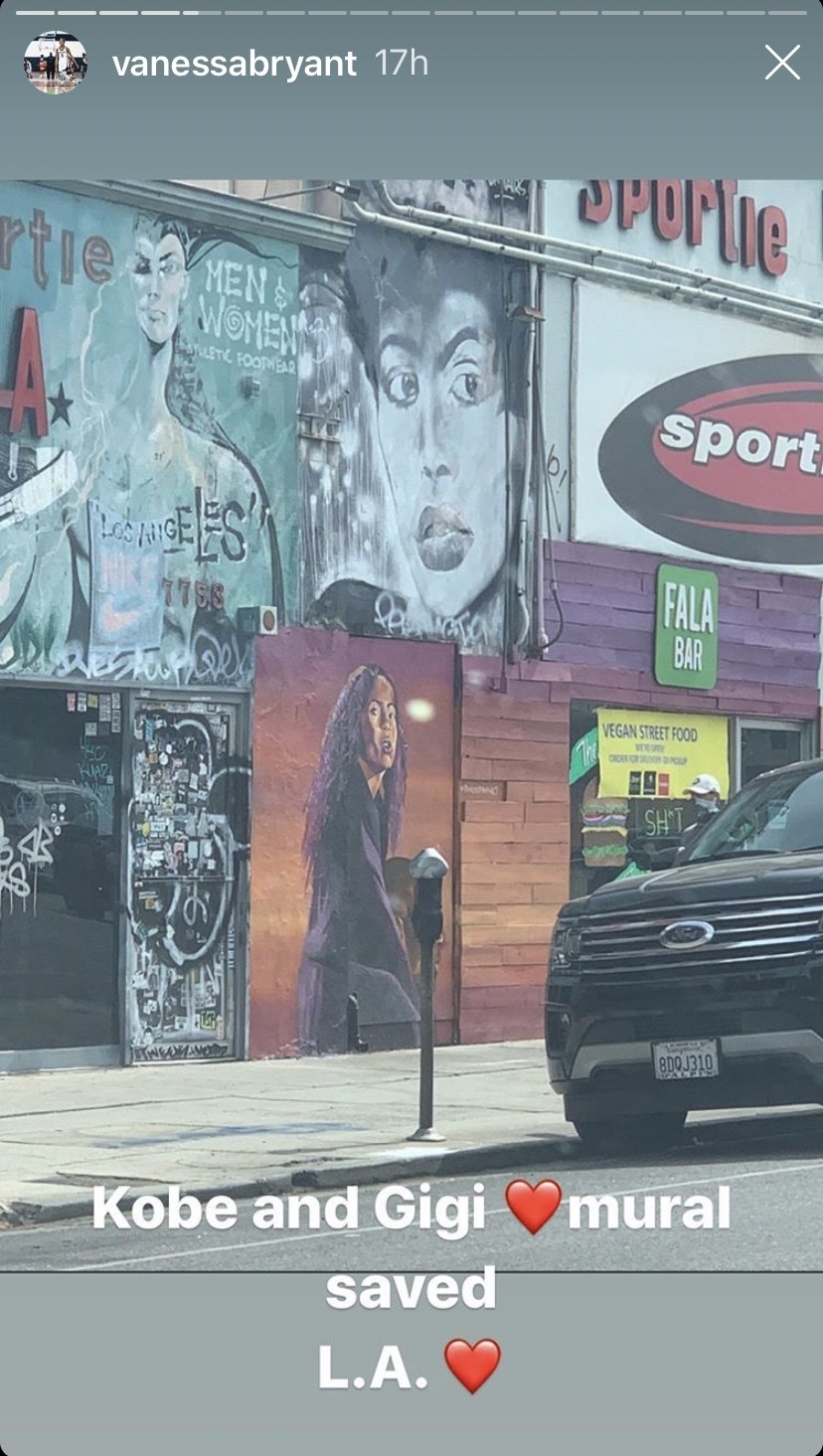 And she expressed her gratitude for people leaving them untouched: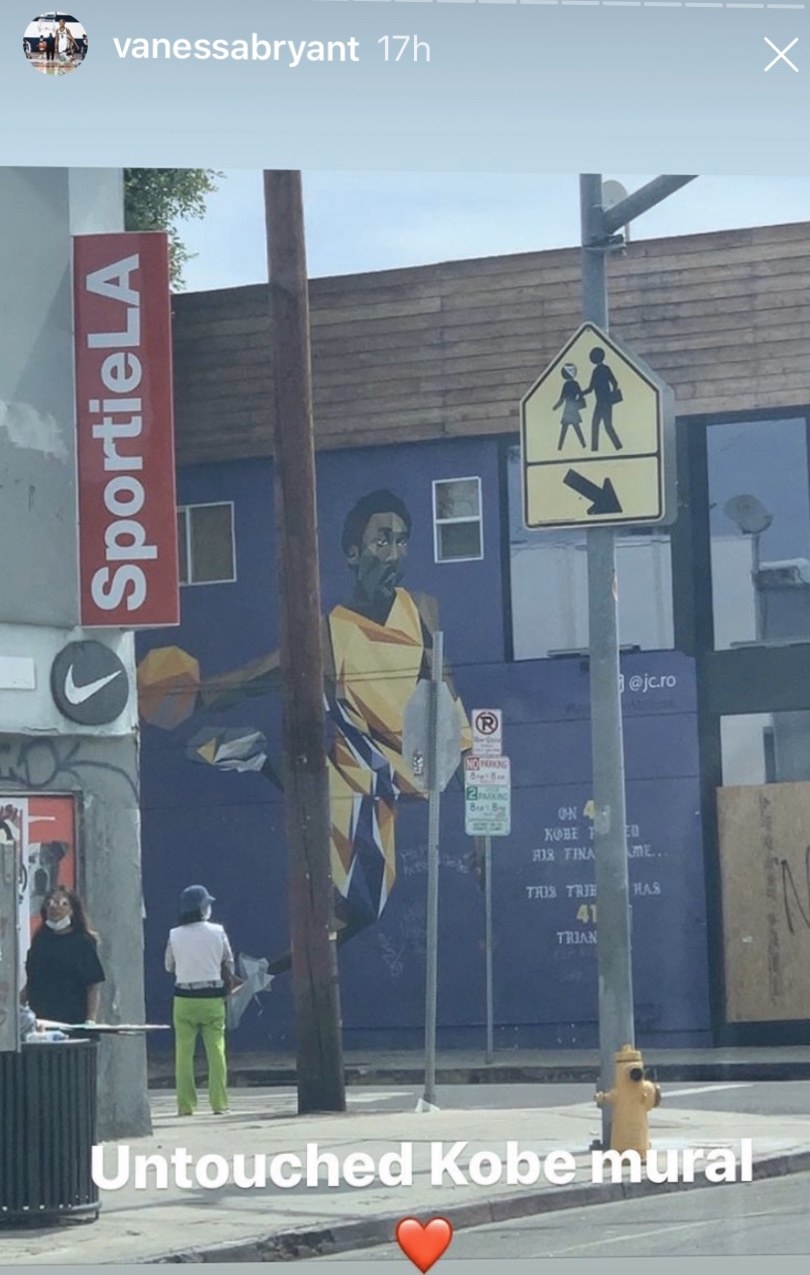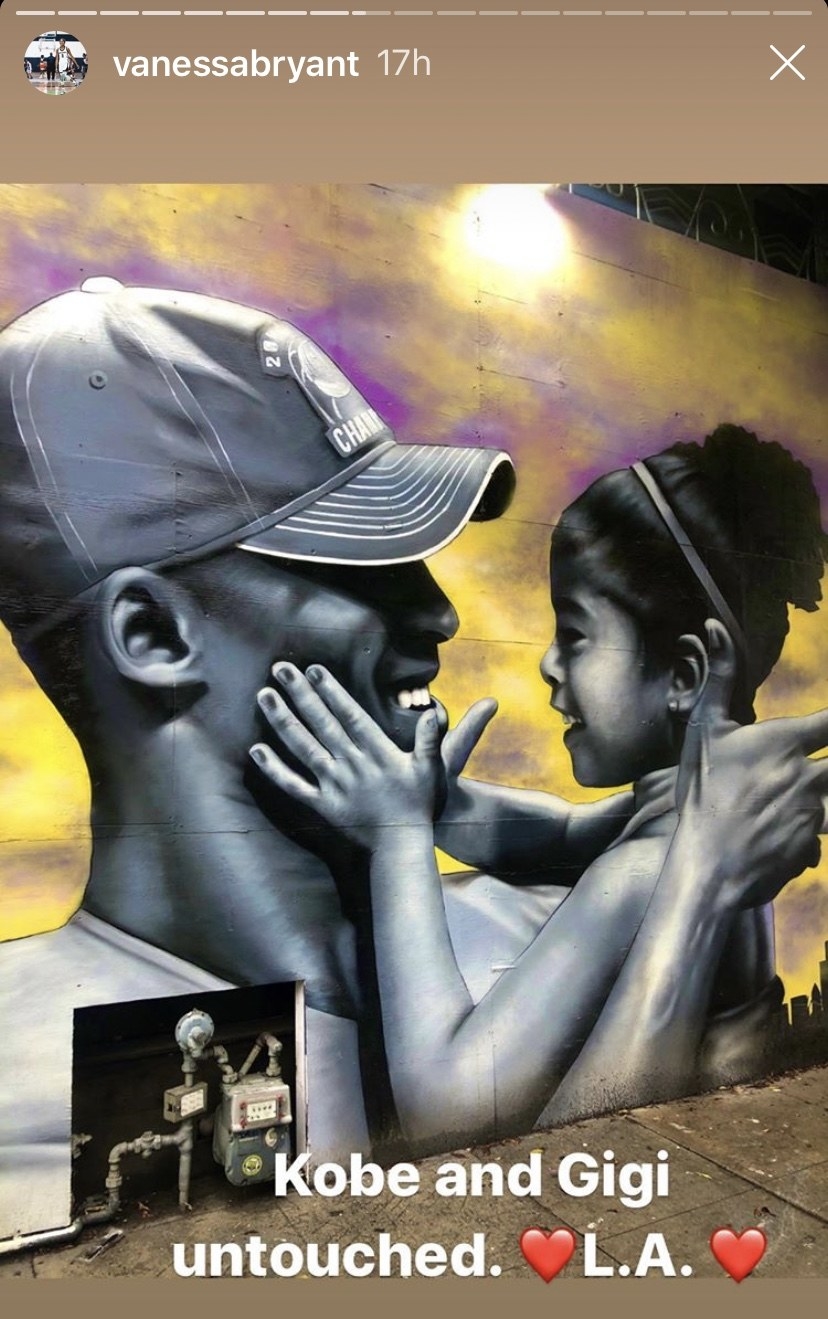 Most of these Kobe murals were painted as memorials after he died tragically in a helicopter crash this January.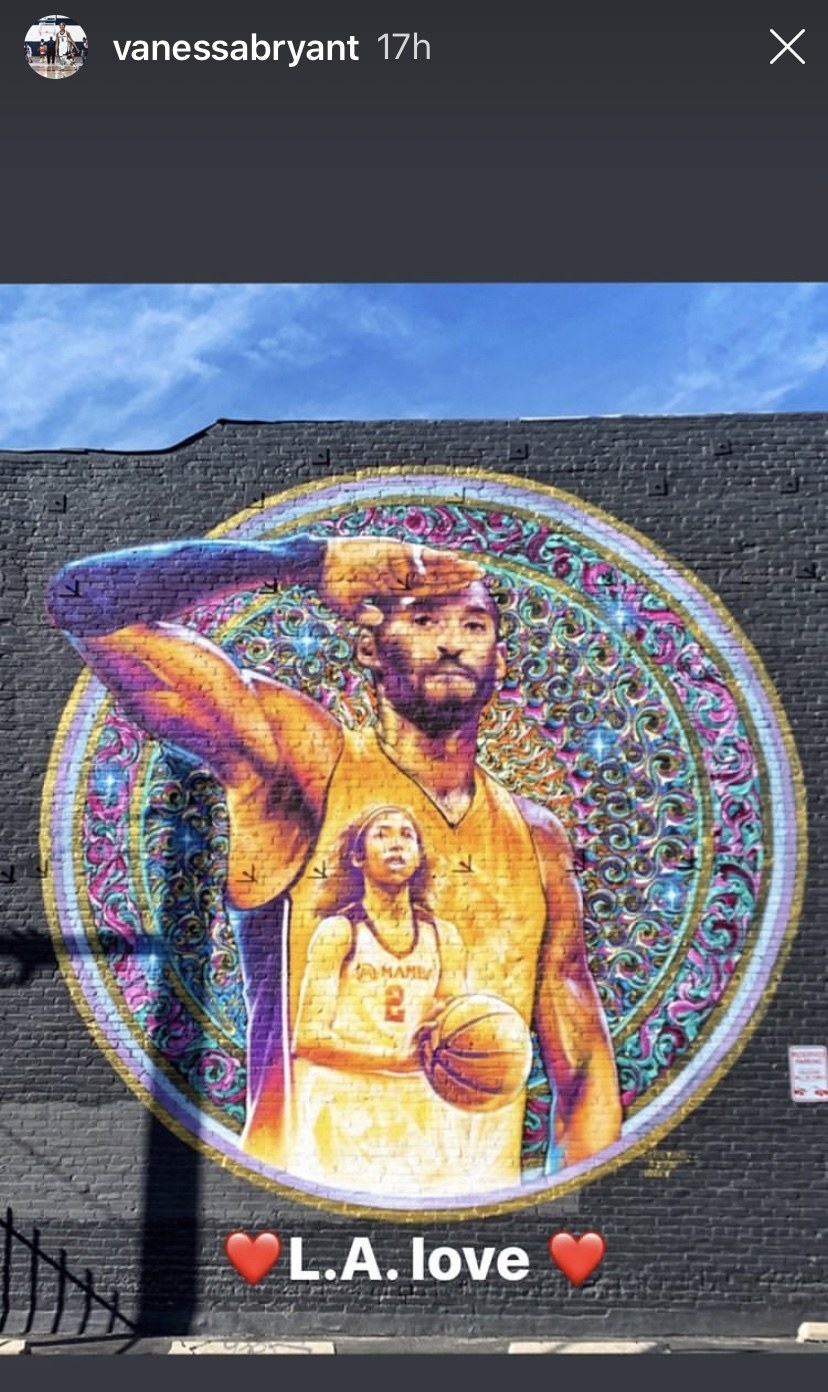 The Kobe tributes often feature him alongside his daughters: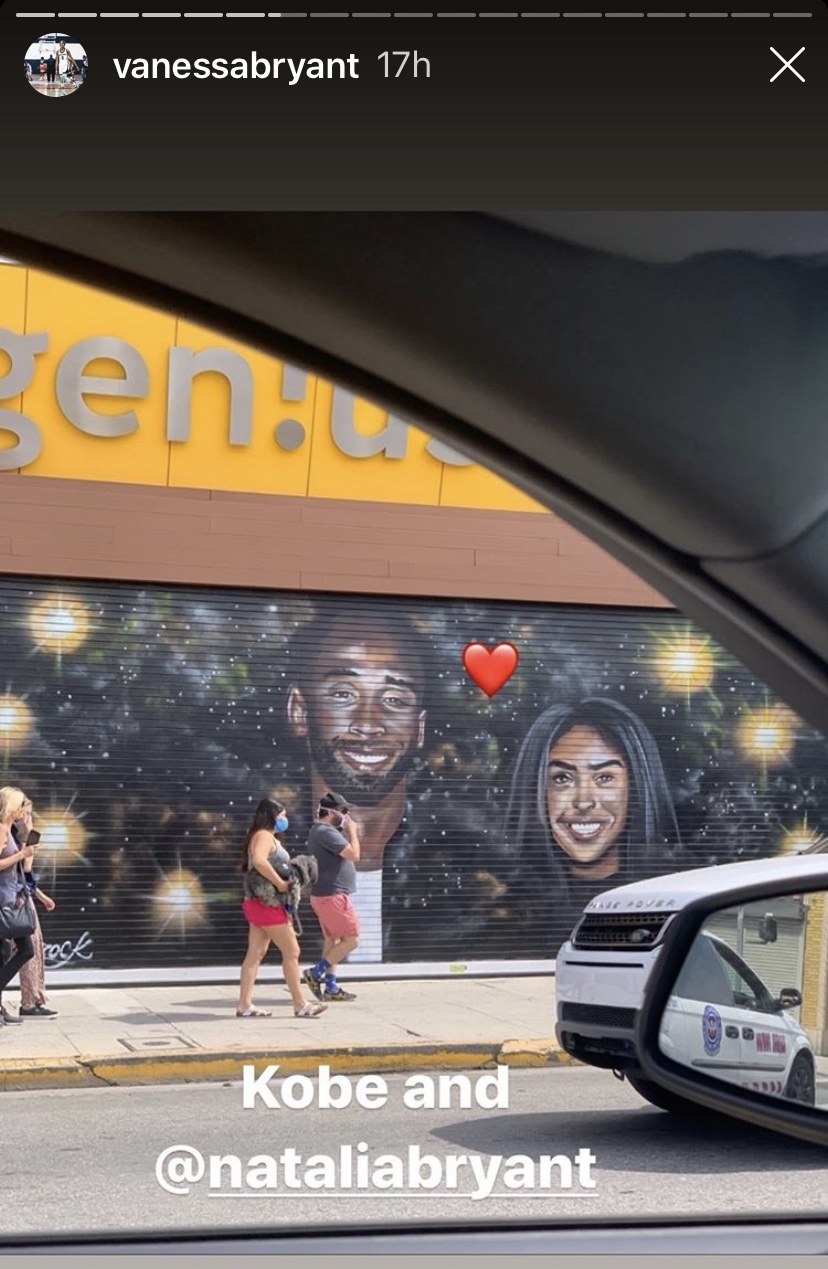 Many feature his 13-year-old daughter, Gianna, who also died in the crash: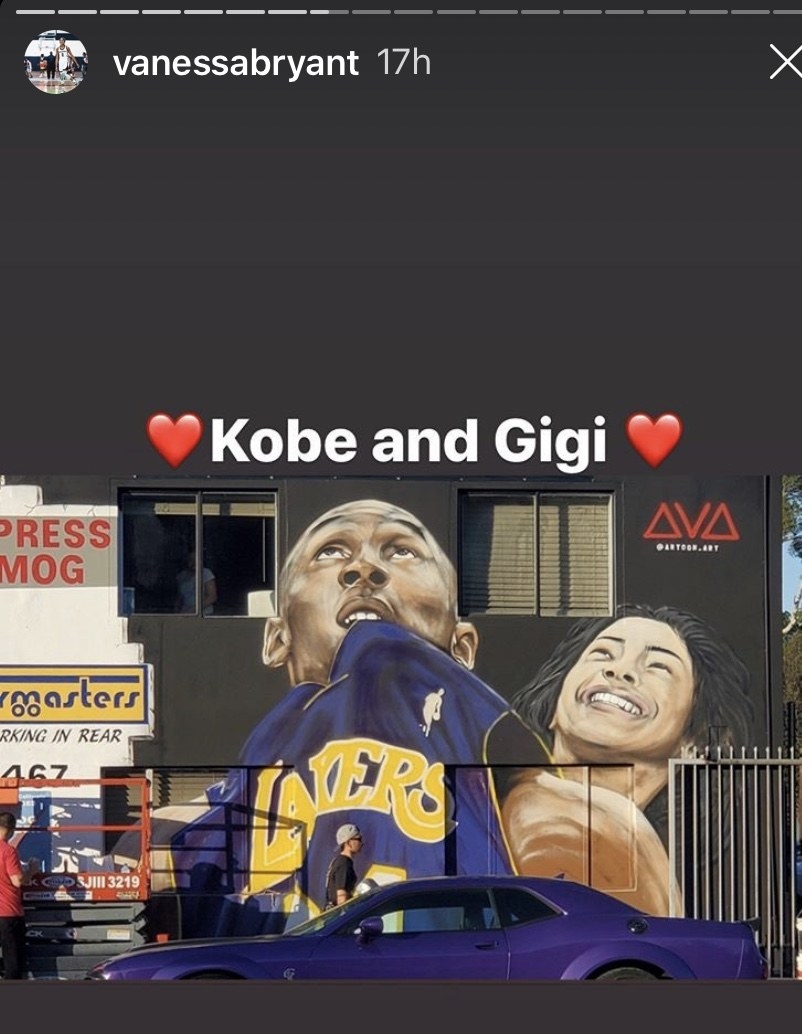 And, as Vanessa's Instagram story shows, the murals remain a bright spot in communities that have been impacted by the ongoing fight against police brutality: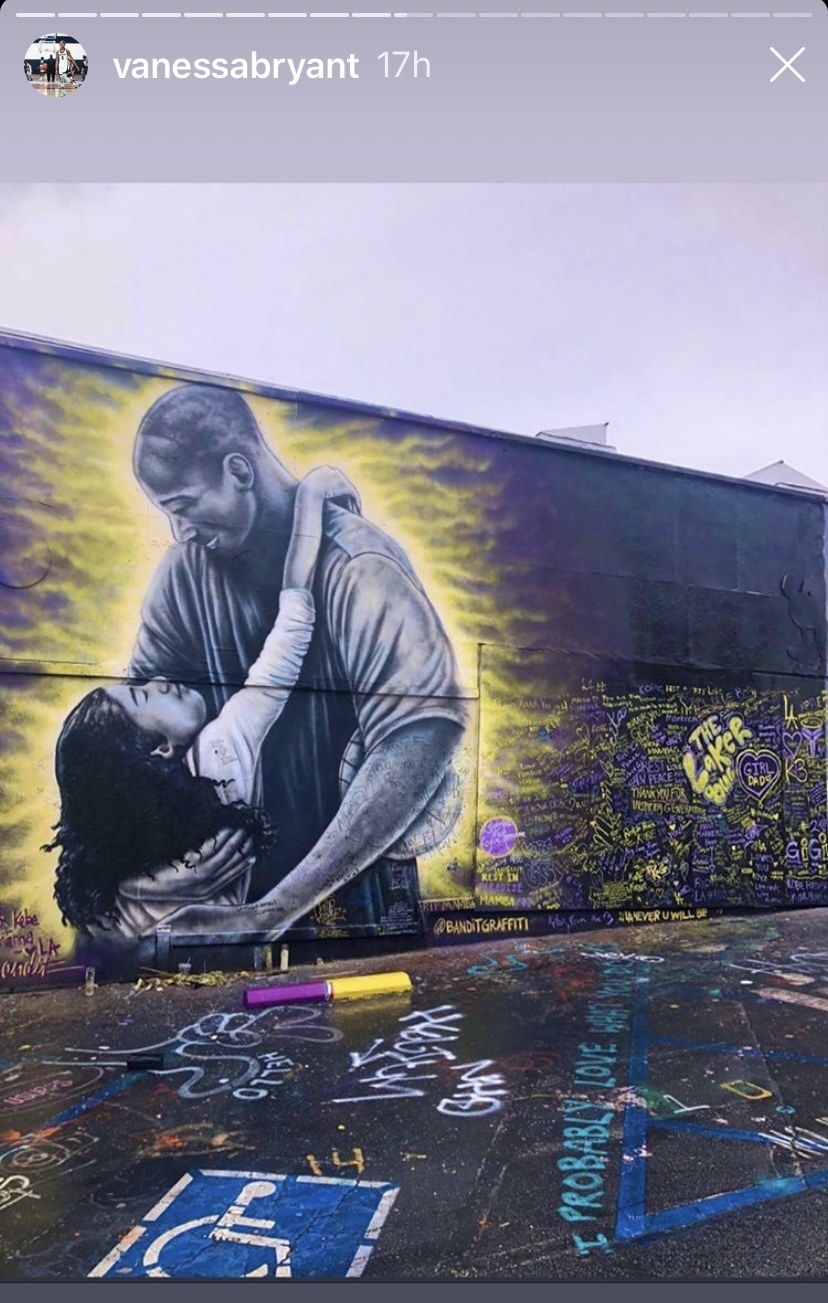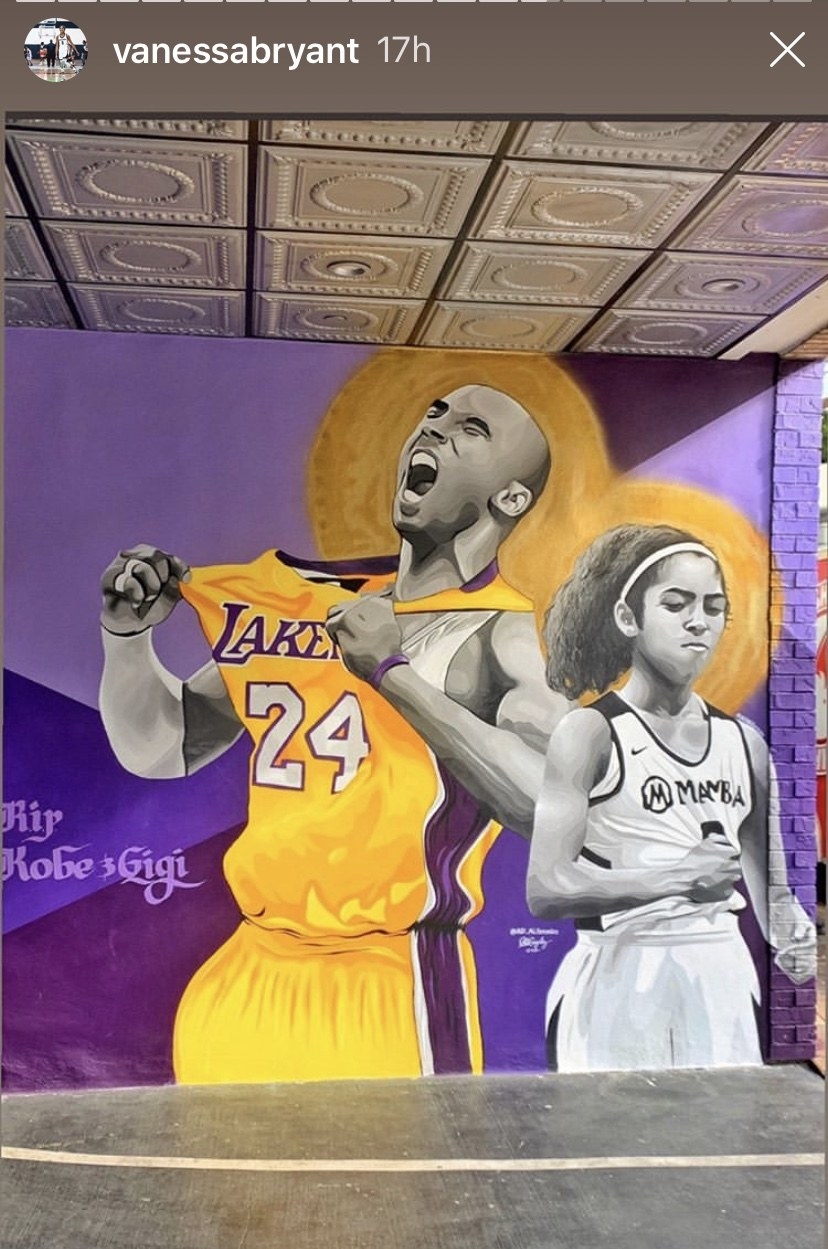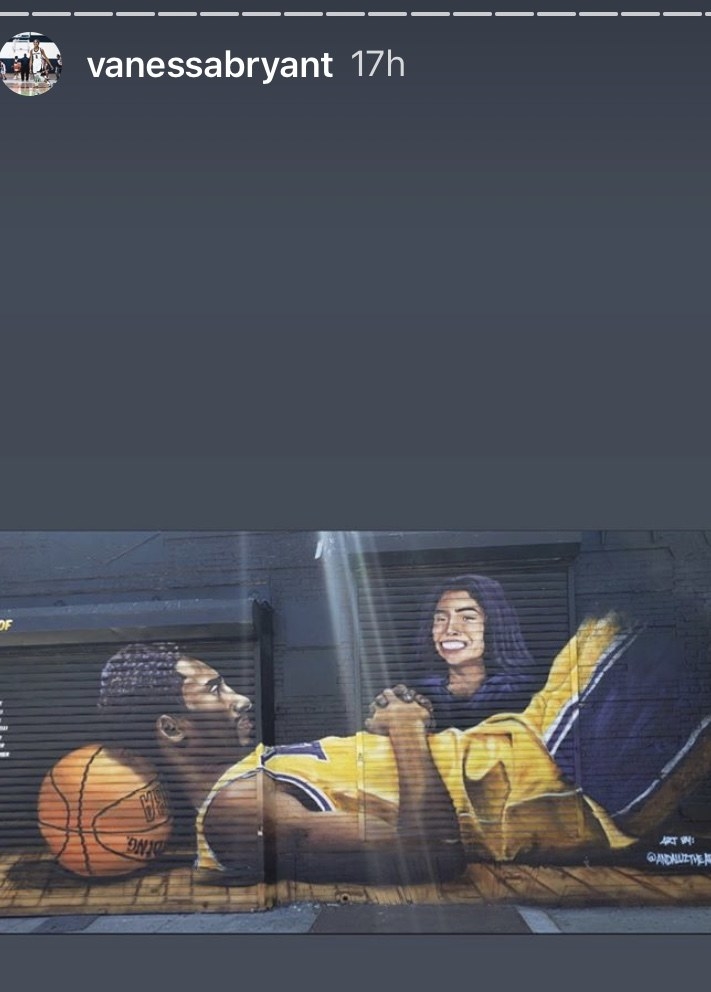 Earlier this week, Vanessa publicly expressed her support for the Black Lives Matter movement with a poignant image of Kobe in an "I Can't Breathe" shirt. He wore the shirt in 2014 to honor Eric Garner, who, like George Floyd, was killed by police officers despite repeated cries that he could not breathe.
To learn more about the death of George Floyd and the national movement against racist police brutality, click here.