World, if ya haven't already, please meet Dylan and Cole Sprouse. They're actors, artists, recent NYU grads, and grade-A Twitter users. They also happen to be twins.
Since leaving their Disney Channel show, The Suite Life of Zack & Cody, in 2008, the two have gone on to have successful careers apart. But they still like to harass each other on Twitter from time to time.
And the internet really seems to enjoy it.
So on Friday, Dylan posted this ~rather embarrassing~ tweet about his twin brother: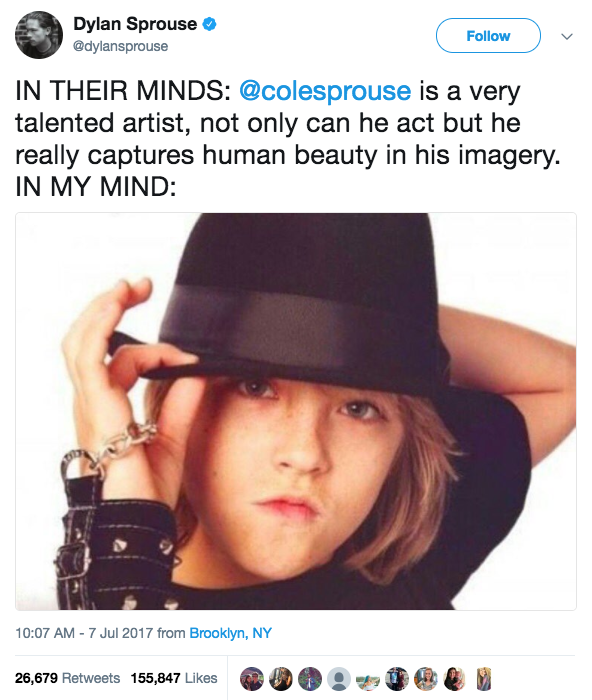 To which Cole had a pretty swift comeback:
Soon, Sprouse fans everywhere were sharing what the twins looked like, ~in their minds~:
Welp, there ya have it — another successful moment on the internet. Hope you had fun. Thanks, Sprouse boys!!!