Yesterday, Taylor Swift called out the Netflix show Ginny & Georgia for a joke they made about her dating life. A character in the series is teased for "going through men faster than Taylor Swift."
In a viral tweet, Taylor described the joke as "lazy" and "deeply sexist," and said that it "doesn't look cute" coming from Netflix — the same streaming platform that aired her documentary last year.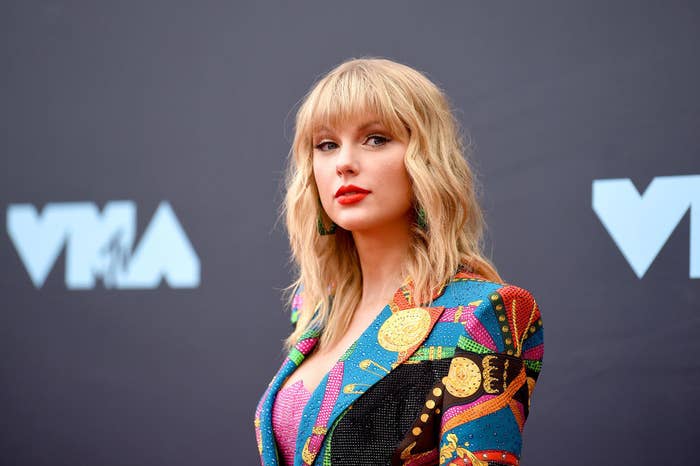 Now, Taylor was absolutely within her rights to call out Netflix — they're an enormously powerful company that can (and should) be held accountable for whatever content they air. But unfortunately, many of Swift's fans are taking things a step too far, flooding the social media pages of Ginny & Georgia's stars with hateful messages.
The majority of the abuse is being directed at 23-year-old Antonia Gentry. Ginny & Georgia is her first major acting credit.
The show's other star, Brianne Howey, is receiving some negative comments too — but not nearly as many as Antonia.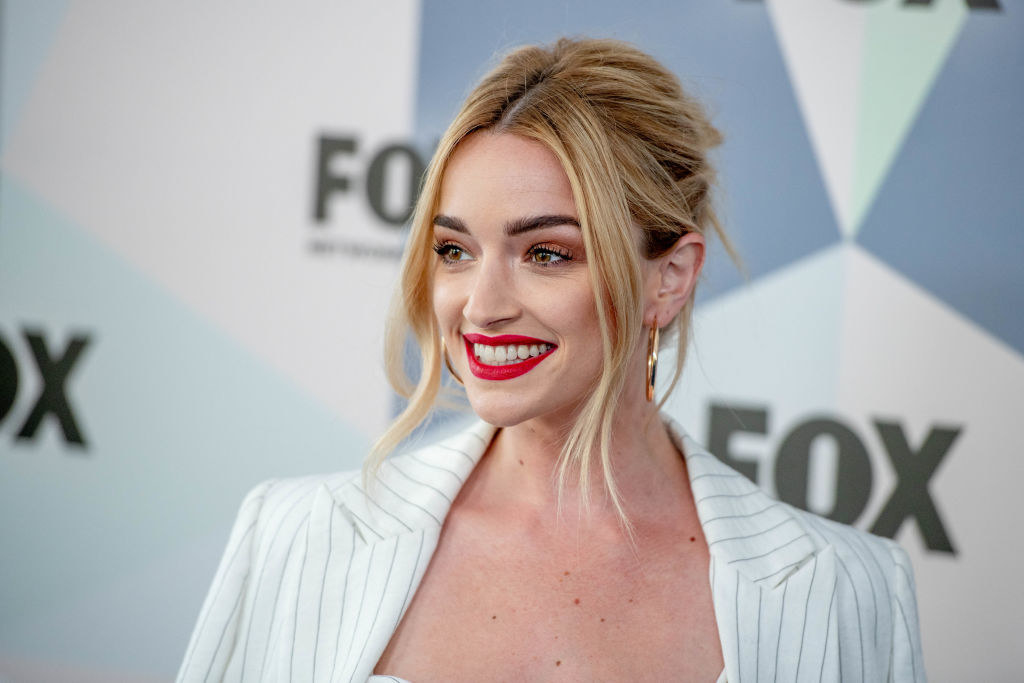 This is what Antonia's comments look like right now: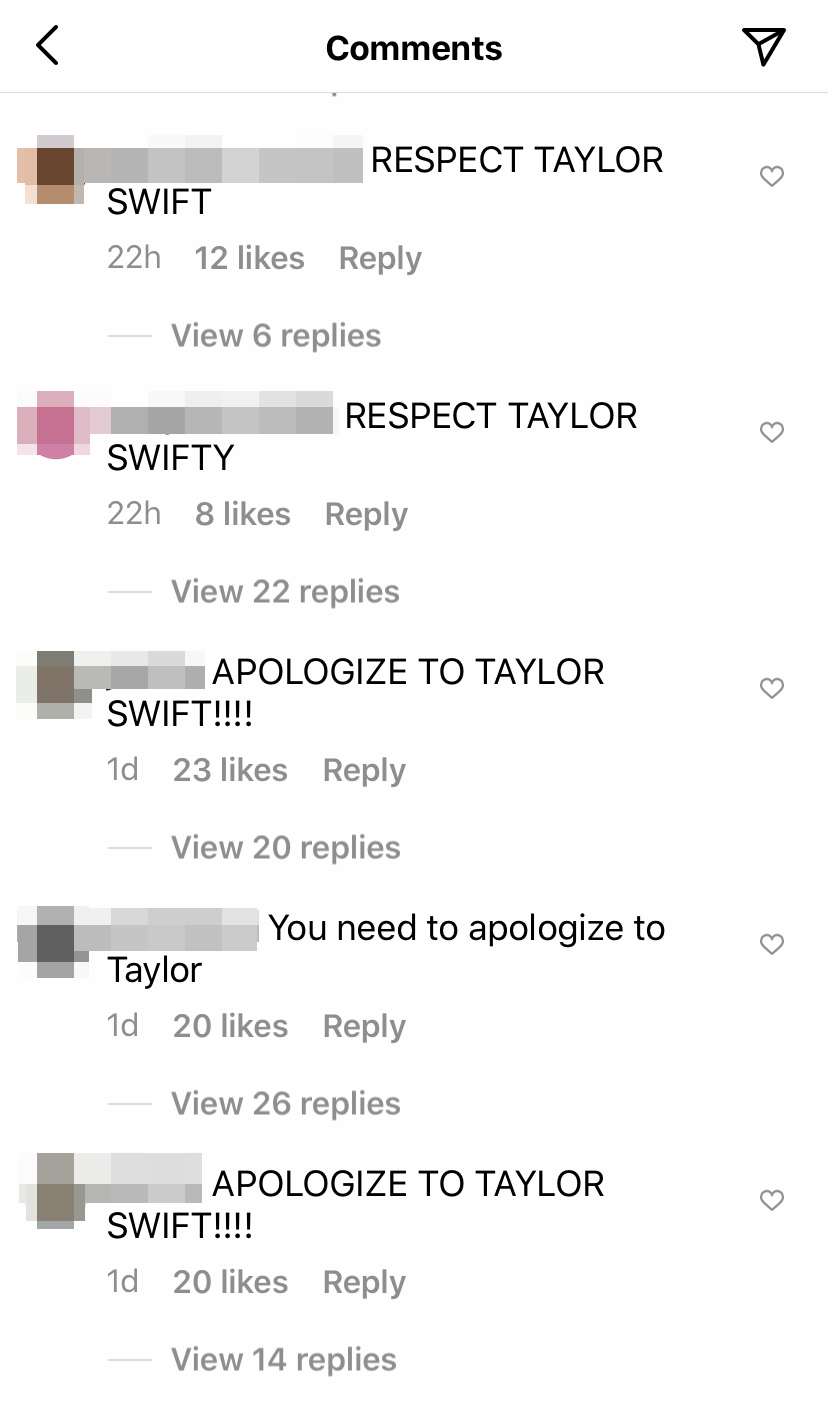 Many of the comments were much uglier than this. Some were openly racist.
So, let's be real clear about this: A young actor in their first major role doesn't hold power on a TV set. Antonia did not write that joke, and she had no control over its inclusion in the show. Attacking her, especially using racist language, is inexcusable. And it definitely is not feminism.
Antonia is now facing a horrible backlash for an issue that isn't even her fault. And this morning, she posted an Instagram story that called into question the sorts of things our society does — and doesn't — choose to get angry about. While her post doesn't mention the Taylor Swift controversy directly, it's an important message for anyone hitting up her page right now.
"317 girls aged 12-16 were abducted from a school in Nigeria on Friday and there's barely a squeak in the media," the tweet said. "What a world we live in."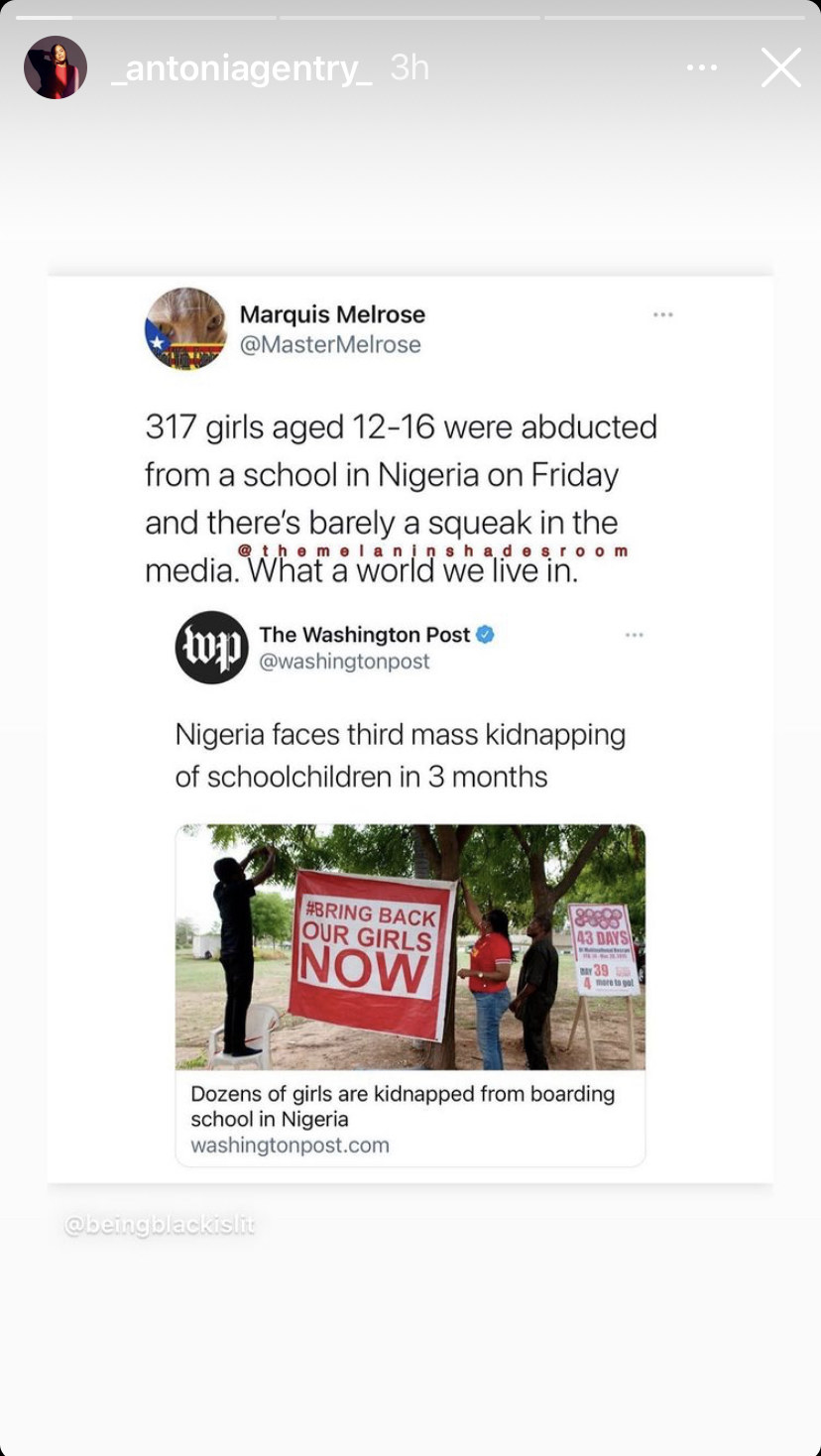 In a subsequent post, Antonia included a "swipe-up" link so that anyone coming to her Instagram right now can educate themselves about the mass abduction in Nigeria.
Props to Antonia for taking the negative attention being directed at her and harnessing it into something productive. You can read the article Antonia linked to on the Washington Post.
And please: If you're angry about that Ginny & Georgia joke, by all means, let Netflix know. But leave Antonia out of it. I'm saying this as a diehard Taylor Swift fan myself: There is absolutely no place for racism in our fandom.