Taylor Swift had an unfortunate surprise early Tuesday morning, when a stolen car crashed into the front gates of her home in Rhode Island.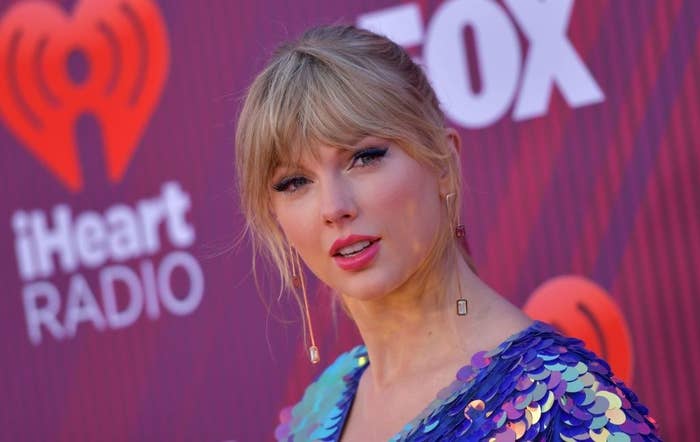 The driver was being chased by police when he lost control of the stolen vehicle, hit a brick wall in front of Taylor's house, and then crashed into her front gate.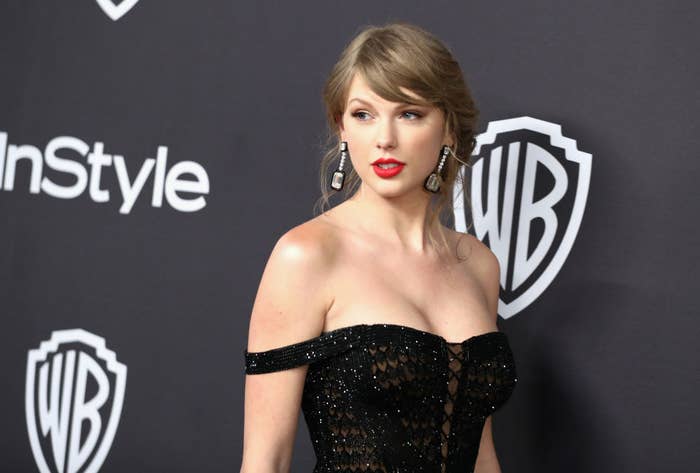 The good news is, nobody was seriously hurt! The bad news is, Taylor's gate is now pretty busted.
But y'all...Taylor's reaction to this whole mess was honestly kinda perfect.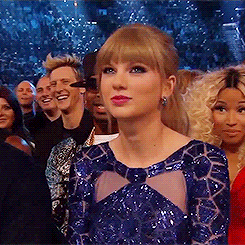 A Swift fan account had posted the news story on their Instagram...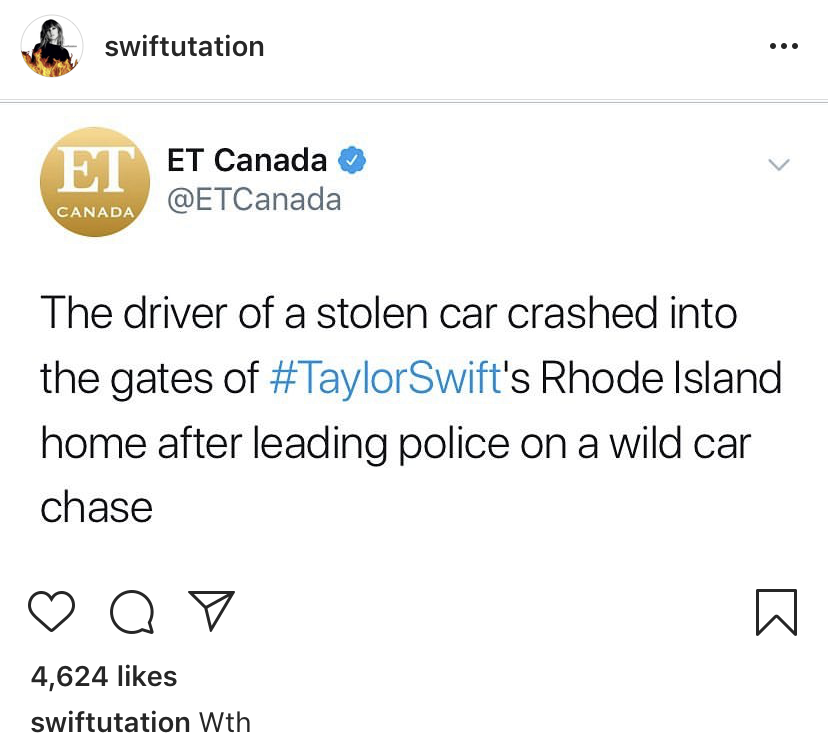 ...and Taylor herself popped in to comment on the ordeal — using a choice line from her song "Getaway Car."

"Nothing good starts in a getaway car," she wrote, adding a lil' blonde shrugging emoji.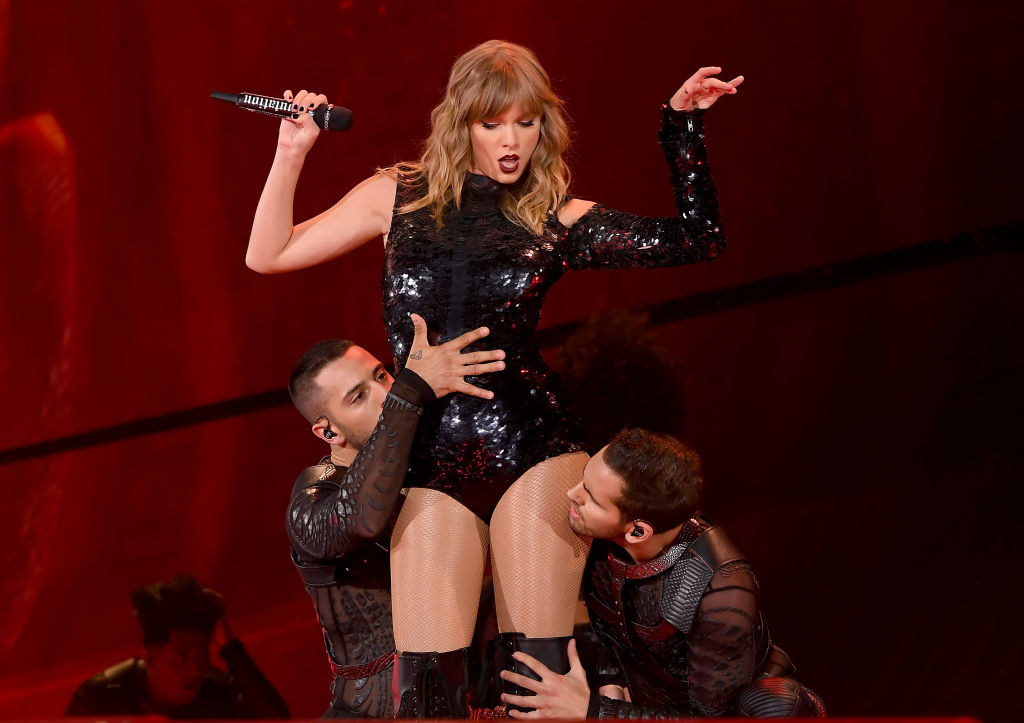 Needless to say, her fans were VERY into it.
Some people couldn't believe she actually went there.

And plenty more "Getaway Car" jokes were made by fans.

Well played, Taylor, well played.