Naya Rivera's body was recovered on Monday after a days-long search around Lake Piru in Ventura County, CA. She was initially reported missing while boating on the lake with her son, Josey, on July 8.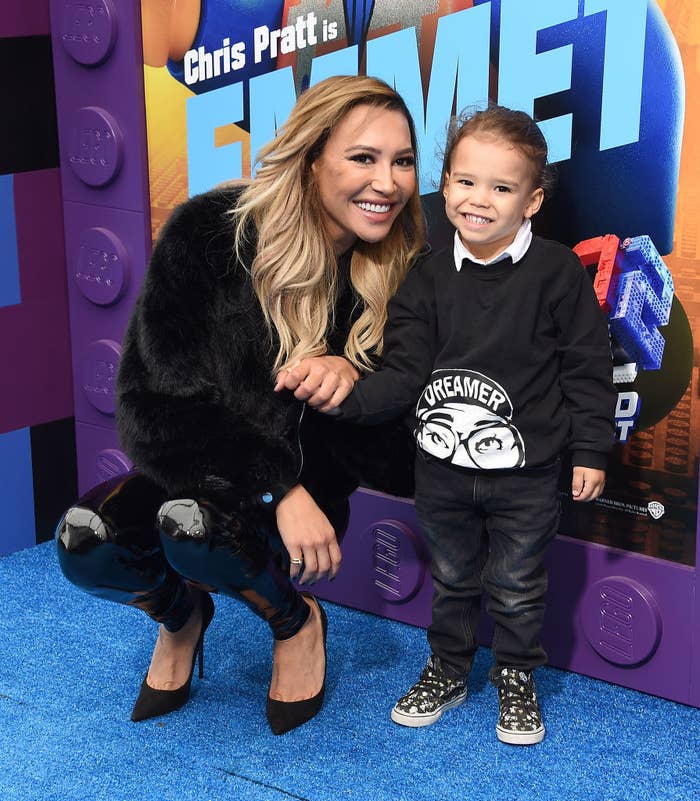 In a news conference, investigators said that Naya and her son may have been caught in a strong current while swimming, and that they believed "she mustered enough energy to get her son back onto the boat, but not enough to save herself."
Naya is perhaps best known for her role as Santana Lopez on the hit show Glee. She was a powerhouse singer and actor, and her portrayal of a young lesbian coming out of the closet, falling in love, and getting married meant so much to many in the LGBTQ+ community.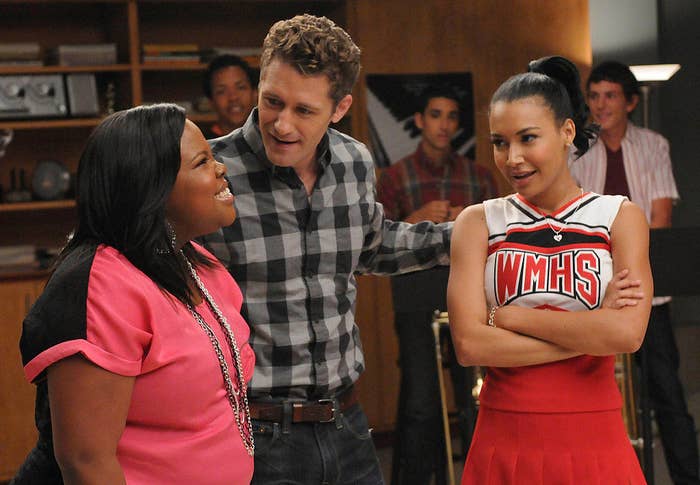 Today, the creators of Glee — Ryan Murphy, Brad Falchuk, and Ian Brennan — released a statement to the Hollywood Reporter honoring Naya's contributions to the show. They also announced that they're currently setting up a college fund for 4-year-old Josey.
"Naya wasn't a series regular when we cast her on Glee," they wrote in their joint statement. "She didn't have more than a few lines in the pilot. But it didn't take more than an episode or two for us to realize that we had lucked into finding one of the most talented, special stars we would ever have the pleasure of working with."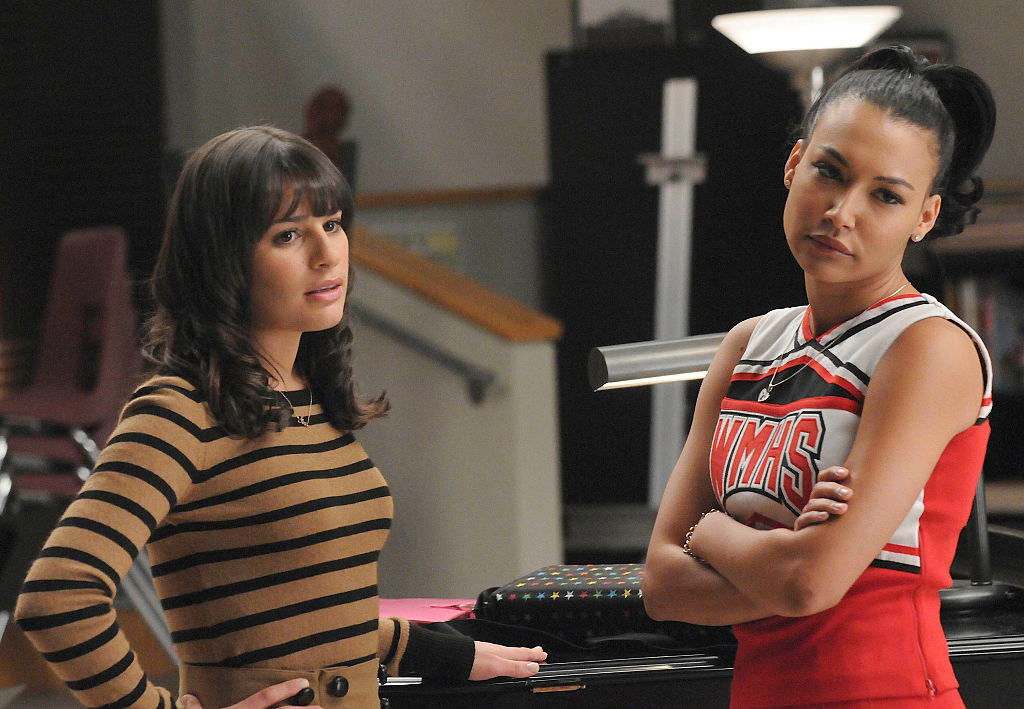 They also acknowledged the groundbreaking nature of Naya's performance, and revealed just how committed she was to telling Santana and Brittany's love story with "humor and humanity."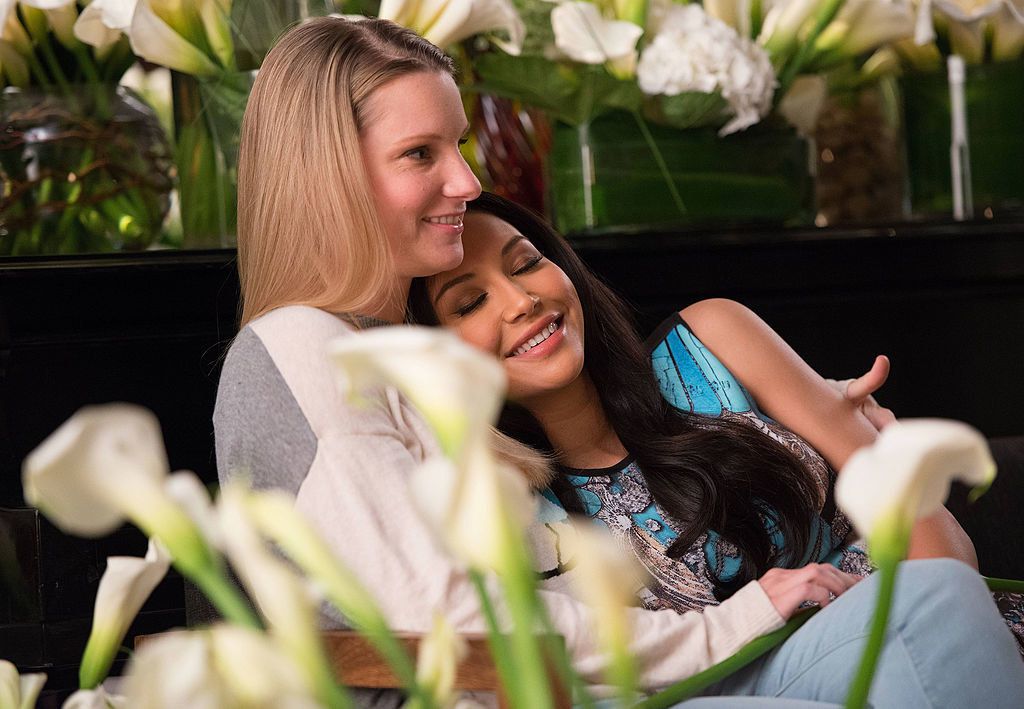 "It was one of the first times an openly lesbian, high school relationship was seen on network television and Naya understood what 'Brittana' meant to the many young women who were seeing themselves represented on television for the first time. Naya always made sure that Santana's love for Brittany was expressed with dignity, strength and with pure intentions."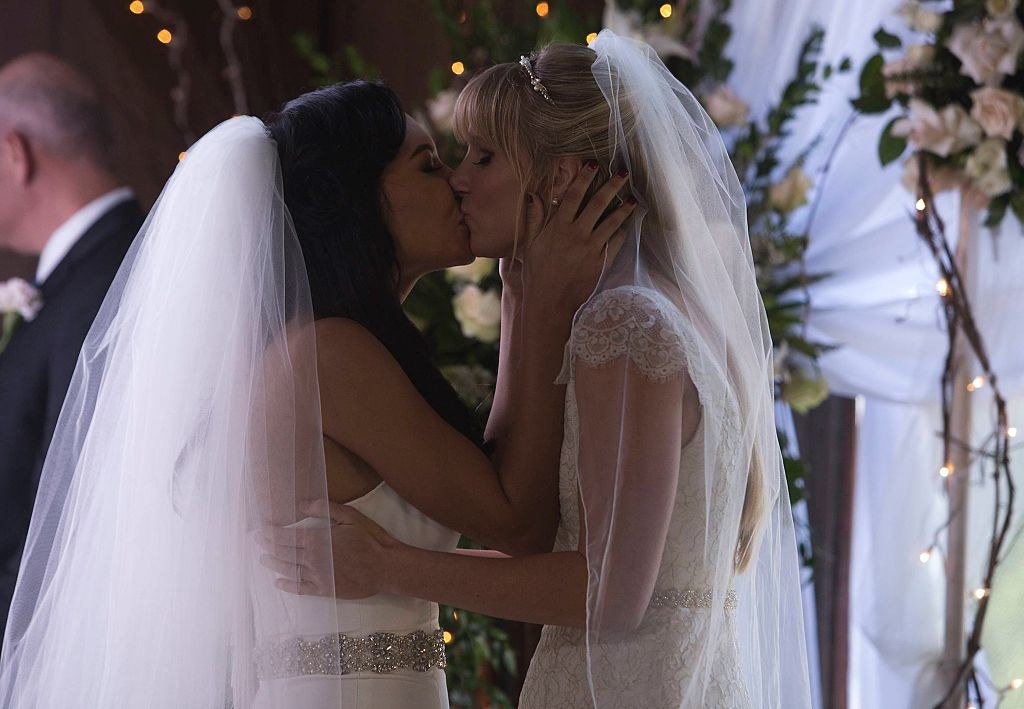 "Our hearts go out to her family, especially her mom, Yolanda, who was a big part of the Glee family, and her son Josey," they concluded. "The three of us are currently in the process of creating a college fund for the beautiful son Naya loved most of all."
In their own statements, many other members of the Glee team have expressed their intentions to honor Naya by looking out for Josey. Amber Riley wrote on Instagram: "Rest In Peace Angel, and know that your family will never have to worry about anything."
"You are so loved," Jenna Ushkowitz wrote in an Instragram tribute to Naya. "You deserved the world and we will make sure Josey and your family feel that every day."
"We will make sure to keep your legacy and spirit alive so Josey will grow up to know the incredible woman you were," Harry Shum Jr. wrote in his statement.