So far, Kim is the only one to have addressed her news directly — but sources with knowledge of the situation have confirmed to BuzzFeed that Khloé and Kylie are expecting, too.
Kylie, for her part, basically spends every waking minute finding new and exciting ways to hint at her pregnancy on Snapchat.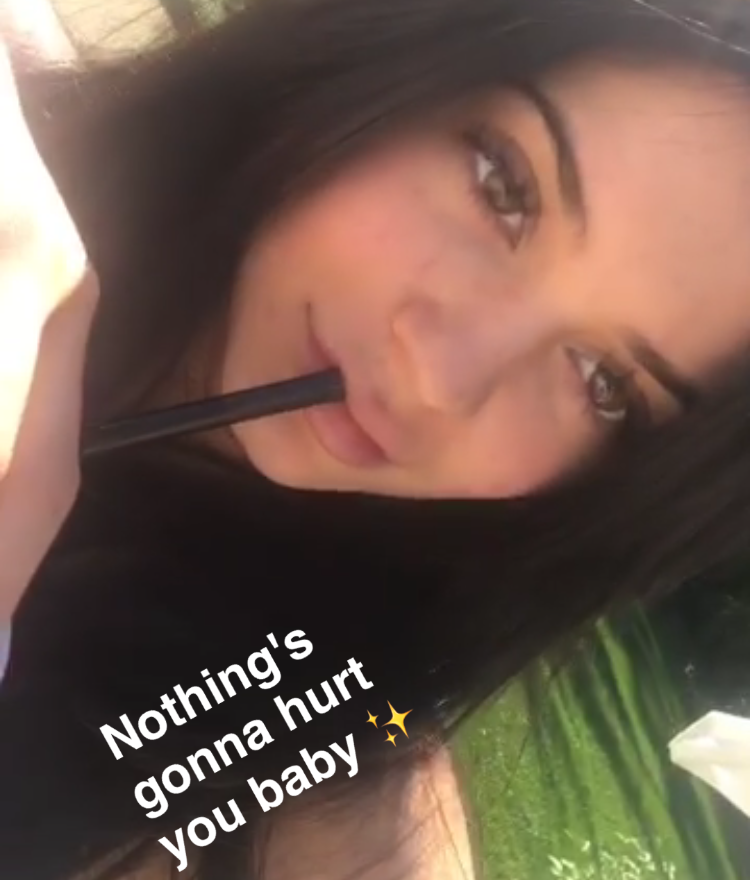 But Khloé has been much quieter. She hasn't publicly confirmed her pregnancy news, and even shot down reports that you could see a baby bump in this pic:
Scott just gave an interview to E! News, and in it, he seems to flat-out confirm Khloé's pregnancy without realizing it. Oops!
Here's what Lord Disick had to say when asked about Khloé's pregnancy, and whether he'll be giving her parenting help:
Well, if she ever asks I'm sure I would try. But I feel like all of us are so close that all of our children are kind of brought up in the same vicinity, or one block over, that everybody's kind of there for each other.
And when asked if he had any advice for Khloé, he said this:
I don't really need to give advice per se because, we are right there. It's not like long-distance, 'hey, maybe you should try this?' Everybody so hands-on that I feel like it will happen within time. So no real advice in that sense.
Anyway. This is probably Mama Kris right now, since all major life updates are SUPPOSED to be revealed on KUWTK.