Lifetime Revealed How They Filmed Kissing Scenes For Their Christmas Movies In The Age Of COVID, And It's Hilarious But Clever
Kissing through plexiglass. How romantic!
Let's be real: No holiday season would be complete without watching a few cheesy-but-secretly-kind-of-amazing Christmas movies on Lifetime. And this year, the network will be releasing a whopping 30 new holiday films.
Of course, shooting those movies in the middle of the COVID-19 pandemic posed more than a few challenges to the network. And in a new interview with the Wrap, a Lifetime executive revealed the unconventional way they filmed kissing scenes this year so that actors wouldn't actually have to, well, kiss.
"Everybody was incredibly concerned about, as we were figuring it out, making sure that we were following the best possible guidelines to keep people safe," said Amy Winter, Lifetime's head of programming.
"We all sat down, even before we got started, saying, 'How is anybody even going to kiss in these movies, given the circumstances?'" she continued.
"And the greatest, oddest solution I've seen so far is people kissing through plexiglass that can be removed in post, which is absolutely phenomenal."
This kissing-through-plexiglass technique was used in Lifetime's upcoming film, Christmas Ever After. Here's a behind-the-scenes shot of stars Ali Stroker and Daniel di Tomasso filming their kiss: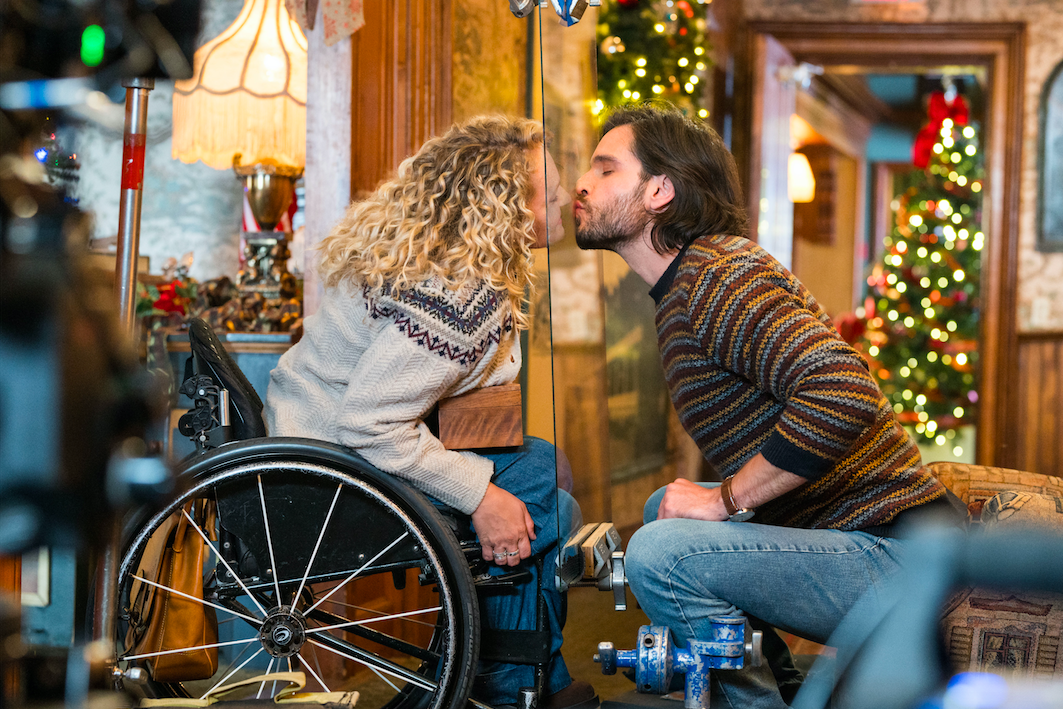 Wild, wild stuff!!!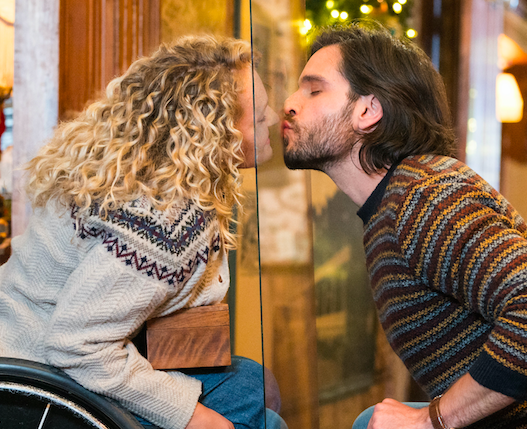 That plexiglass will, of course, be edited out of the final film. And you can watch the end result for yourself when Christmas Ever After premieres on Lifetime on Dec. 6.