Lady Gaga Was Extremely Close To Mike Pence During The Inauguration, And The Photos Are Wild
It's a good thing Pence finally figured out how to put on a face mask.
Yesterday, America watched as Lady Gaga sang a powerful rendition of the national anthem at President Biden's inauguration.
But here's one thing the television cameras didn't capture: Lady Gaga was comically close to Mike Pence while she was singing.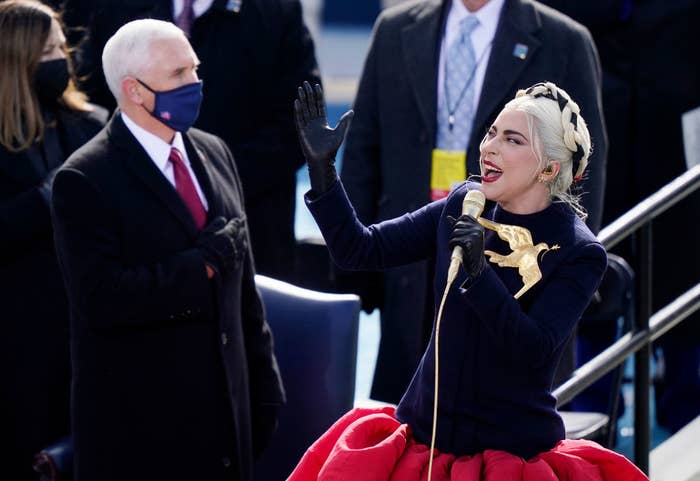 Photos released from the inauguration stage show just how close the two actually were, and it is wild.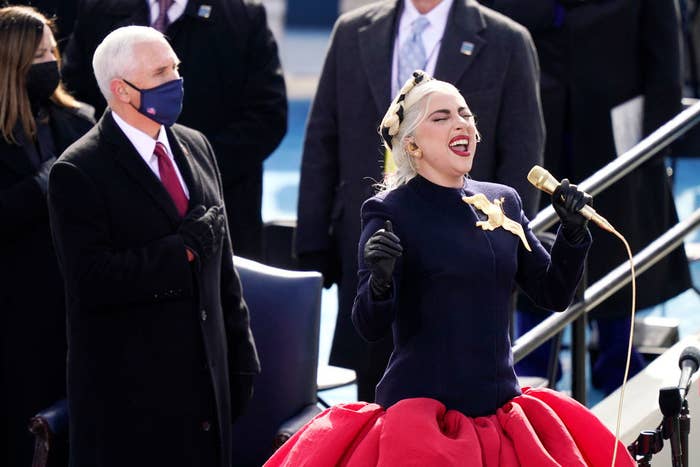 Lady Gaga, for her part, seemed to be savoring every second of it.
Despite their proximity, Gaga did not acknowledge the former VP's presence at all — even when she had to reach past him to get her mic.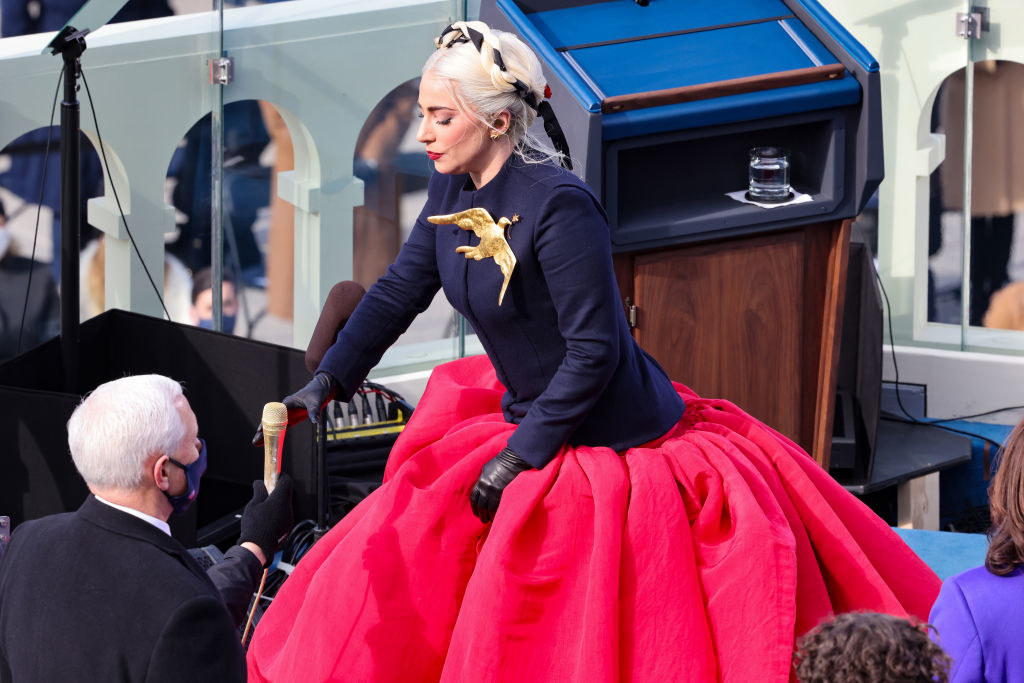 Let's just say it's a good thing Pence finally learned how to put on a face mask, because they were very, very close!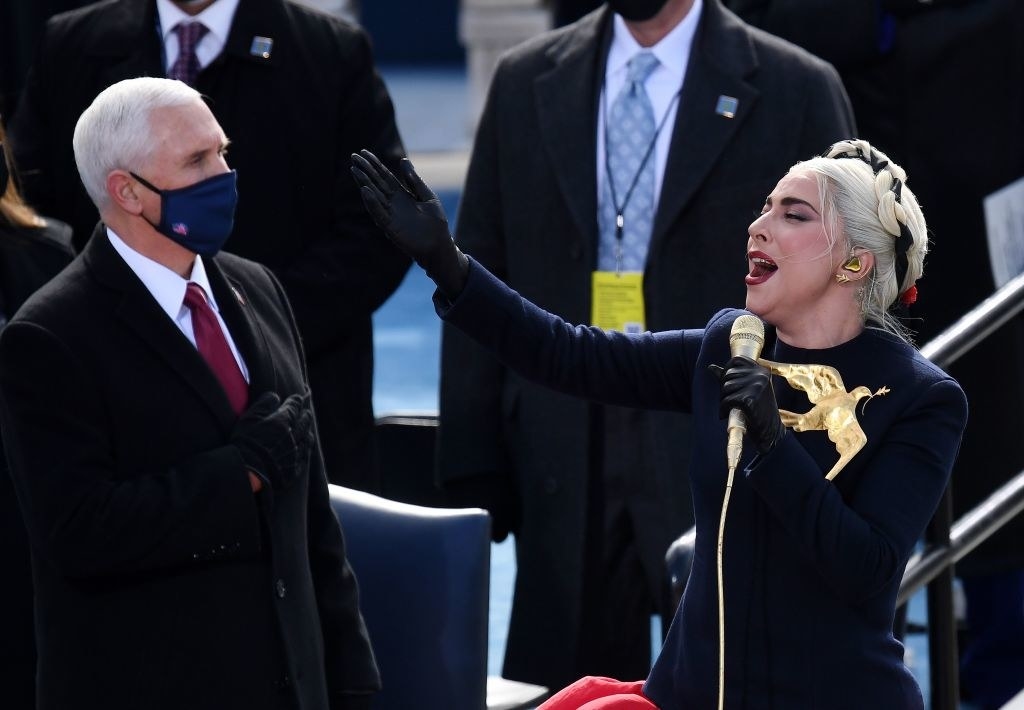 The woman whose fans call "Mother Monster"....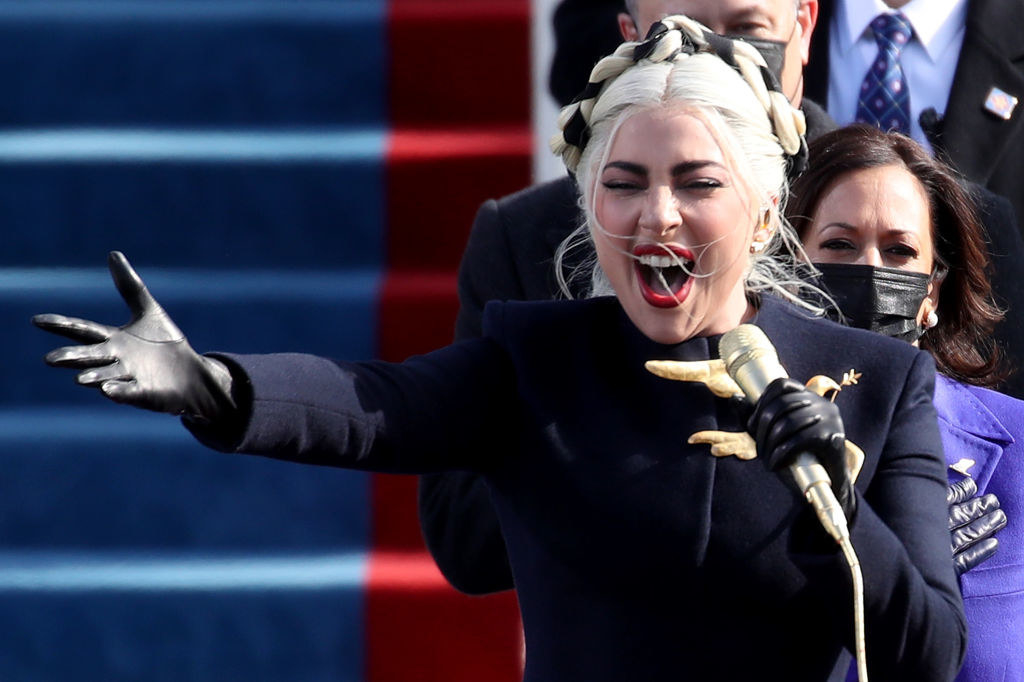 ...next to the man who famously calls his wife "Mother."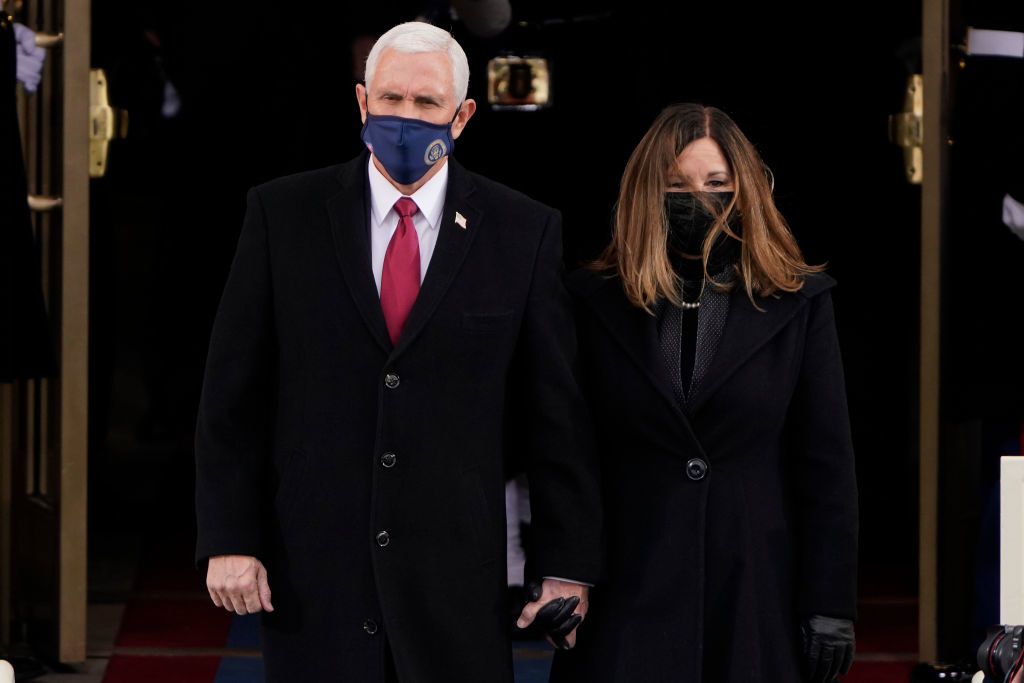 The woman who stood on a dump truck four years ago...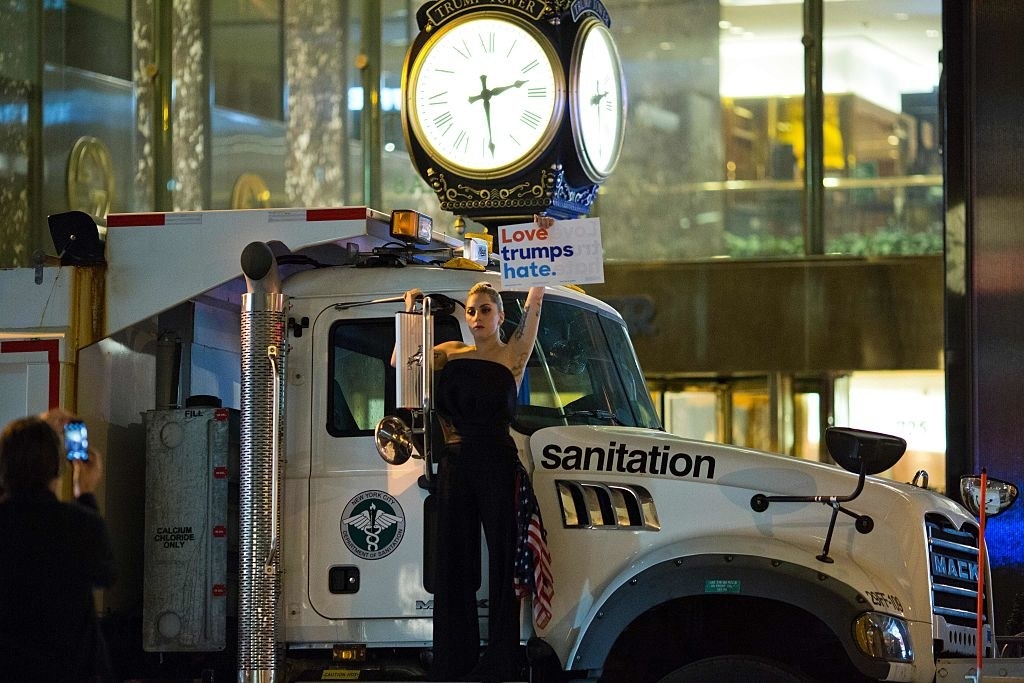 ...next to the man who worked alongside a dump truck for four years.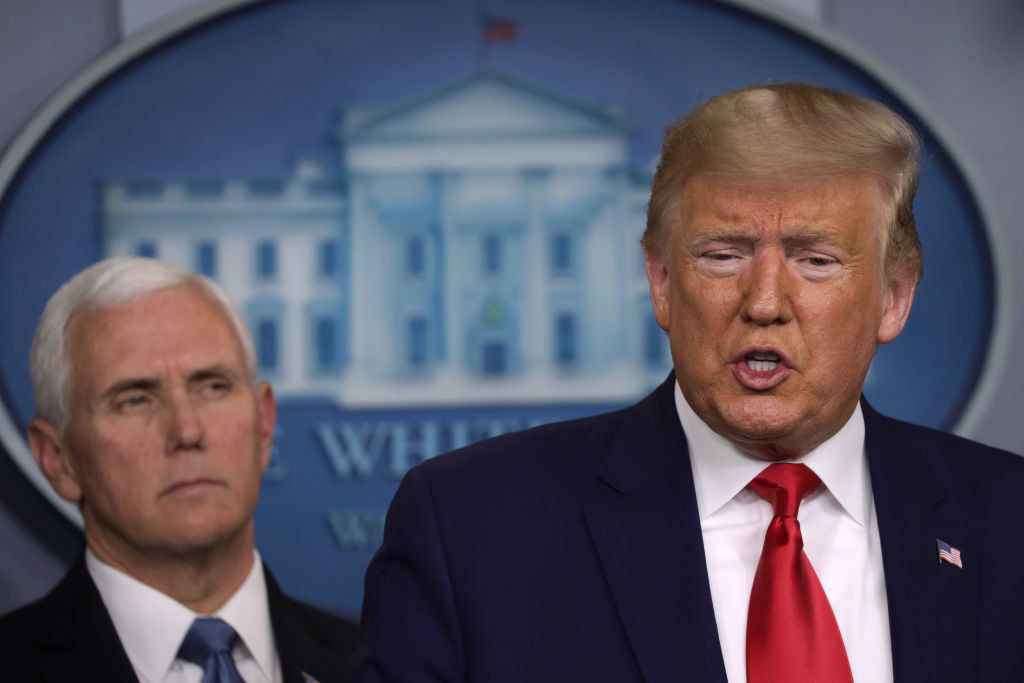 An LGBTQ+ icon ushering in a new era for America, while one of our nation's most anti-gay politicians is forced to watch. I have to laugh.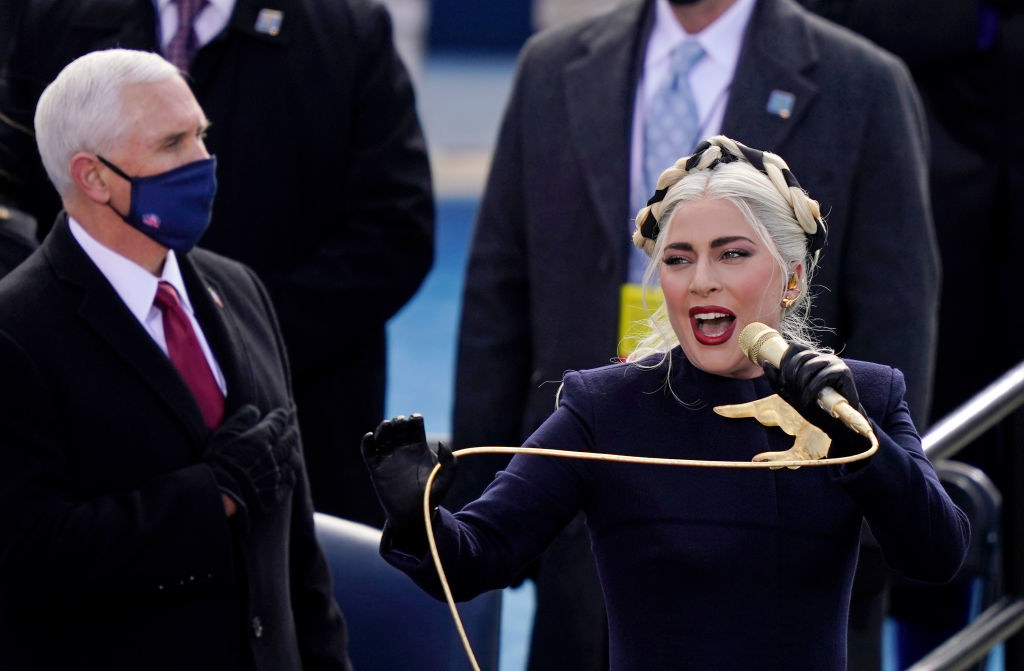 Naturally, people on Twitter have plenty of jokes about their proximity on stage:
I truly cannot think of a more perfect way to say goodbye to the Trump era. Thank you, Lady Gaga.