Kim Kardashian had a baby shower for her soon-to-be fourth child with Kanye West on Saturday, and the theme was something you might not expect: CBD.
Now, in case you don't know, CBD is an extract from marijuana plants. People use it for lots of things: chilling out, soothing anxiety, easing pain...and, apparently, celebrating babies!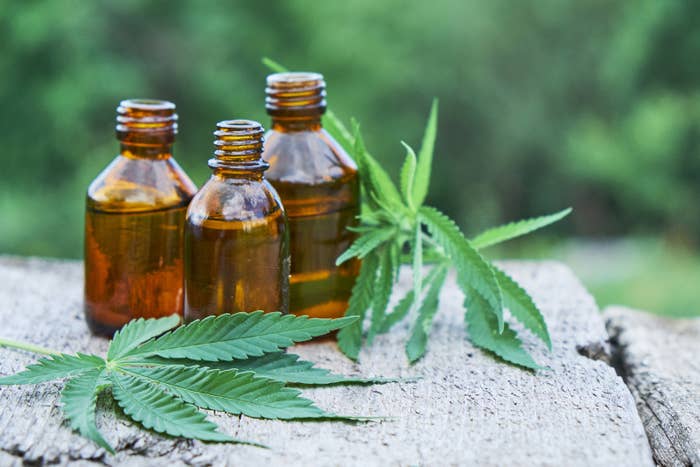 Anywhom. Kim had lots of CBD to go around at her shower.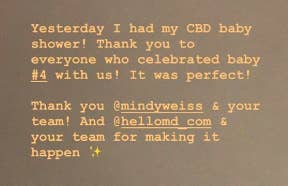 Guests got to make their own CBD bath salts.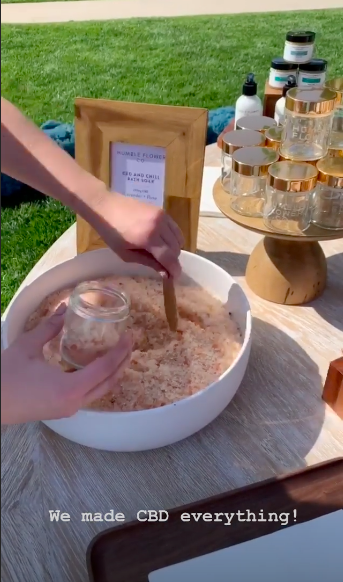 And CBD body oils.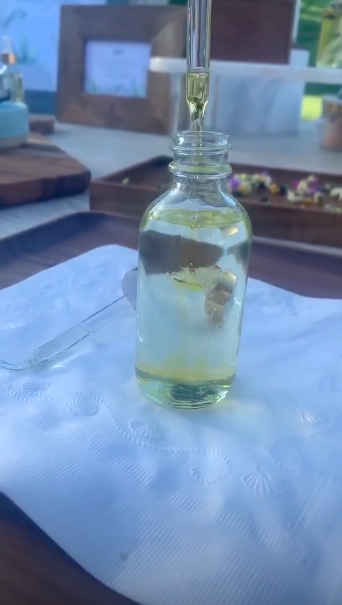 They made some ~very special~ flower arrangements.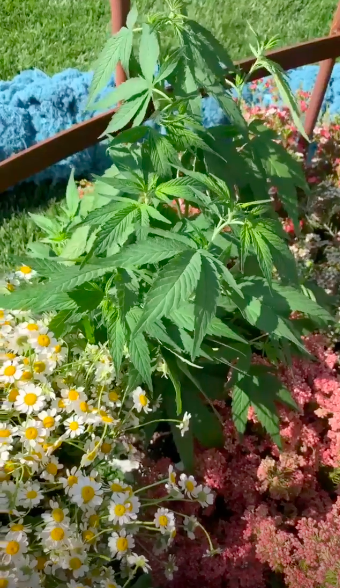 They did a group sound bath together, to keep the chill vibes going.
Honestly, it all looked like a very relaxing way to spend a Saturday!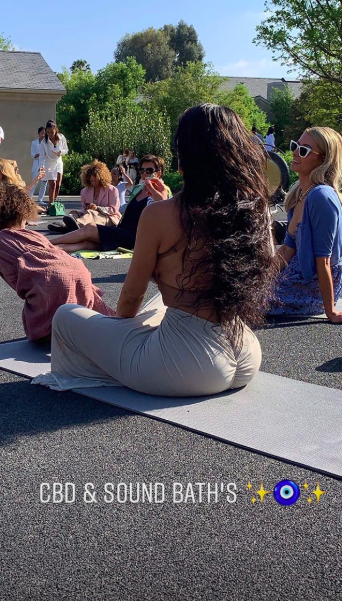 "I thought it was kinda ridiculous to have a fourth baby shower...but, I thought, I'm freaking the fuck out [about] having a fourth kid," Kim told her guests.
"So everyone have a puff or put on some oil," she concluded.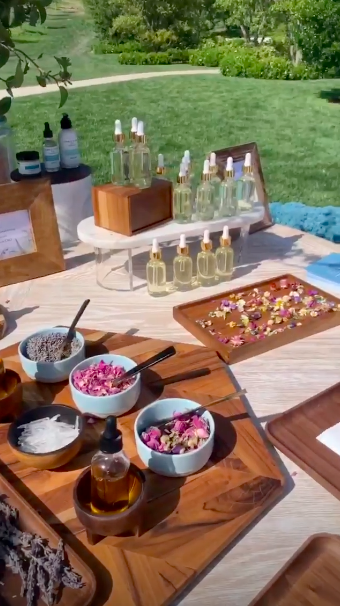 And when the shower was over, guests left with a WHOLE LOTTA CBD products.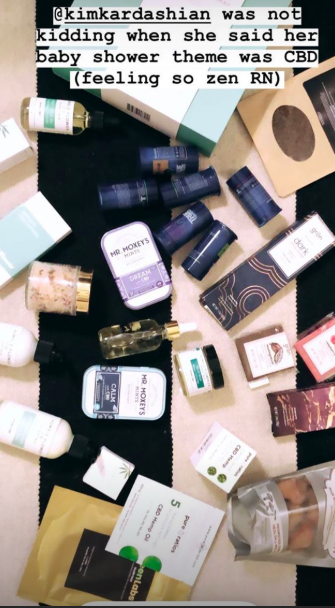 In Kim's Instagram story from the event, she also maybe revealed the name of her newest son. She posted this shot of the name "Robert Harut" written on a board. Robert is her late father's name, and Harut, according to the image, means "he has risen." Hmmmmm.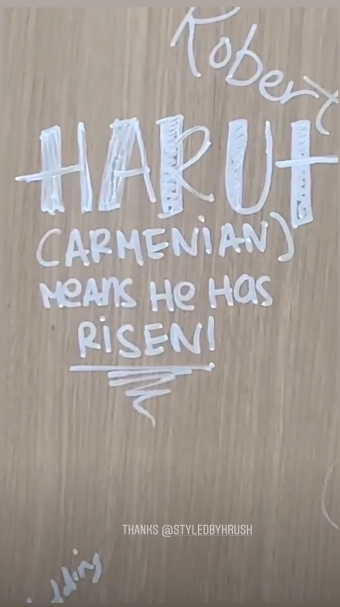 All in all, it looked like a VERY CHILL baby shower. Congrats, Kim and Kanye!