In case you didn't know, Australia is currently battling massive, record-breaking bushfires linked to climate change. So far the fires have scorched millions of acres of land and killed 25 people.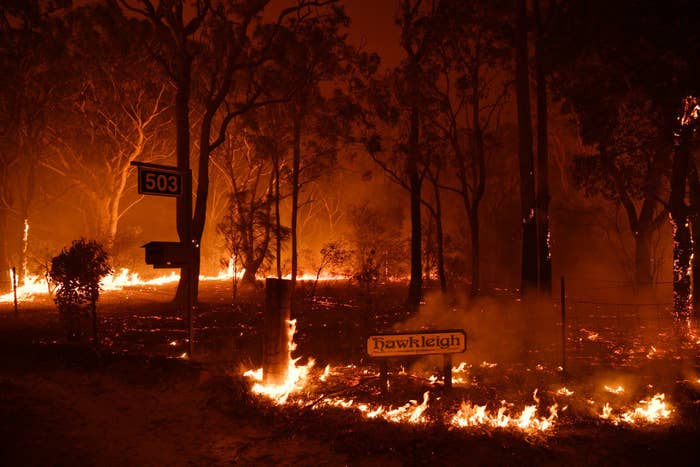 It's a serious humanitarian crisis, and lots of celebrities have been using their platforms to encourage fans to donate to relief efforts.
So last week, Kim Kardashian West tweeted out to her 63 million followers, reminding them that climate change is, in fact, real.
This prompted a Twitter user to call out Kim, saying: "Nothing gets me more heated than to see the Kardashians/Jenners talk about climate change/wildfires & not donate even a penny."

And Kim was NOT having it:
"Nothing gets me more heated than to see people think they know what we donated to and to think we have to publicize everything," she wrote in response.
Khloé Kardashian also tweeted a response, noting that "good deeds should be done with intention and not for attention":
"We are all blessed to be able to bless others even if it is in the slightest way," Khloé added. "But we do not need to be boastful about that."
Some people, of course, had questions about Kim saying she doesn't need to publicize everything. Since, y'know, that's kinda what her family is known for:
And others pointed out that the Kardashians are not exactly an environmentally friendly family to begin with — what with their frequent use of private planes and yachts.
But moral of the story: The Kardashians DID apparently donate to the fire relief efforts in Australia — and you can, too! You can find a list of places to send money here.