Katy Perry was performing in Nashville as part of her Witness tour last Wednesday, when she had a minor ~technical difficulty~ that left her suspended in mid-air over the audience.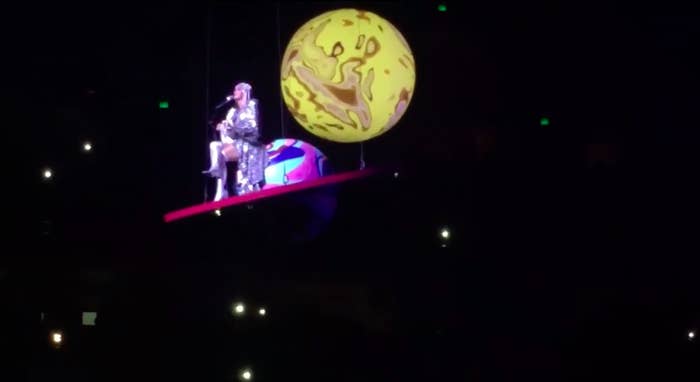 Check out the video — she handled the whole thing like a champ, but she did seem a bit freaked out by it all:
Katy was sitting on a little planet that was supposed to move over the audience, but then there was some sort of glitch — and just like that, she was stranded in the air.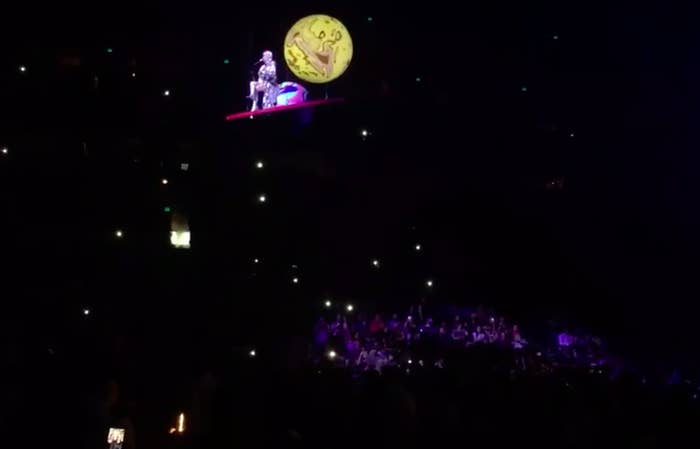 "You better pick your phones up, cuz this is a YouTube moment," she told the crowd.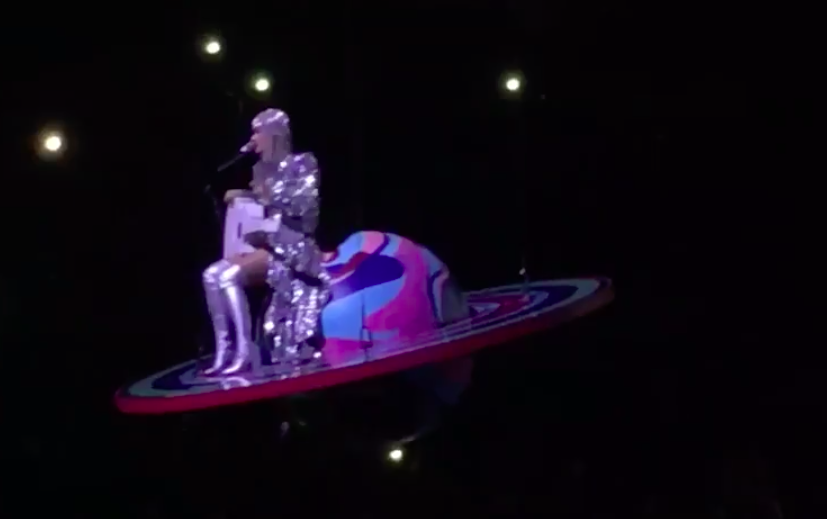 "I'm gonna be stuck here forever," she joked. "What should I do? Should I tell some jokes? Should I tell some stories? Should i just sing another song?"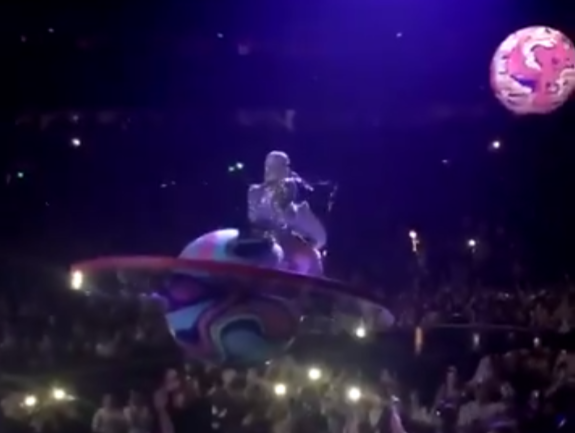 Eventually, the stage crew managed to lower the pop star down to just above the audience's heads. She then realized that her only way out would be to crowd surf.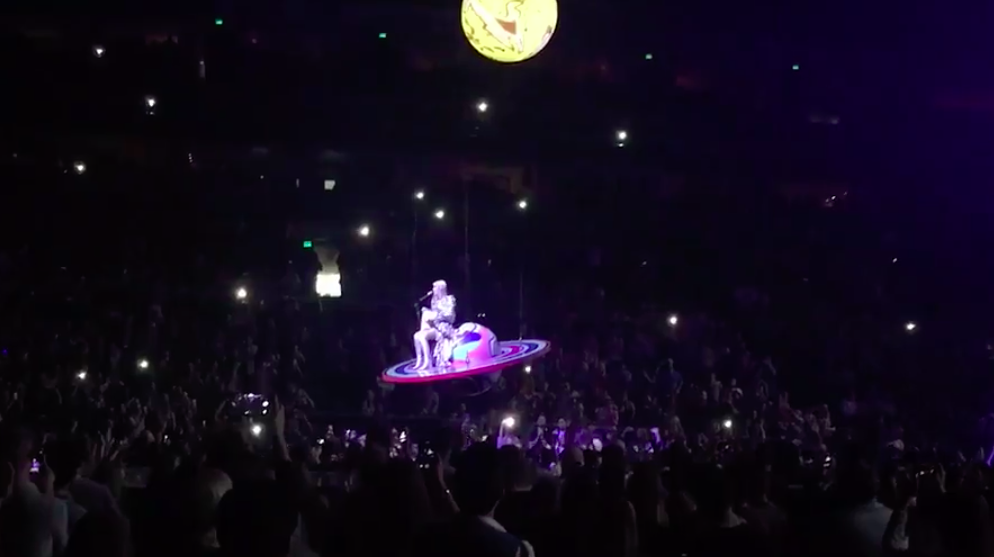 "Should I just, like, jump?" she asked, to huge screams.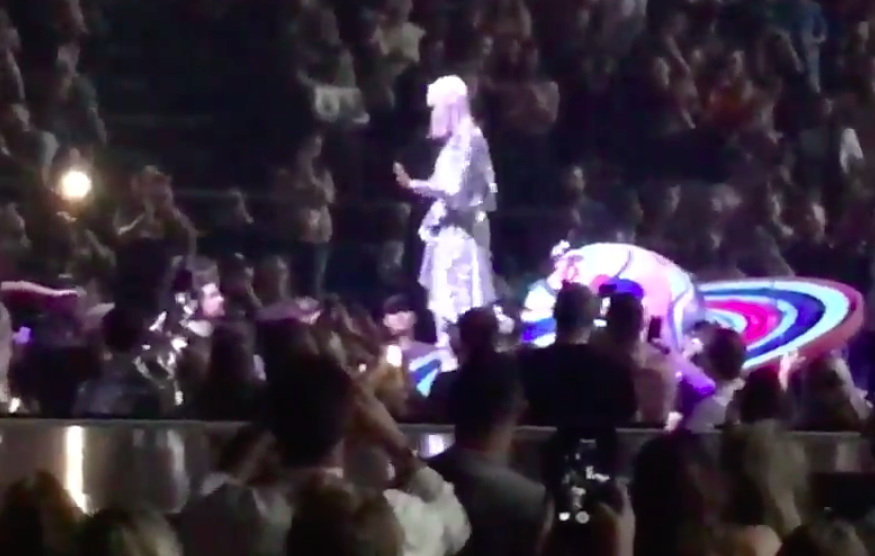 So she just...dove into the crowd! And her fans helped her return safely to the ground.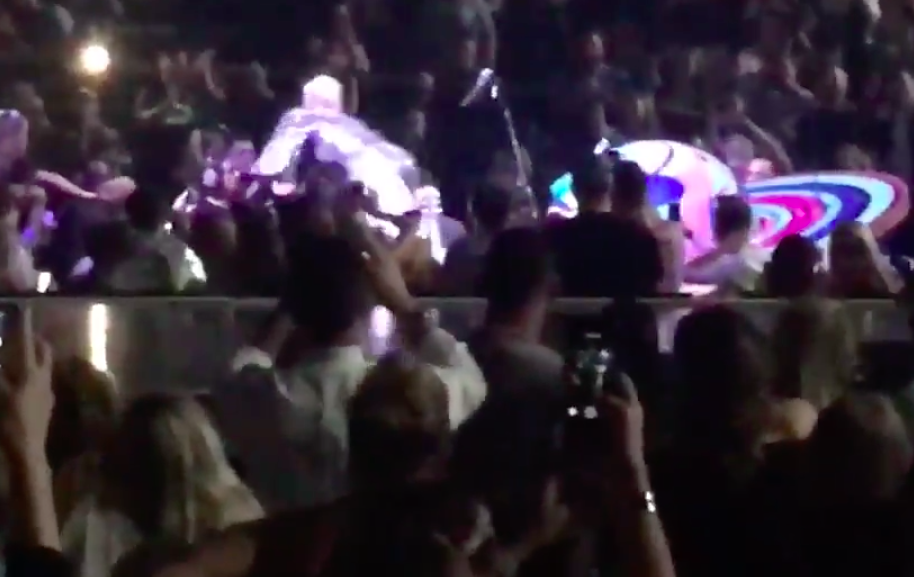 Overall, a truly iconic — and somewhat terrifying — KP moment. Here's an alternate view of the dive:
Remember, kids: Space travel is dangerous!!!