Okay. Y'all SURELY remember the iconic 2007 TLC reality show Jon & Kate Plus 8, which later became Kate Plus 8, right?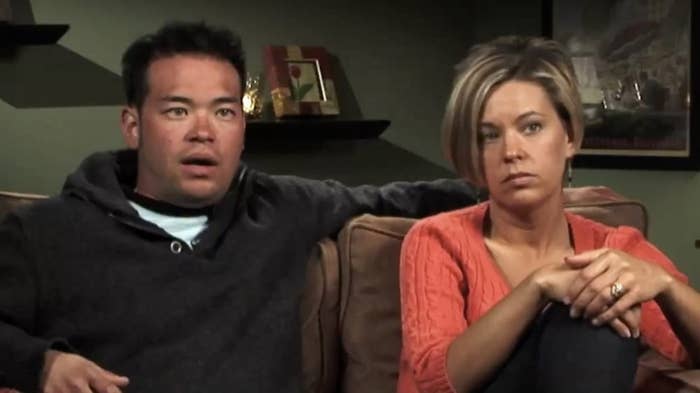 If you're like me, you still picture the sextuplets on that show looking a little something like this: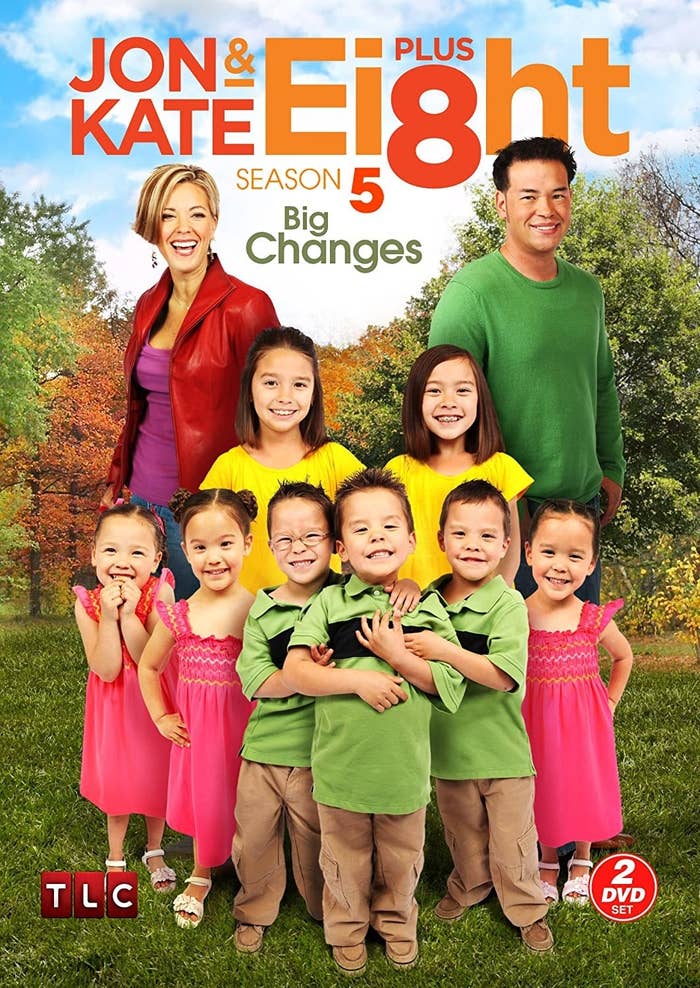 Well, I hate to burst your bubble, but the six youngest Gosselin kids just turned 16 YEARS OLD.
Kate Gosselin shared a rare photo on Instagram in honor of the children's milestone birthday:
"Happy 16th Birthday to my half a dozen 'Hershey Kisses', as they were called at birth!" she wrote. "I love you so much!"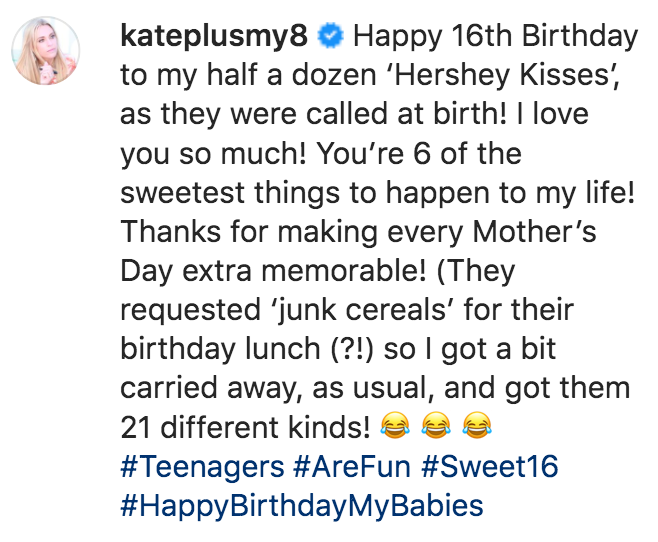 Jon Gosselin also wished a happy birthday to Hannah and Collin — the two of the sextuplets who live with him — while sending his love to the other four:
"Happy 16th to my six wonderful kids!!" he wrote. "Been a long road I wish all the best!!!"

We don't often see photos of the Gosselin kids on social media anymore, but if you're curious what they're looking like these days, Kate shared a snapshot of four of the kids from their 15th birthday last year:
And Jon has shared the occasional update with Hannah:
And Collin, too. They're all SO GROWN UP now:
Here's me realizing that all eight of the Gosselin kids are now old enough to drive:
Time really flies, eh? Happy birthday, Gosselin kids!