Hello, world. My name's Stephen, and if there are two things in this world I love, they are 1) chocolate and 2) beer.
So you can imagine my sheer EXCITEMENT when Hershey's announced that they were releasing their first-ever beer, in collaboration with the Pennsylvania brewery Yuengling. Best of both worlds, tbh!!!
Yes, Yuengling Hershey's Chocolate Porter is a real thing that really exists, and the second I heard about it, I knew i just HAD to try. Here's how it went.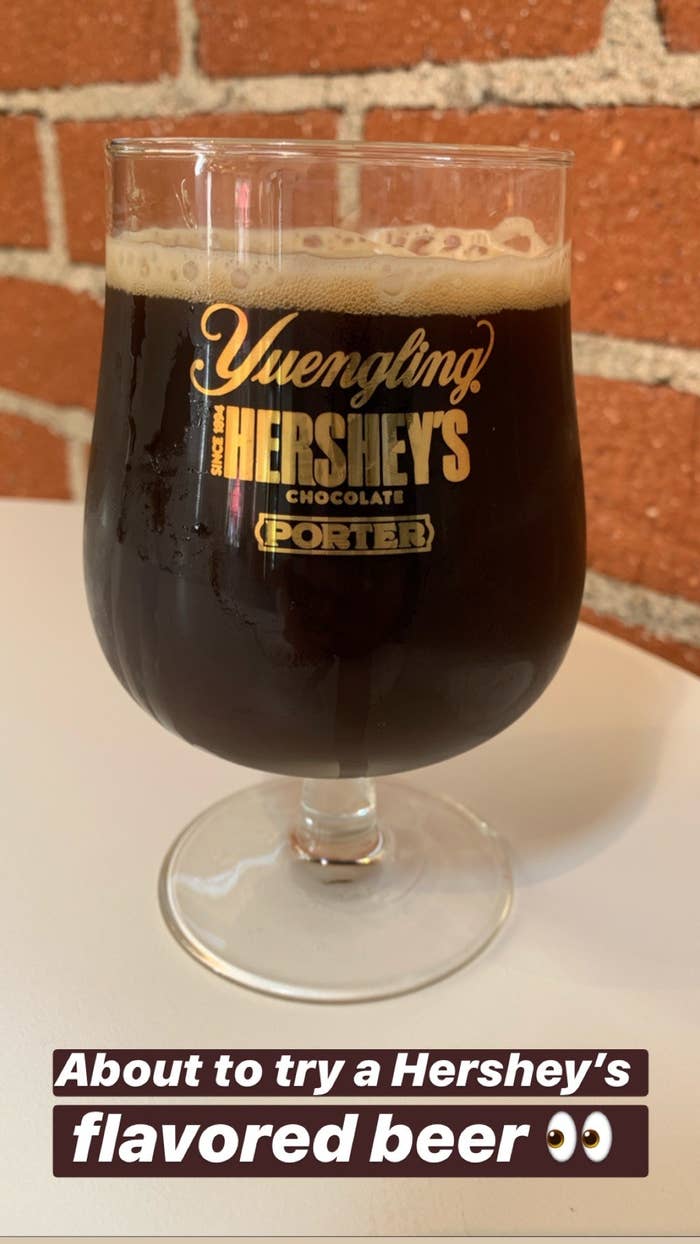 First of all, in case you don't know, porters tend to be dark, intense, full-bodied beers. And this Yuengling Hershey's porter is no exception.
It's very chocolatey on the nose, but in a good way — this is a beer made with Hershey's, after all. It literally smells like a Hershey's kiss in a glass. I just kept whiffing it — I was in heaven.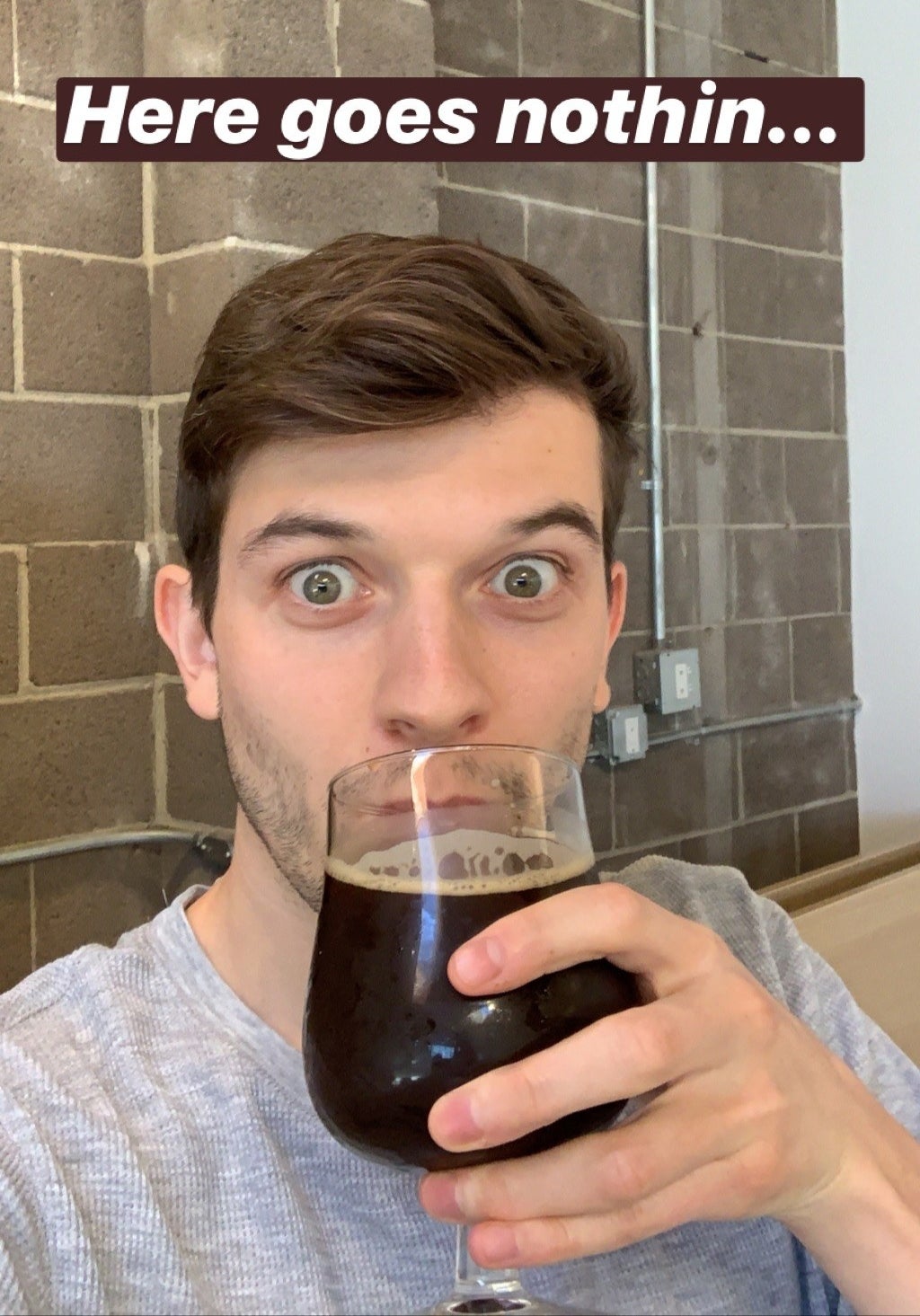 As for the taste? GOOD. It's rich, malty, hoppy, chocolatey, and decadent, all without being overpowering. You definitely get that unmistakeable Hershey's flavor, but it's not overly sweet or sugary. It's a well-balanced, grown-up porter that should make chocolate fans and beer fans alike very happy.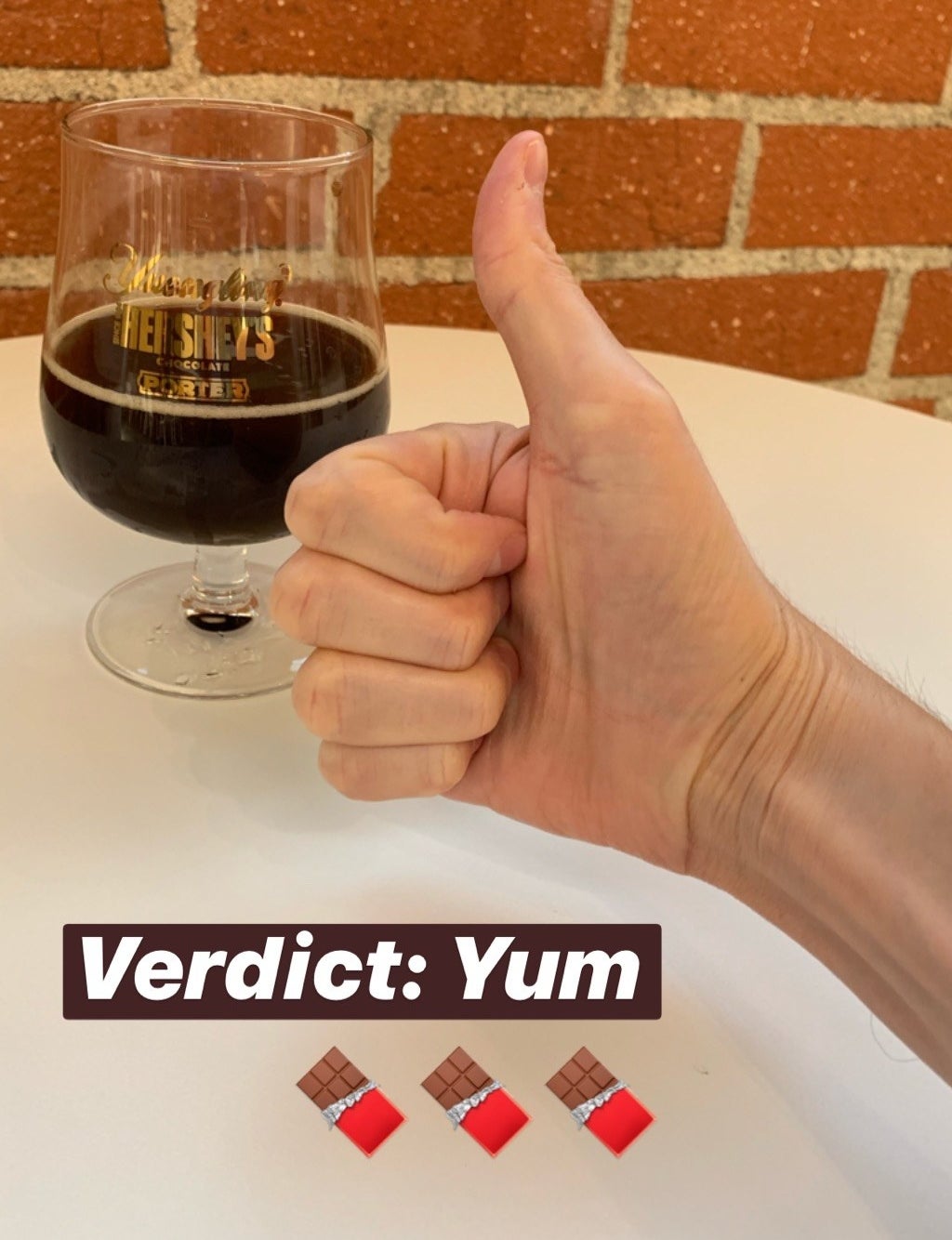 And while this is definitely an adult beverage, drinking it REALLY took me back to my childhood days drinking chocolate milk. Who among us doesn't have fond memories drizzling Hershey's chocolate syrup into a cold glass of milk?? Sipping this porter made me more than a little nostalgic.
Also, I also have to give props to Yuengling for coming up with an ~autumnal~ beer flavor that isn't just...pumpkin. No disrespect to my pumpkin spice-loving friends, but it's nice to see something different. What better way to celebrate Halloween than with a chocolate-flavored beer?!
All in all, Hershey's first foray into beer is a successful one, IMHO! If you like porters, you need to give this a whirl. Also, this is a ~limited edition~ situation, so if you're intrigued by the concept of a Hershey's-flavored beer, you should probably act fast.
Yuengling Hershey's Chocolate Porter is available on-draft only in select markets — and if you happen to find yourself somewhere where it's sold, I HIGHLY recommend giving it a try. Happy fall, y'all!