21 Chrissy Teigen Tweets That Shook Twitter To Its Core
Truly Twitter's G.O.A.T.
1.
When she acknowledged how much her husband looks like Arthur:
5.
When she had a Fun Dip crisis the night before the Grammys:
6.
When she called Robyn the fuck out:
7.
When she got real about "relationship goals":
9.
When she celebrated her anniversary:
10.
When she described life on the road with John:
11.
When she was officially sick of getting sent baby pics:
14.
When she was sick of John's constant warmups:
15.
When she had her iconic feud with Debra:
18.
When she clapped back at someone who said she doesn't "live in the real world":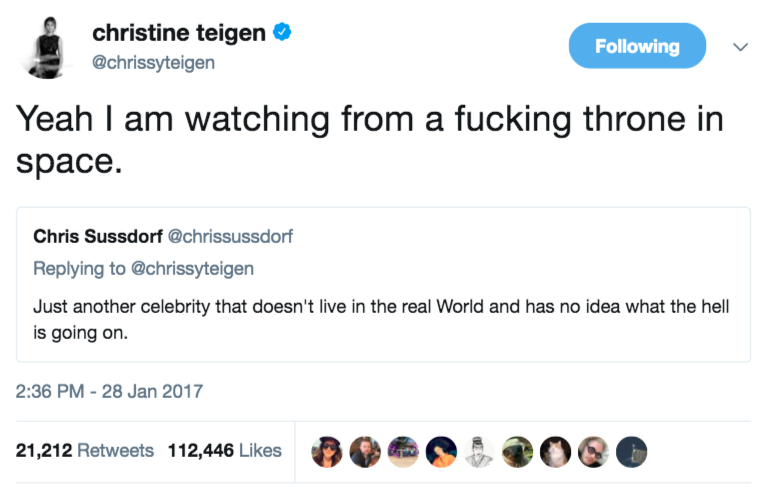 19.
When her husband's name tag had a little typo:
20.
...And when he got hacked:
21.
And finally, her most faved tweet of all time:
BuzzFeed Daily
Keep up with the latest daily buzz with the BuzzFeed Daily newsletter!