Chrissy Teigen played a game of "Spill Your Guts" with James Corden last night, where she was able to finally get something off her chest: She and John Legend did not have sex with the Obamas.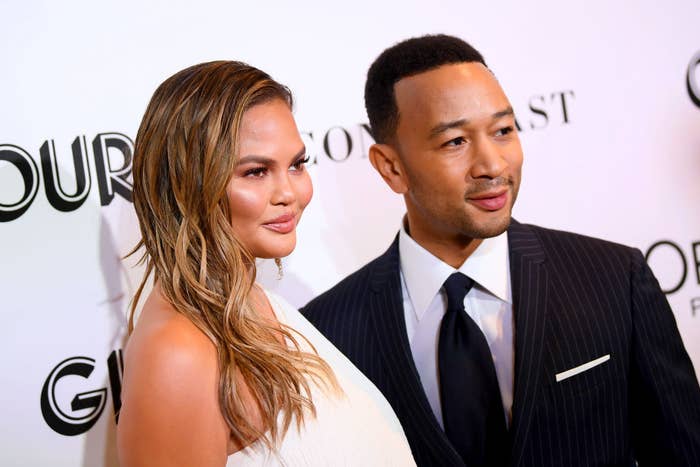 "Ugh, they're gonna hate this," Chrissy began. "I want to [answer the question], because I need to clear it up."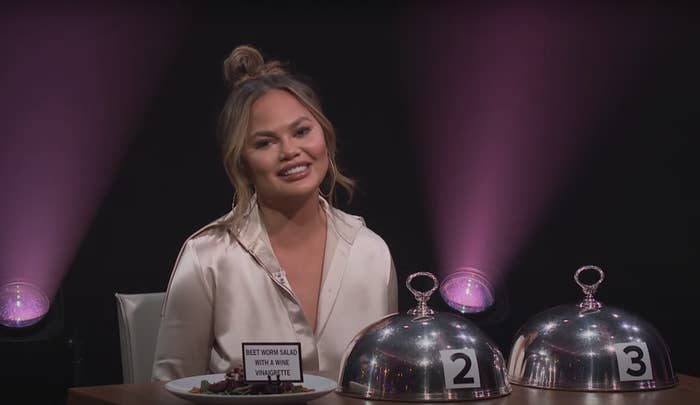 "Because one time at the Grammys, I had said that we had sex at that 'Obama thing.' And that came out wrong. Because what I actually meant was, it was at that Obama thing, but it wasn't with them or near them."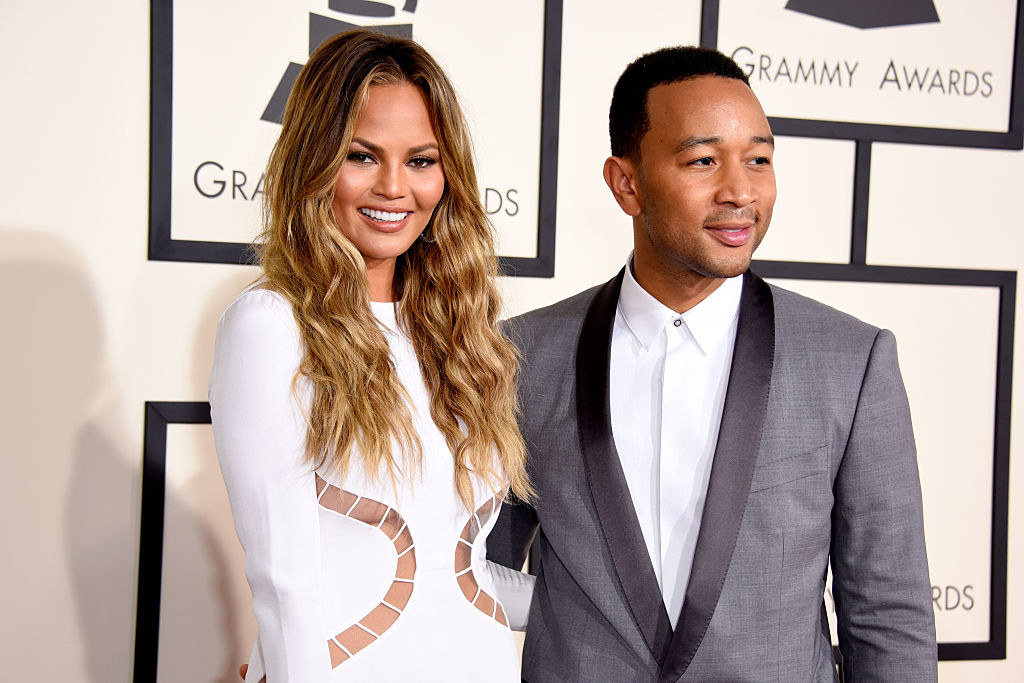 And indeed, six years ago on the Grammys red carpet, Chrissy rendered everyone speechless when she admitted to reporters that they'd had sex at "the Obama thing."
"We're not gonna talk about it," John said in response when asked for more information. Chrissy later clarified that it was "not at the White House," and John added that "[Barack Obama] was not elected yet."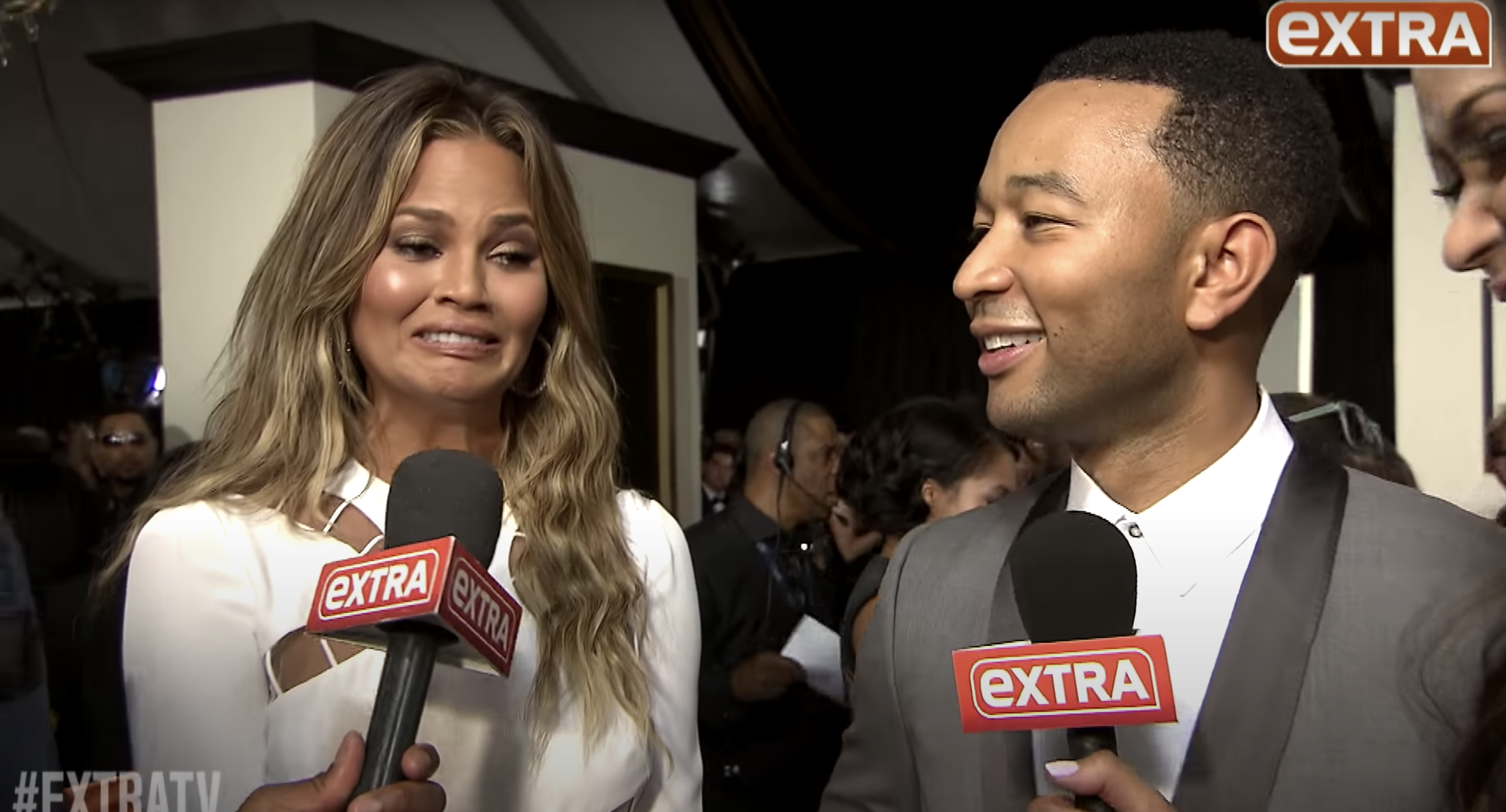 So you can see how some people were slightly confused by their quotes, and thought the couple were claiming that they'd hooked up with Barack and Michelle Obama.
And the clip has gone viral in recent years for a much darker reason, as QAnon supporters have pointed to it as evidence of their false conspiracy theories about an underground sex ring in Hollywood.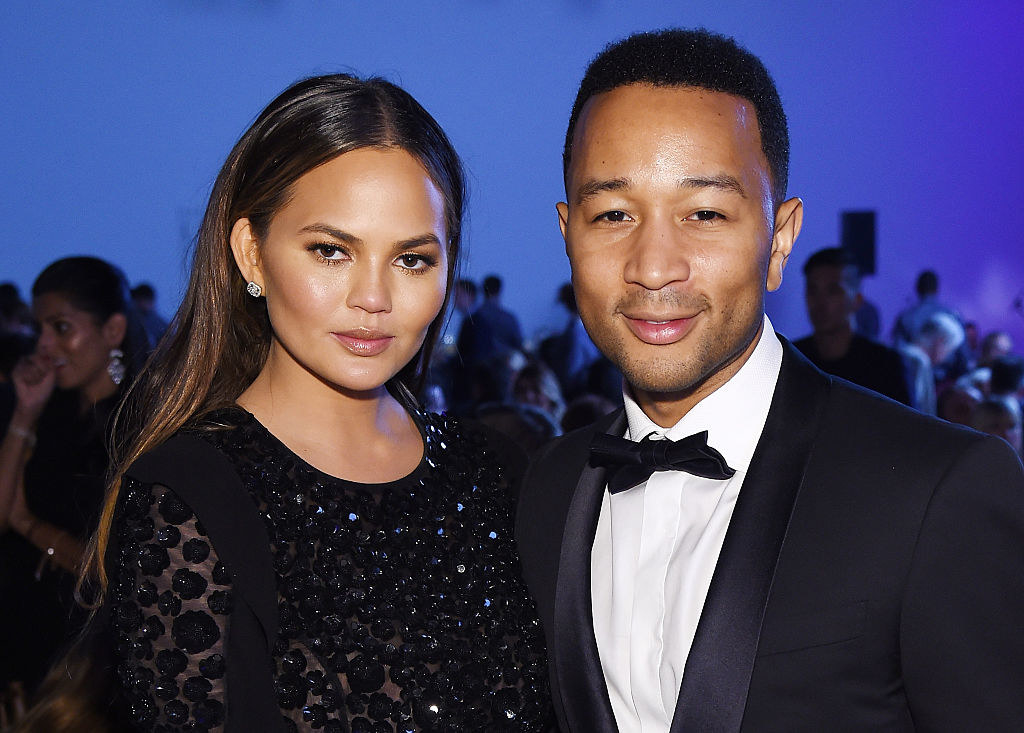 But in her "Spill Your Guts" segment last night, Chrissy finally got her chance to tell the real story — which happened at the Democratic National Convention in 2008, where Obama officially became the Democratic nominee for president.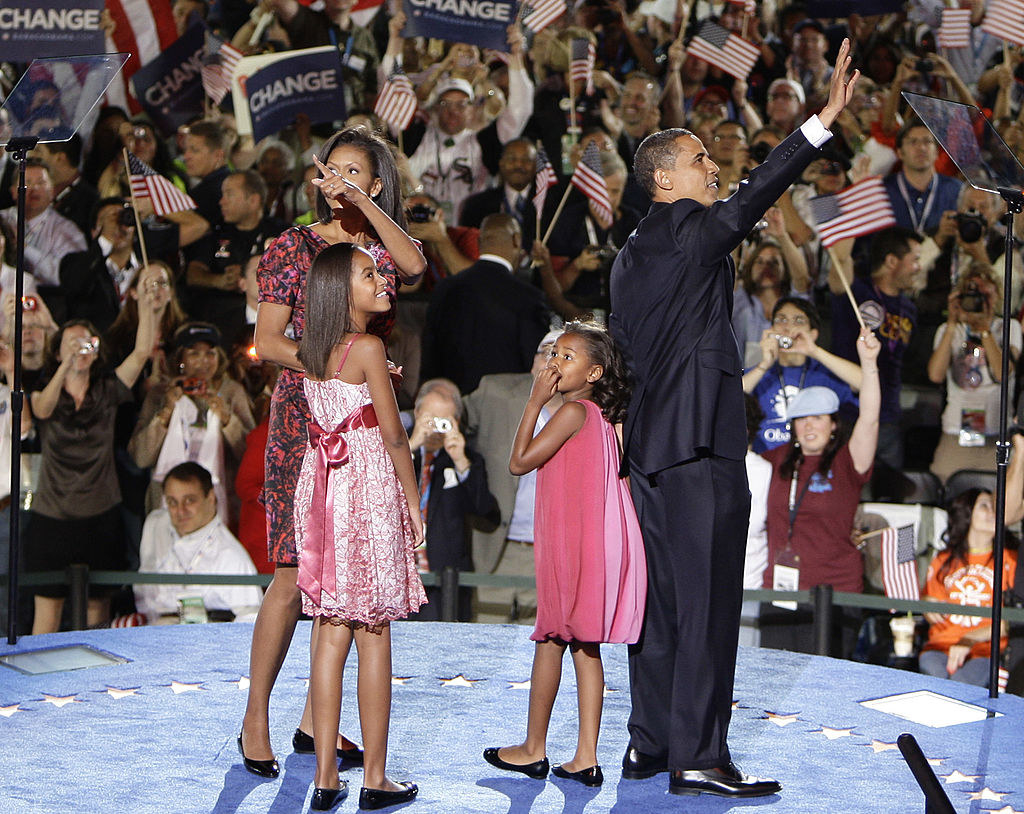 "I believe it was at the DNC, actually," she said with a cringe. "It was the DNC."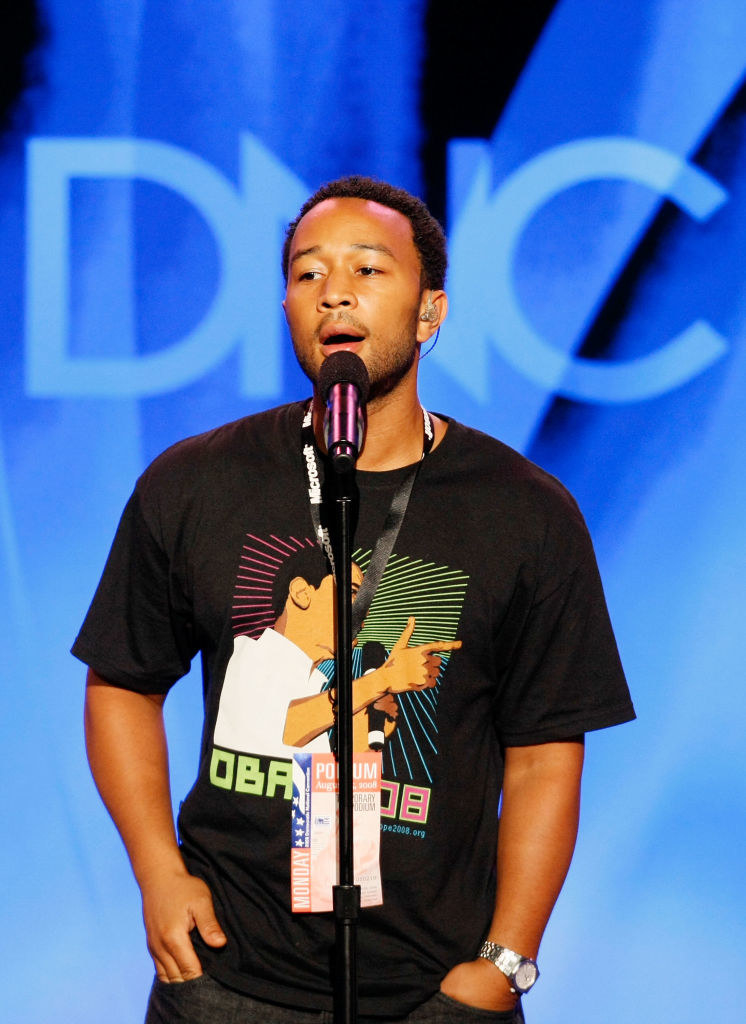 "There was a bathroom ... it was in the bathroom. And, um, yeah. It was a long time ago. It was a while ago."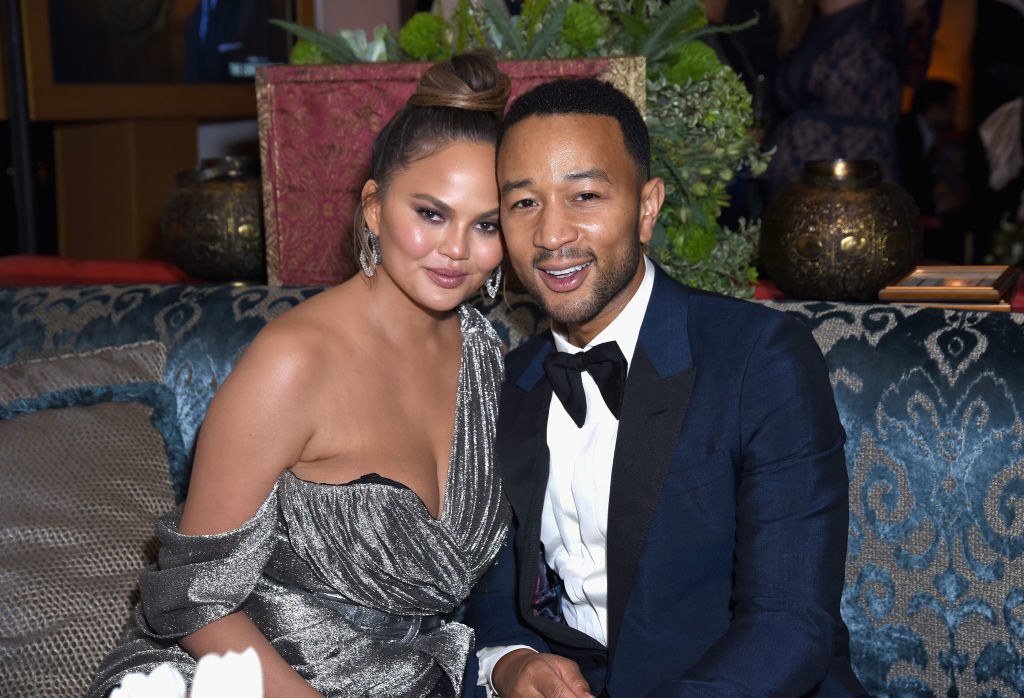 So there you have it. Chrissy and John did not swing with Barack and Michelle, in case you were still wondering. You can check out her full "Spill Your Guts" segment below: