If you're currently struggling to find a face mask in the midst of the coronavirus pandemic, Chelsea Handler might have a solution for you: Use your bra.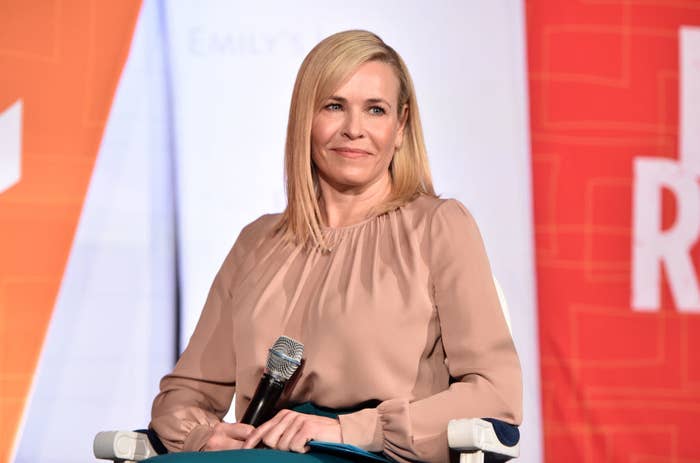 The comedian posted a video to Instagram yesterday in which she showed off the clever hack.
"Hey, for those of you who are in a bind and need a face mask but don't have one, you can just take one of your bras if you have big boobs," she said.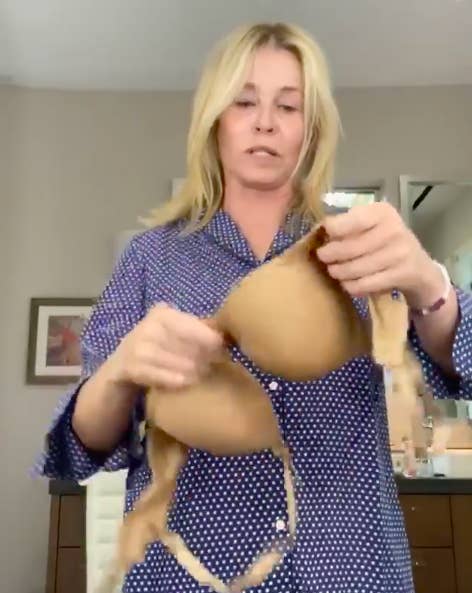 Chelsea then demonstrated how to turn the bra into protective gear — using one of the cups to cover your mouth and nose, then wrapping straps around your head and attaching the hooks in the back.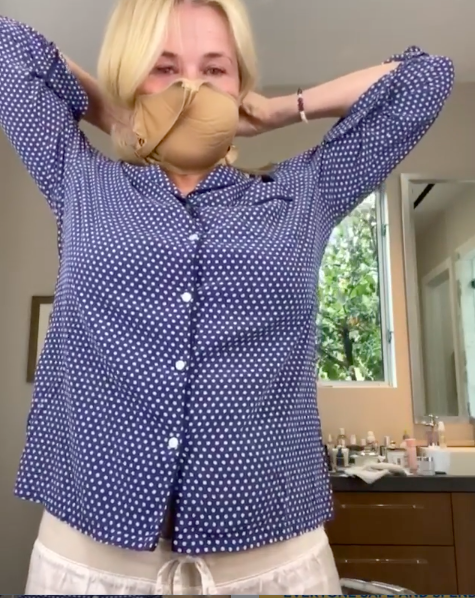 "With masks in short supply, we have to take matters into our own hands," she captioned the video, adding: "Men included."

Honestly, it's kind of silly, but...it actually seems to get the job done!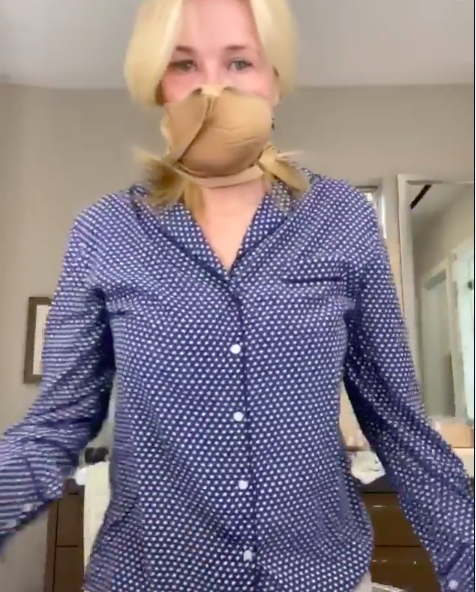 You probably won't be surprised to hear that the CDC hasn't officially weighed in on turning your bra into a face mask. But the federal agency's website DOES provide some guidance about what constitutes proper face protection right now, and Chelsea's DIY bra mask does seem to fit that bill:
Cloth face coverings should:
* Fit snugly but comfortably against the side of the face
* Be secured with ties or ear loops
* Include multiple layers of fabric
* Allow for breathing without restriction
* Be able to be laundered and machine dried without damage or change to shape
And with more cities urging residents to wear face masks in public to slow the spread of this virus, it might be worth trying in a pinch — especially if you don't have a regular face mask or bandana nearby.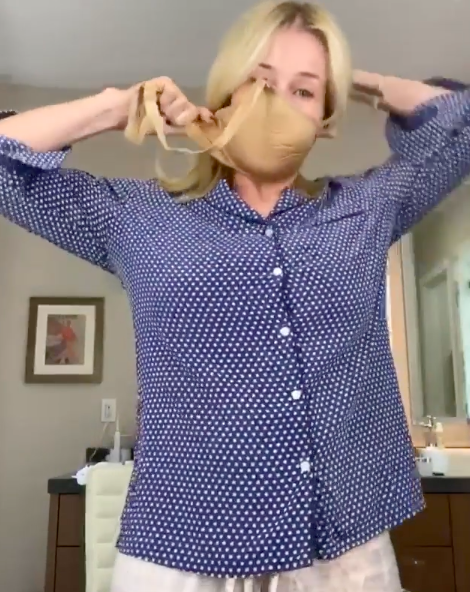 Desperate times, desperate measures, my friends.
You can watch Chelsea's bra-to-mask DIY below. Stay safe out there, friends!