Channing Tatum Posted A Thirst Trap To Promote His New Children's Book And Y'all, It Just Might Work
"Things got a little weird for me in quarantine."
Look. We're all living, breathing human beings, so of course we can all agree that Channing Tatum is a Very Attractive Man™.
Well, Channing just announced that he's written a children's book in honor of his 7-year-old daughter, Everly. It's called The One and Only Sparkella, and it sounds very cute!!!
And because Channing is never afraid to give the people what they want, he decided to announce his new picture book in the absolute best way possible — with a gentle, G-rated thirst trap:
"Guys, I don't know about you but things got a little weird for me in quarantine," he wrote in his caption on Instagram.
"I ended up accidentally locking myself in my 7-year-old daughter's room. And I ended up finding my inner child. So this is what I created for my little girl. From what is, I guess, the little girl in me."
Channing's book, The One and Only Sparkella, is described as "a charming ode to self-esteem and the love between a father and daughter."
The picture...the adorable caption...the book itself!!! I NEED A MINUTE.
Naturally, people have been flooding the comments of his post with all sorts of thirsty remarks. Even Dax Shepard couldn't help but say...damn: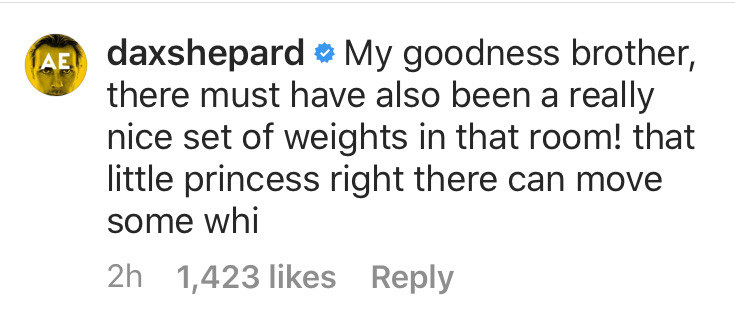 To which Channing replied that his inner princess is indeed "jacked" and "a boss":

You can check out Channing's full announcement post below. And if you'd like to buy a copy of his book, it's available for preorder here.