If you're like me, you've accidentally killed every single plant you've ever purchased. You either overwater them or underwater them — there is no in between!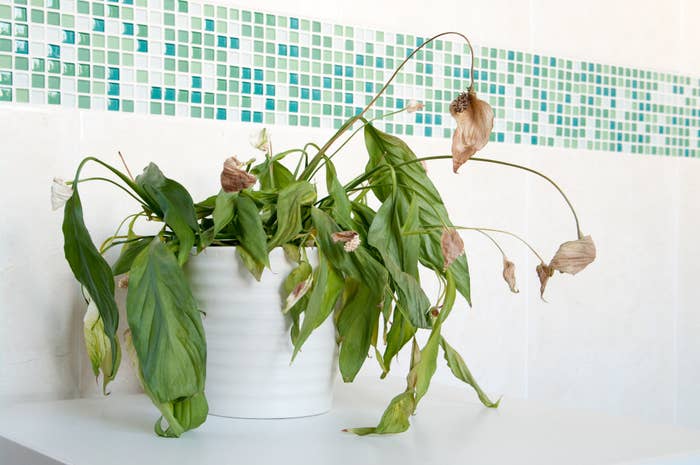 Well, thanks to a viral TikTok shared by a woman named Hilda — aka 0broomhilda0 on the app — the internet now knows a clever hack for perfectly watered plants.
Forget the old method of taking a watering can, pouring water into your plants from the top of the soil, and hoping it drips to the bottom of the pot...
Instead, you dip those potted plants into a big bucket of water, and the soil absorbs moisture from the bottom up. This guarantees that the plants get all the moisture they need, and the bottoms of the roots are sufficiently hydrated. And, as an added bonus, watching these thirsty plants suck up all the water from the bucket is...oddly satisfying to watch. Take a look:
Hilda shared this gardening hack with TikTok last month, and it's since gone massively viral — garnering 4 million views and 600,000 likes in just a few weeks. In a subsequent video, she showed her method for determining when a plant is done "drinking" from the bucket:
Hilda's hack is now going viral on Twitter too, after user @AStrangerNobody reposted it to the platform:
Many people are now curious to try it with their own struggling plants:
And, of course, a few people just had jokes:
It's worth noting that Hilda isn't the first to utilize this technique — it's called "bottom watering," and it's recommended by many a plant enthusiast.
But if you're interested in trying this bottom watering method at home, a few commenters shared warnings based on their own experiences. Basically, it works well — but you have to know what you're doing!
Well, personally, I'm gonna try this out soon — if only for the fun of watching my plants do this: