This is Tina Knowles — mother to Beyoncé and Solange, grandmother to Blue Ivy and some twins, and connoisseur of adorably bad jokes.
Tina's Instagram has always been a true gem — and the throwback she posted yesterday is KINDA CRAZY:
"If Beyonce don't look like Blue on this photo!!!" Tina captioned the pic. AND SHE'S RIGHT! This is Blue, for reference:
And sure, LOTS of babies look like their parents because of biology, etc. etc. etc. But come on!!! This side-by-side is wild: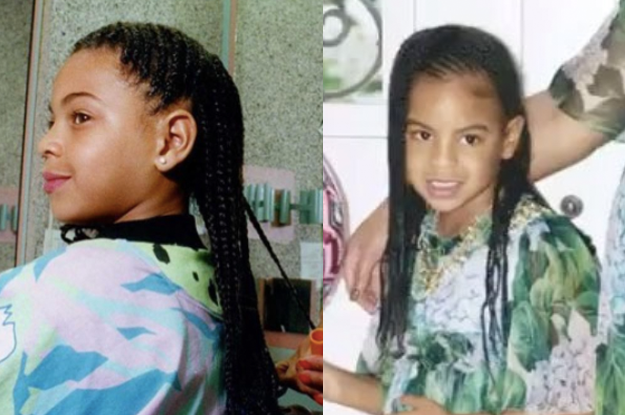 Beyoncé's not the only singer whose child is a dead ringer for them — John Legend posted a throwback yesterday where he looks just like his baby Luna. 'Tis the season for celebrities who look just like their babies, I guess?!?!
I'll end this post with another one of Ms. Tina's iconic jokes. Goodbye!