Beyoncé And Solange Went To A Missy Elliott Concert And The Picture Will Change You Forever
Three icons. One picture.
This is Beyoncé. You've probably never heard of her, but I just did a quick Google search and it looks like she's a singer or something.
Beyoncé's been mostly out of the public eye for the past few months, cuz, well, she's been busy.
But Queen Bey took a much-deserved break from diaper changing last night (she does that, right?), and went with her sister Solange for a little ~girls night out~. And where did they go, you might ask?
A freaking Missy Elliott concert!!! Here's an Instagram posted this morning by Solange:
And the picture Beyoncé, Solange, and Missy took together after the show is almost too much to handle. So I'm gonna have to give it to you one piece at a time...
I DON'T THINK THEY CAN HANDLE THIS!
And the internet is rightfully — yes — shook by it all.
Someone even caught footage of Beyoncé dancing backstage:
Oh, and did I mention that Janet Jackson was at the concert, too?
Getting a visit from the Knowles sisters clearly meant a lot to Missy. In addition to tweeting out their photo together, she also posted this message on her Insta story today: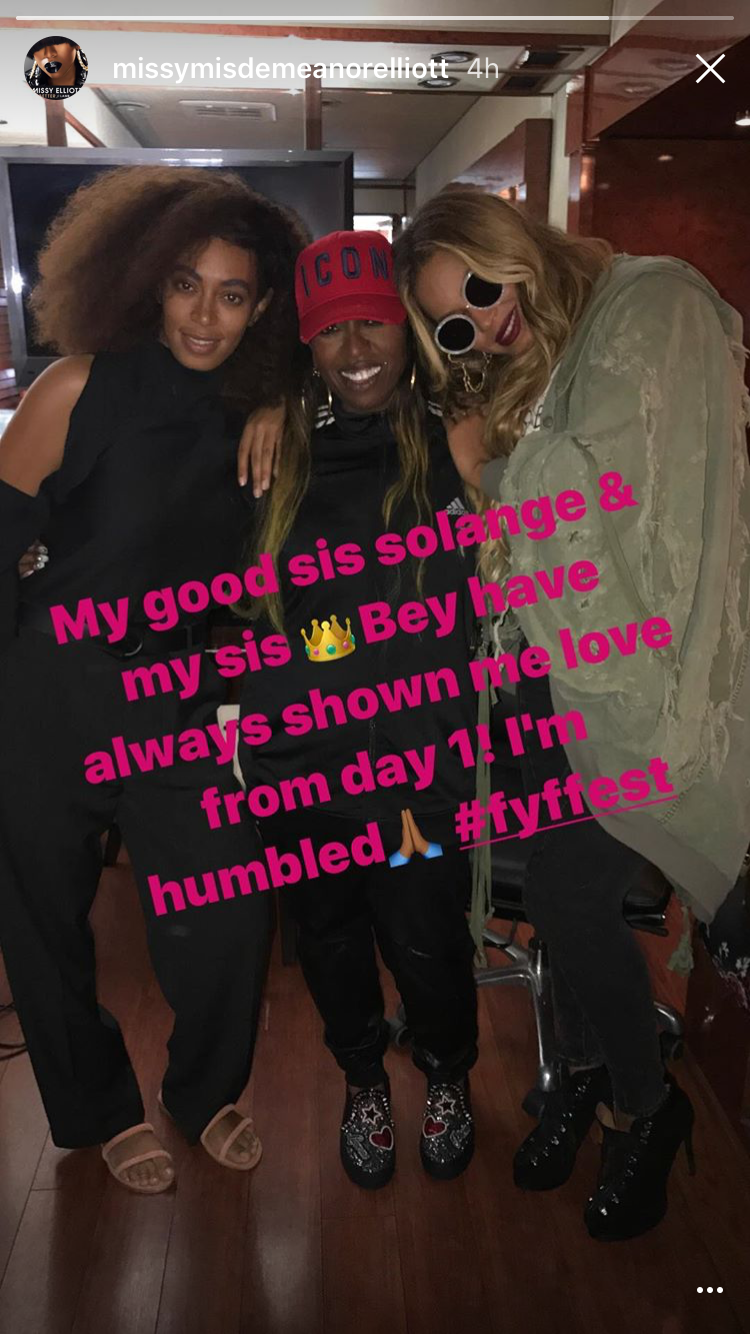 Damn. Missy's hat really says it all.