If you're on Instagram, there's a pretty good chance you've seen some ads for Allbirds shoes on your feed. They're all over the place!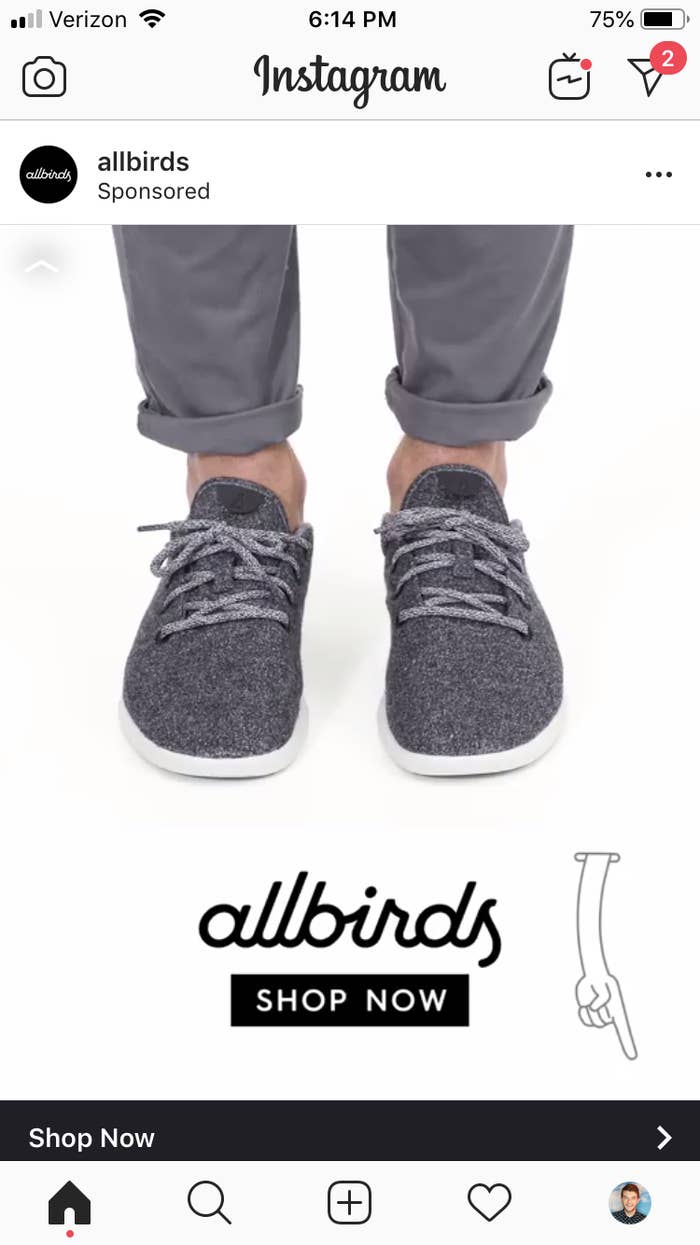 Now, Allbirds claims to be the ~most comfortable shoes in the world~. It's literally in their bio and everything.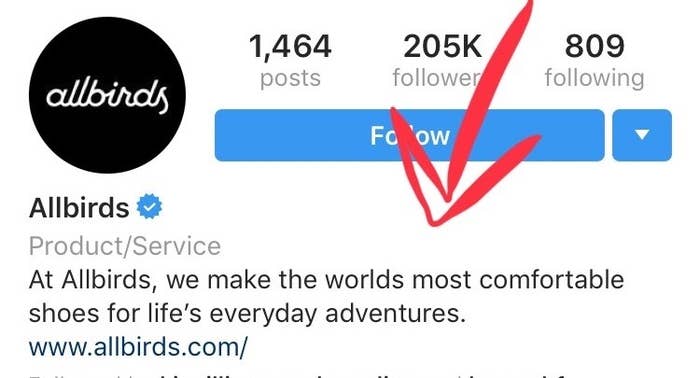 And as a fan of shoes AND bold claims, I was very curious to try these out! So I got myself a pair, and wore them every day for a week. Here's what happened.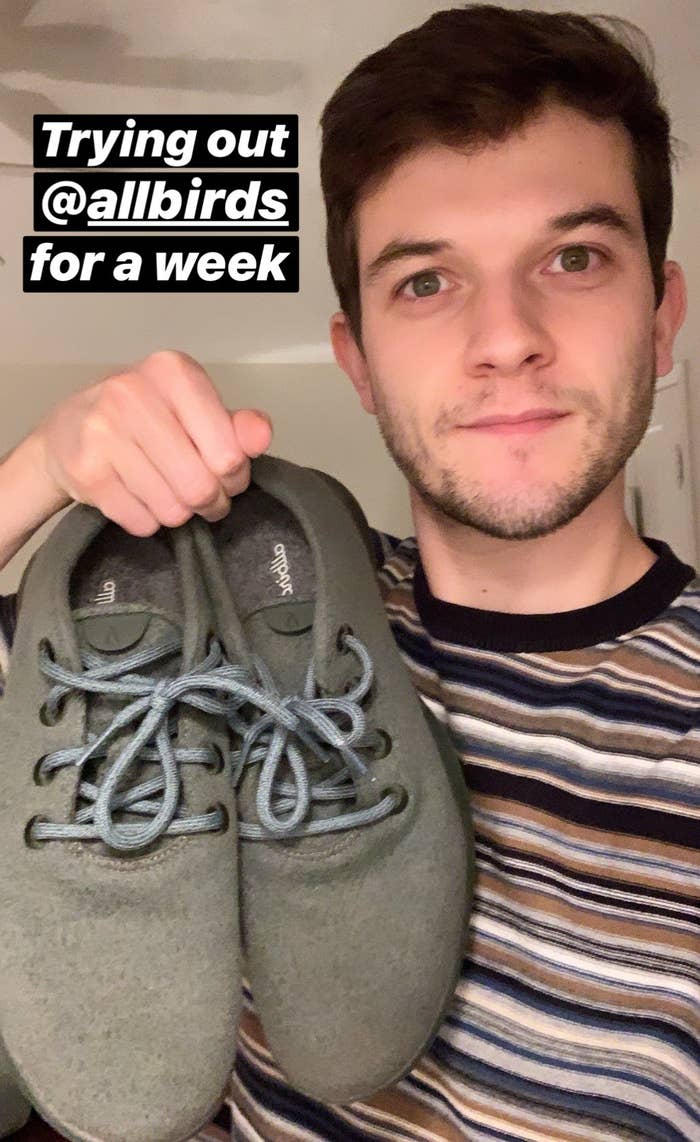 First of all, the shoes arrive in a nifty lil' package that serves double duty as both the shoebox AND the mailer. It's a clever design that saves on resources and is made from 90% recycled cardboard. Points for being green!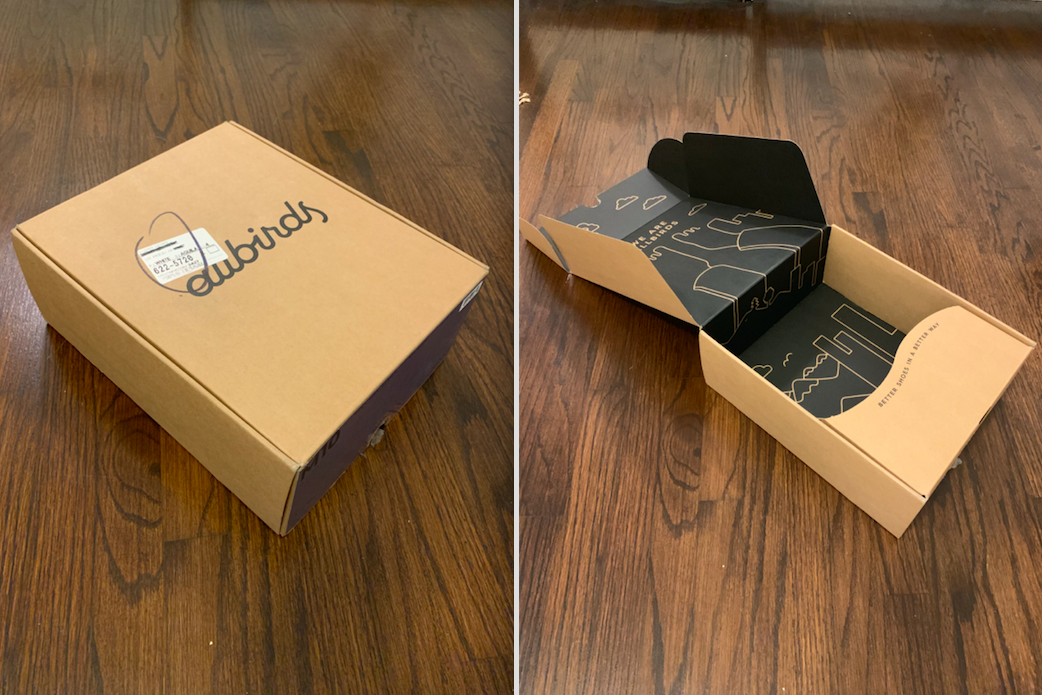 The shoes I got were the Wool Runners. They're made out of — yup, you guessed it — wool. Sustainable materials are a big part of Allbirds' brand, and they use everything from merino wool, tree fibers, and sugarcane to make their stuff.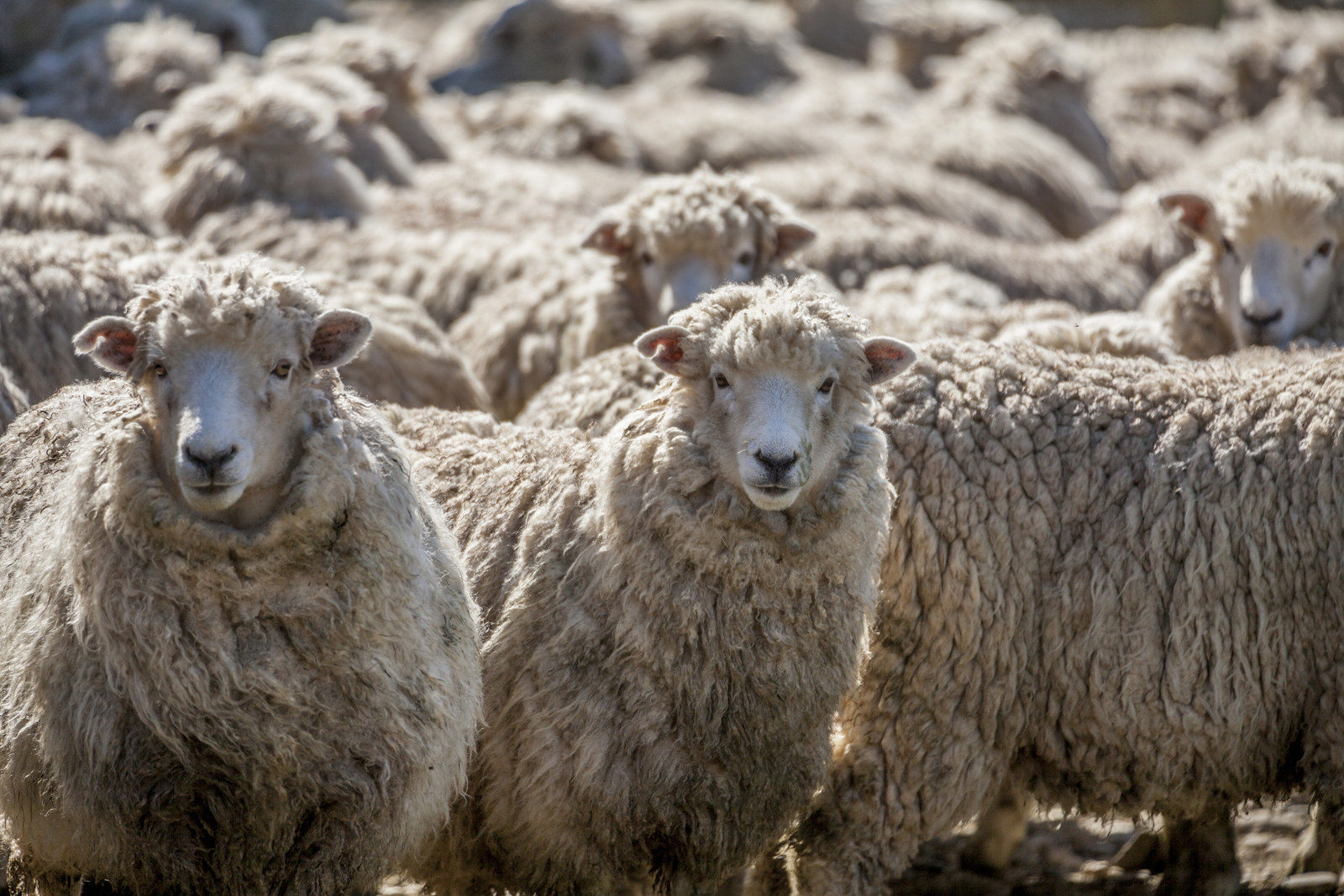 Immediately out of the box, I was surprised by the way the shoes feel — literally like a wool sweater. I knew they were made of wool but I didn't expect them to feel so......wooly.
It's definitely an unusual texture for a shoe, and putting them on for the first time is a wild experience — it feels like your feet are wrapped in a cozy cardigan. Comfy as heck for sure, but I wondered how they'd hold up after a week of wear. Only one way to find out!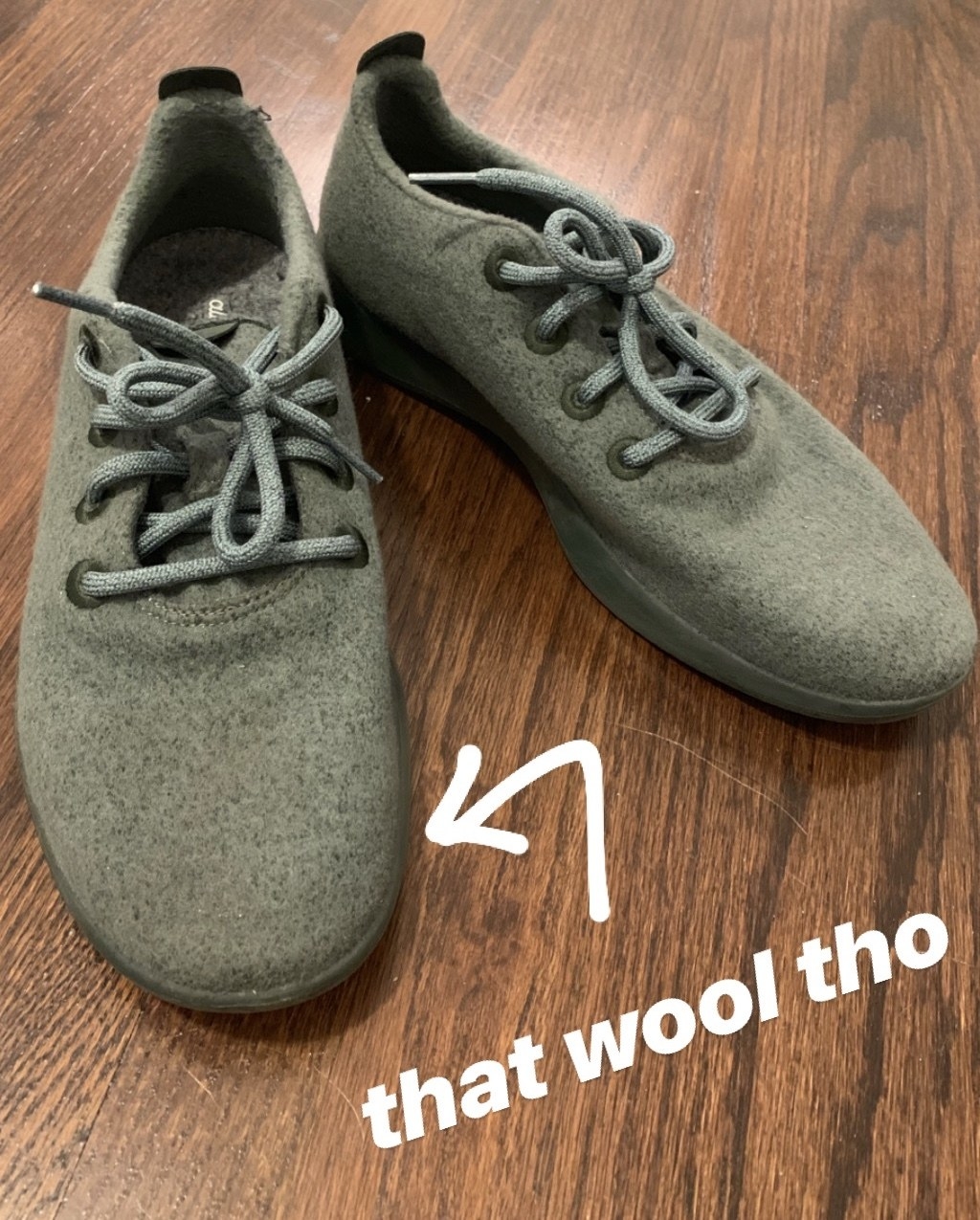 First, let's talk sizing: I rarely buy shoes online because I'm very particular about ~fit~. But I'm usually a size 10, so that's what I ordered. Sometimes you just gotta take a RISK, people!
When I first put the shoes on, they felt a little snug and I'd wished I'd ordered a size up. But within a few hours of wearing them, they stretched a bit (wool shoes, man!!!) and fit perfectly.
One thing I really like about the shoes is how versatile they are — they come in solid colors with no logos, and a simple, low-rise silhouette. You can dress them down or dress them up, and wear them with or without socks, depending on your mood.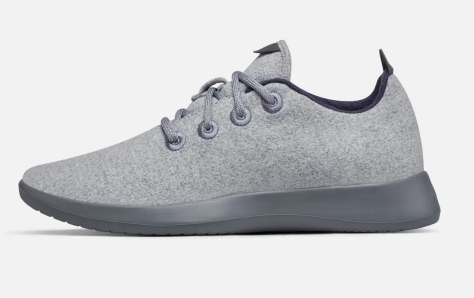 And I was able to wear them in a variety of settings — at the office, running errands, going out with friends. They're definitely versatile.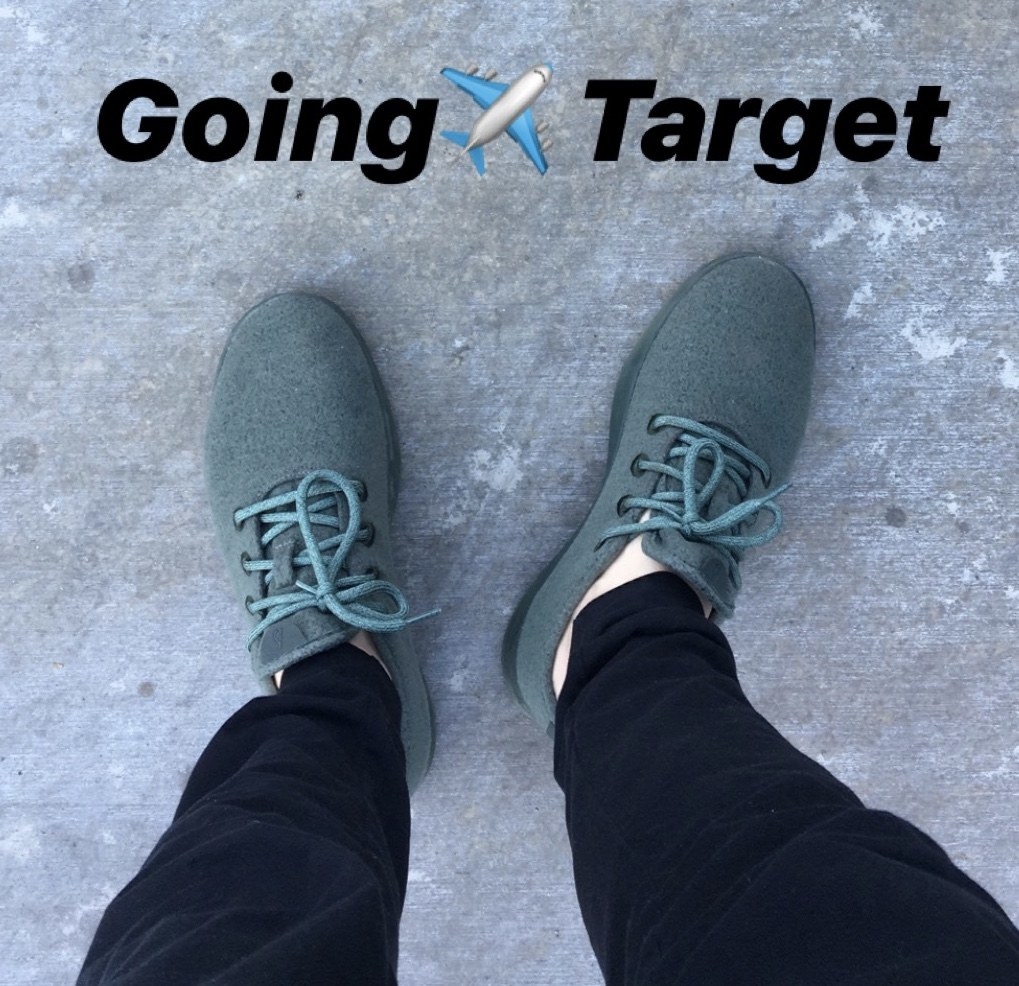 The shoes may be called "runners" but they're not actually meant for running or working out. Still, they're fairly springy and feel good to move around in. I wouldn't wear them to, like, the gym, but they can definitely handle a good amount of daily activity.
Allbirds come in lots of colors — I got Tuke Matcha. It's a nice, muted green that I quite like!!! My only complaint about the color is that it's sometimes hard to match a green like this with my outfit. If I got another pair, I'd probably go for a more neutral black or gray. But I like having a lil' pop of color on my feet, too.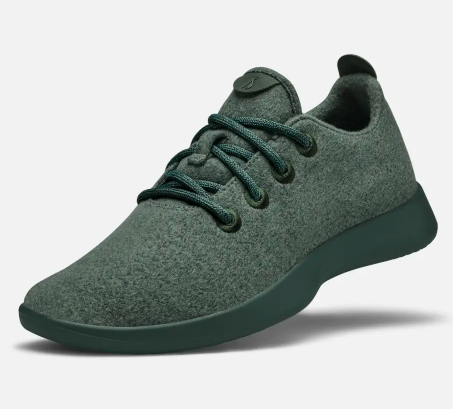 Over the course of the week, I really came to like the wool material, but there is one small downside: Dirt. Maybe because the texture is so porous, the shoes can sometimes attract dust and dirt. But it's pretty easy to wipe them off, and the shoes themselves are machine washable! Plus, like, they're shoes, and shoes get dirty. Not a biggie for me!
So, about that claim that these are the ~world's most comfortable shoes~. In my opinion, they are pretty damn comfy!
Are they the most comfortable shoes in the WHOLE DAMN WORLD? I mean...who the heck knows. But they honestly are really comfortable! They're lightweight, soft, and snug. They kinda feel like slippers, but with more support.
And will I keep wearing mine now that the week is over? Heck yeah!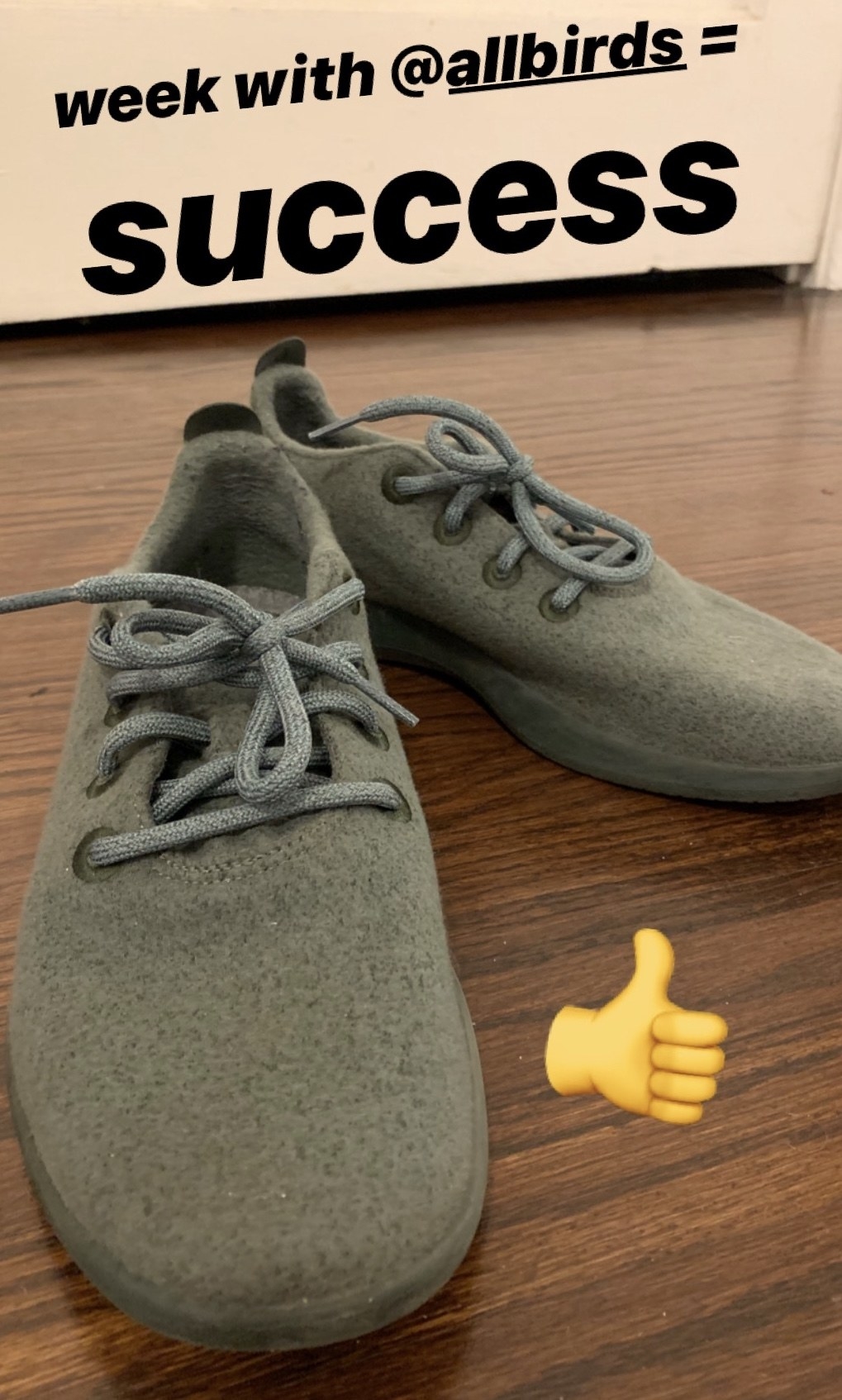 Now that my week with Allbirds is over, here are my main takeaways:
* Yes, the shoes really are *that* comfortable.
* If you're going to buy them, I'd go with your typical shoe size and don't worry if they're tight at first — they'll stretch a bit.
* I live in Los Angeles, where there's no such thing as bad weather. I'm not sure how well wool shoes would do in rain or snow, so check that forecast before wearing these, people!
* The Wool Runners go for $95 — not the cheapest shoes out there, but they're high-quality and sustainably sourced, so I think they're worth it if your budget allows.
So now when you see Allbirds on Instagram you'll know what they're all about — and if you want a pair of your own, check out their online store. K bye!