In June, security guard Calvin Denker went viral after a Taylor Swift fan posted a TikTok video of him having the time of his life while working the Minneapolis dates of Taylor's Eras tour.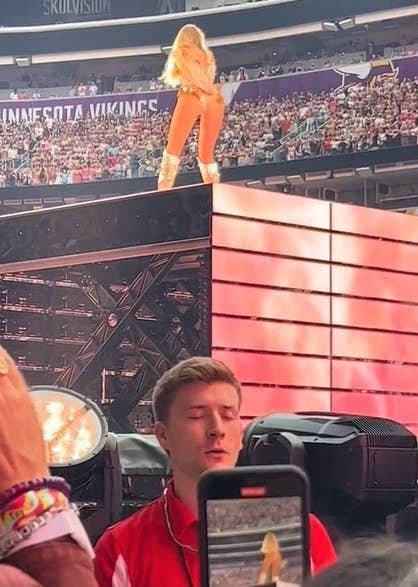 In the clip, Calvin can be seen passionately singing along as Taylor performs her fan-favorite track "Cruel Summer," and viewers were obsessed.
As the TikTok gained traction online, Calvin took to his own social media page to introduce himself to fans, and explained that he has been a hardcore Swiftie for several years and started working in security after attending the singer's 2018 Reputation tour.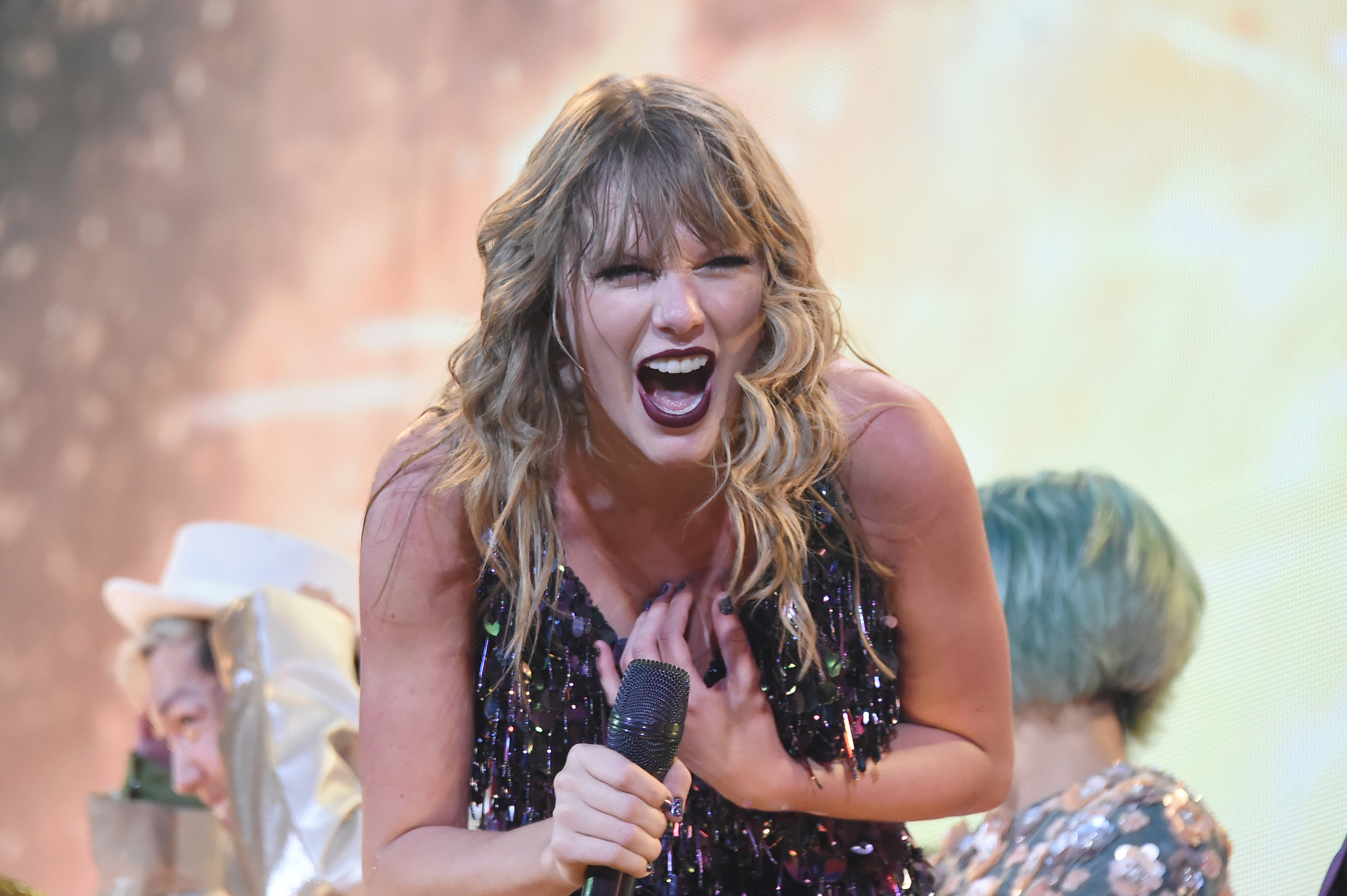 "I got to talk to a lot of the security guards that night about what positions they can work and how they got to go to a lot of these concerts and any sporting events in Minneapolis," he shared. "That sounded so cool to me, so I got a job with a Minneapolis security company to work all of these concerts and events."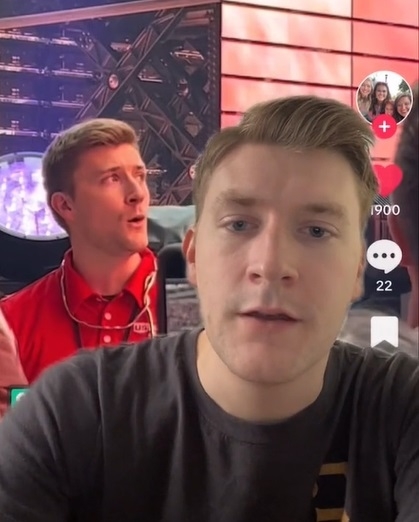 He went on to add that working a Taylor concert "was always a goal" of his, and when Eras was announced he was "really excited" and signed up to work the shows as soon as he could.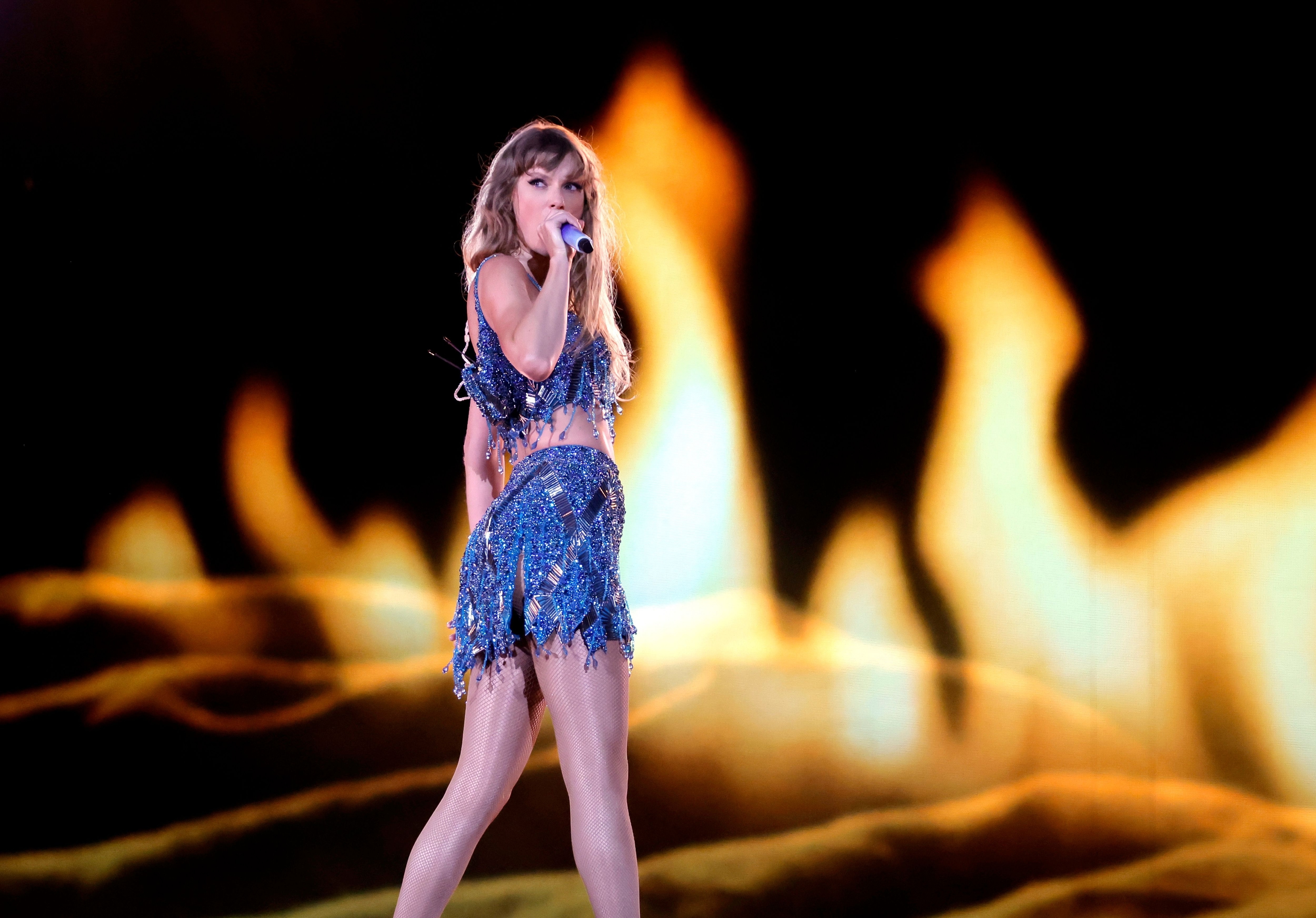 "When I went to night one I was amazed; all of the fans were so loud and Taylor was phenomenal," Calvin went on. "For my job, I wasn't allowed to turn my back to the crowd and really watch Taylor perform."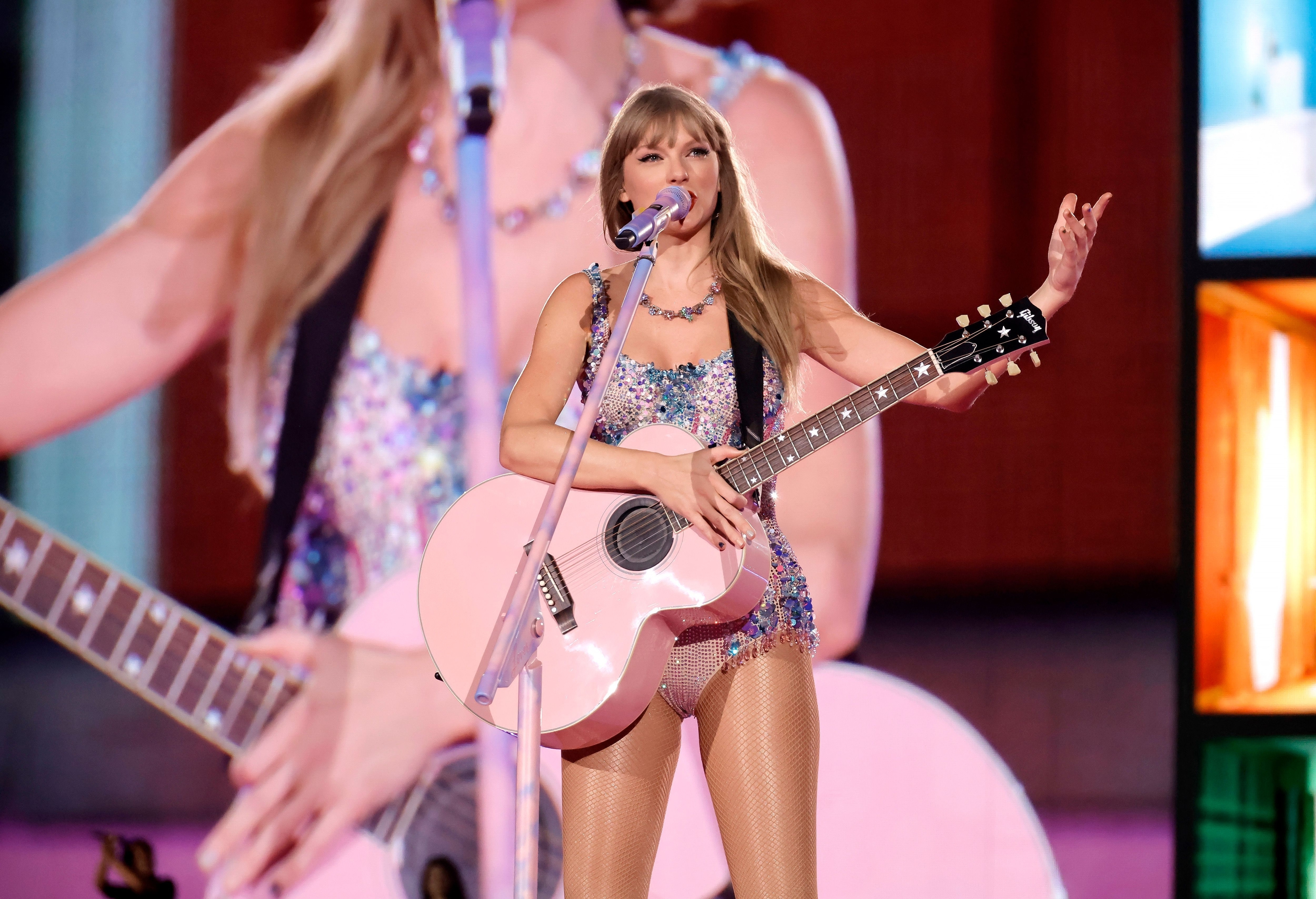 He then pointed out the spot that he was assigned to work, which was right next to one of the main stages. While he wasn't allowed to turn around and see his idol, Calvin quickly became aware of how close she was getting to him during the show.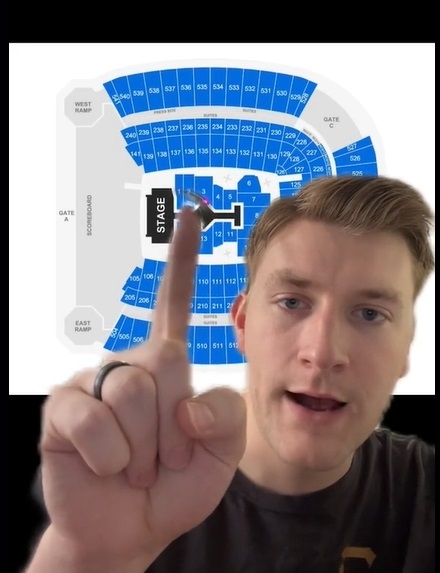 "I realized how close Taylor Swift was getting to me so I really wanted to get a photo to document it," Calvin explained. Unfortunately he wasn't allowed to use his own cellphone while working, so he ended up taking matters into his own hands.
"I handed out these little pieces of paper that said I wasn't allowed to have my phone out, but if Taylor Swift comes right behind me please take a photo of me and text it to my number," he said. "I handed this out to a couple of people in the front row for night two and they were really kind and sweet about it."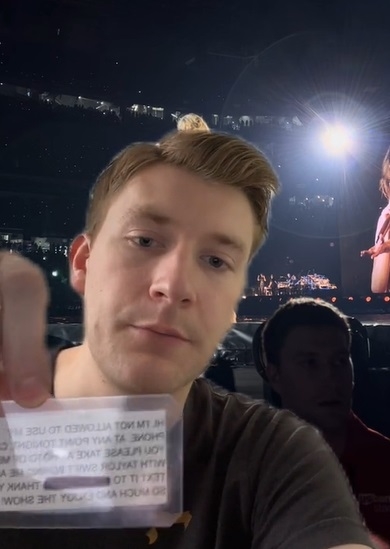 Calvin then shared some of the photos that he was sent off the back of his note, although he did also clarify that he hadn't given a note to the person who ended up making him a viral sensation as she was a few rows further back.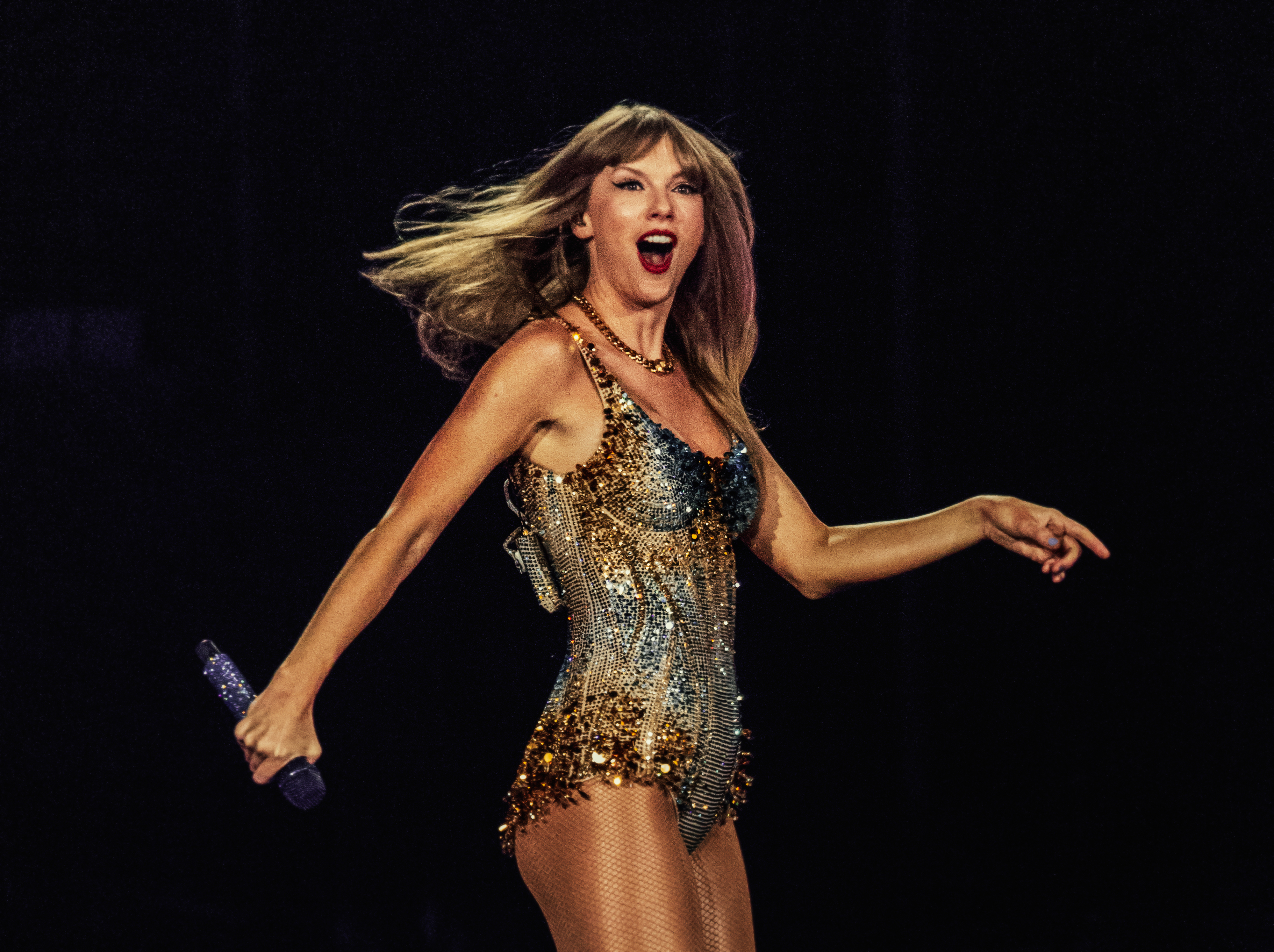 "It was just a really fun time," the security guard concluded. "And I love 'Paper Rings' so that being the surprise song was really fantastic."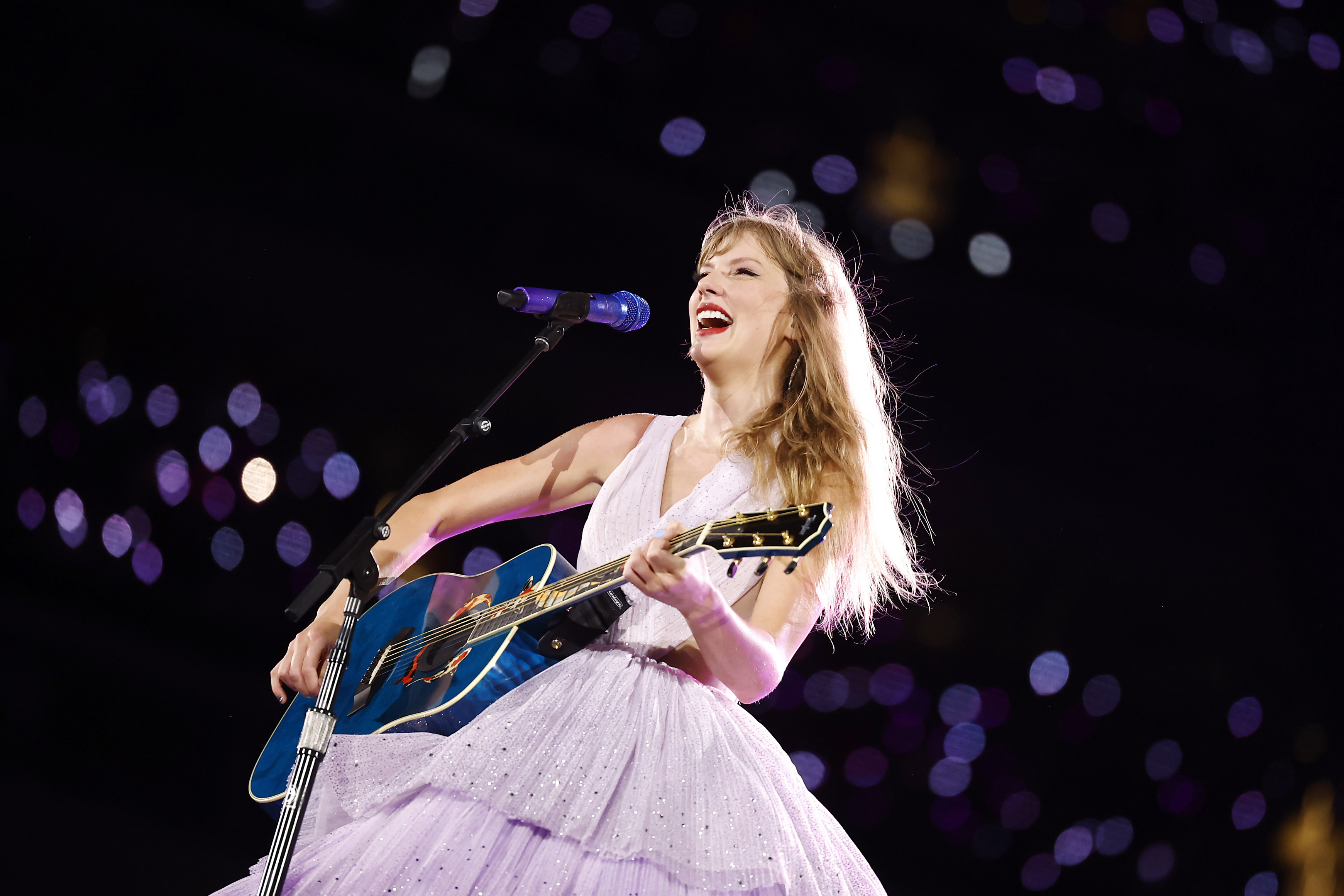 However, Calvin's incredible experience soured soon after he uploaded his TikTok, and last week he returned to the social media site to tell followers that he'd been fired for comments that he'd made in the video.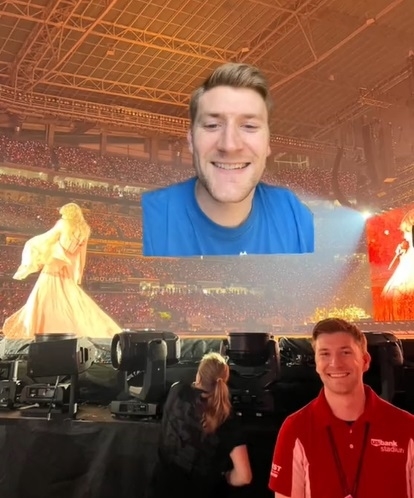 Calvin admitted that he "didn't expect to be making a part two" about his experience on the Eras tour, before bluntly saying: "Long story short, I was fired for it."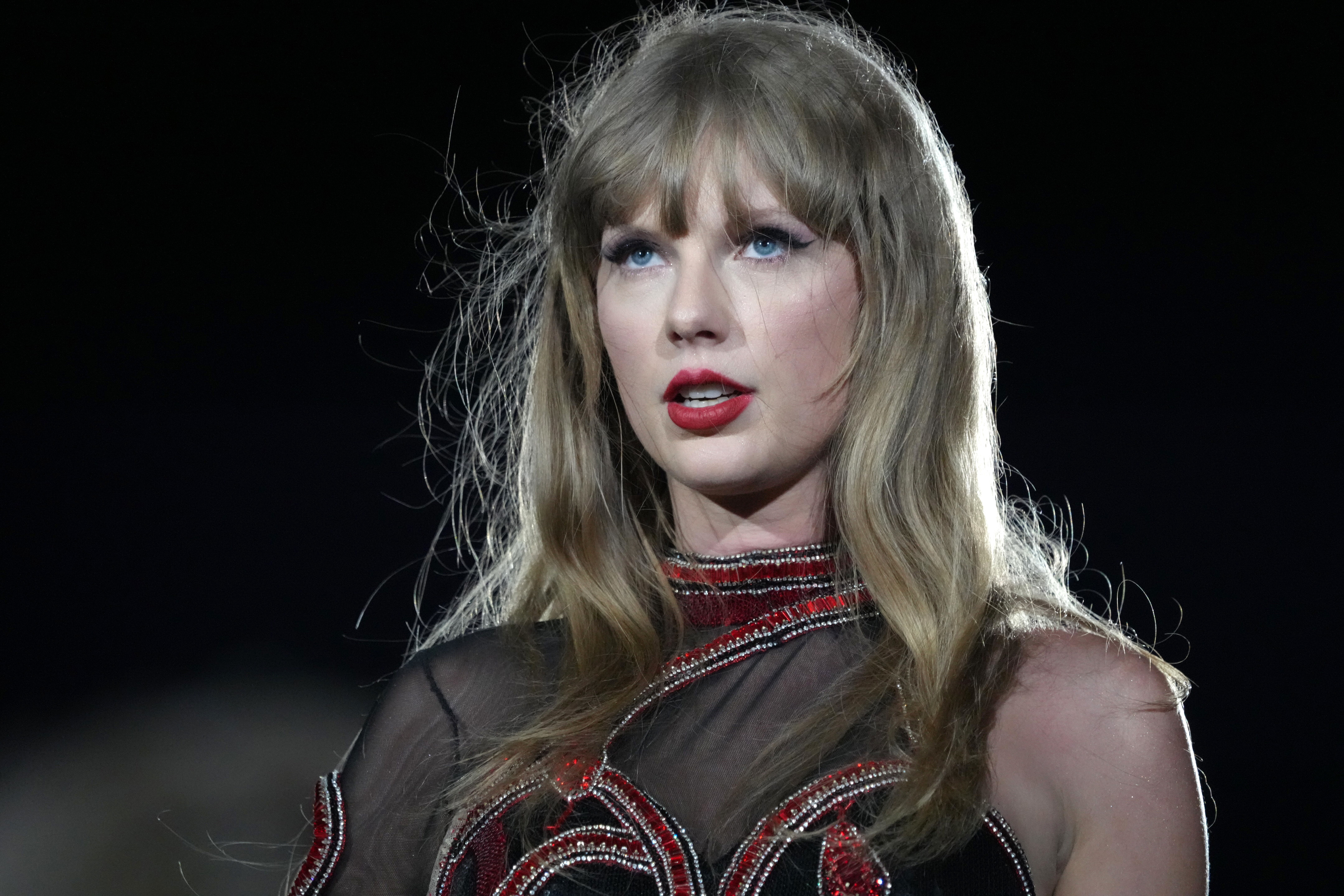 He then explained that the company he worked for weren't happy with him asking concertgoers to send him photos of himself with Taylor, and that he received a call from HR telling him that he'd been let go.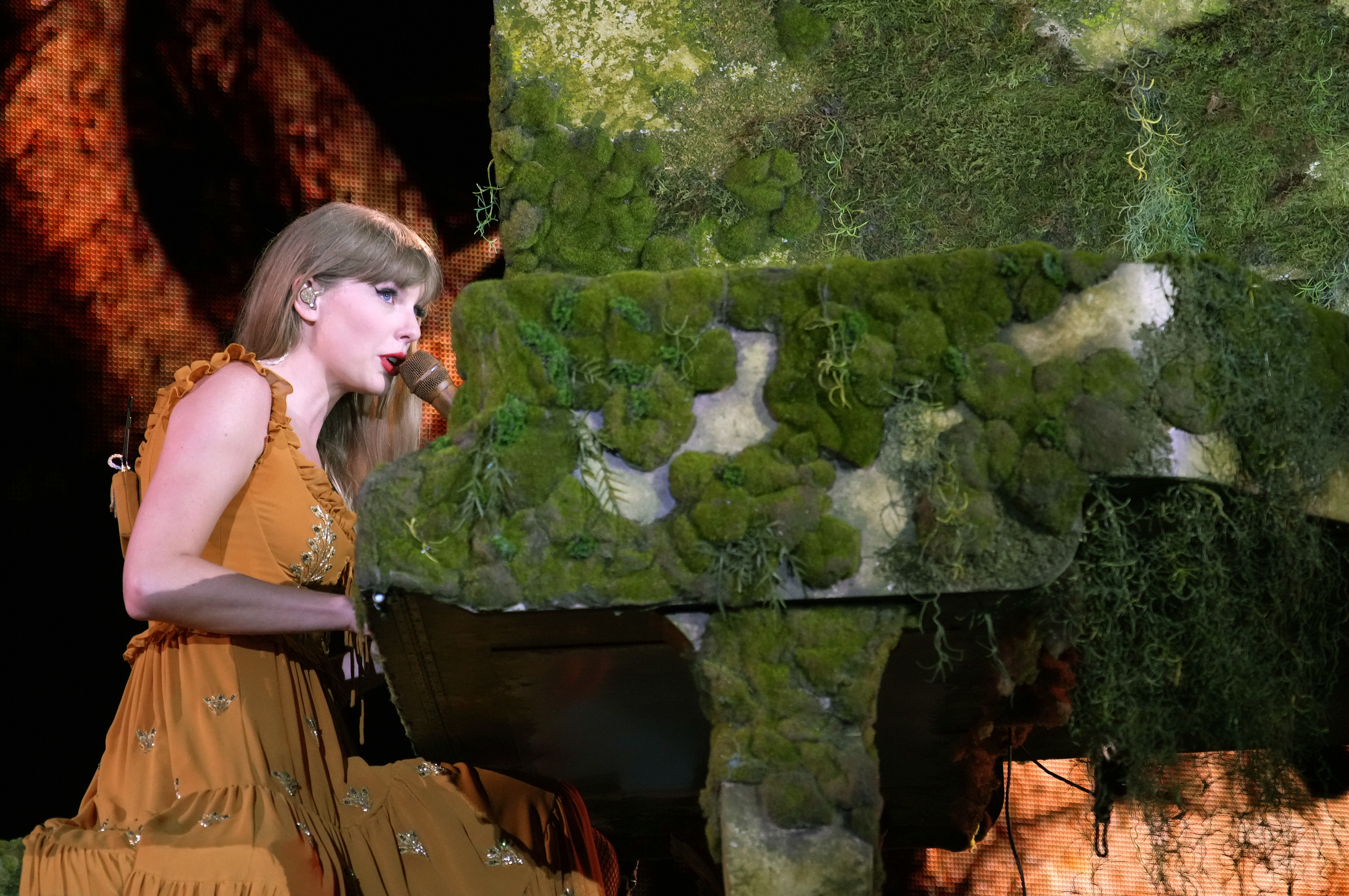 "My former security company said that they had a rule against taking pictures with any of the performers, and the main issue they had was with my follow-up video where I said I handed out pieces of paper to the people in front of me to ask to be sent any photos that I made my way into," he said.
"The HR woman who called me wasn't able to articulate exactly what I did wrong," he added. "Because I didn't do anything beyond asking for photos, which is what happens at any concert with the only exception being that I made sure I got any that I was included in."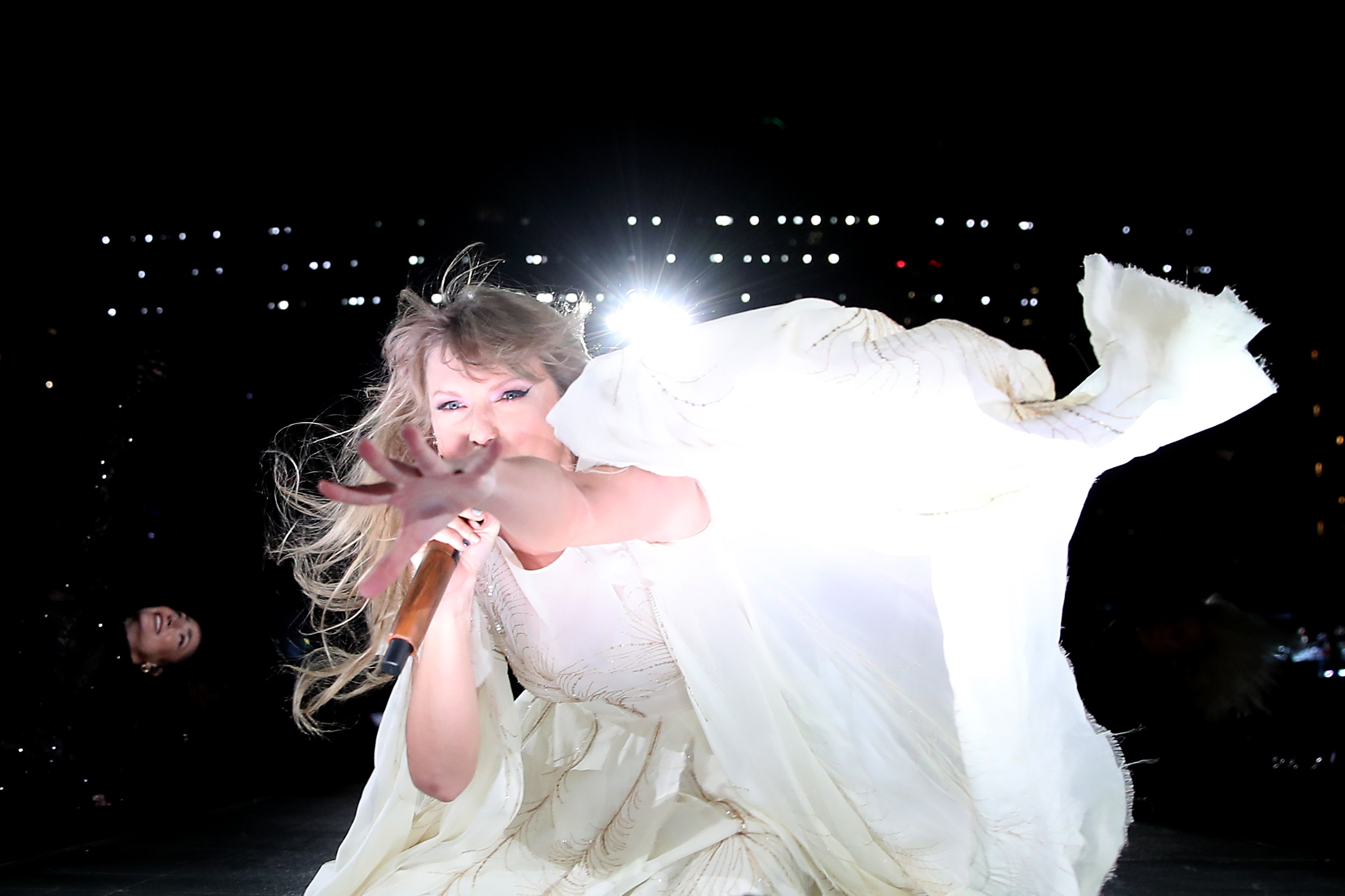 "Every photo of me from that night was from behind the barricade, like any other photo from a fan would be," Calvin went on. "I never took my own phone out, and above all else I made sure that Taylor was safe and that all the fans had a good time. As long as I was at that concert, I was doing my job."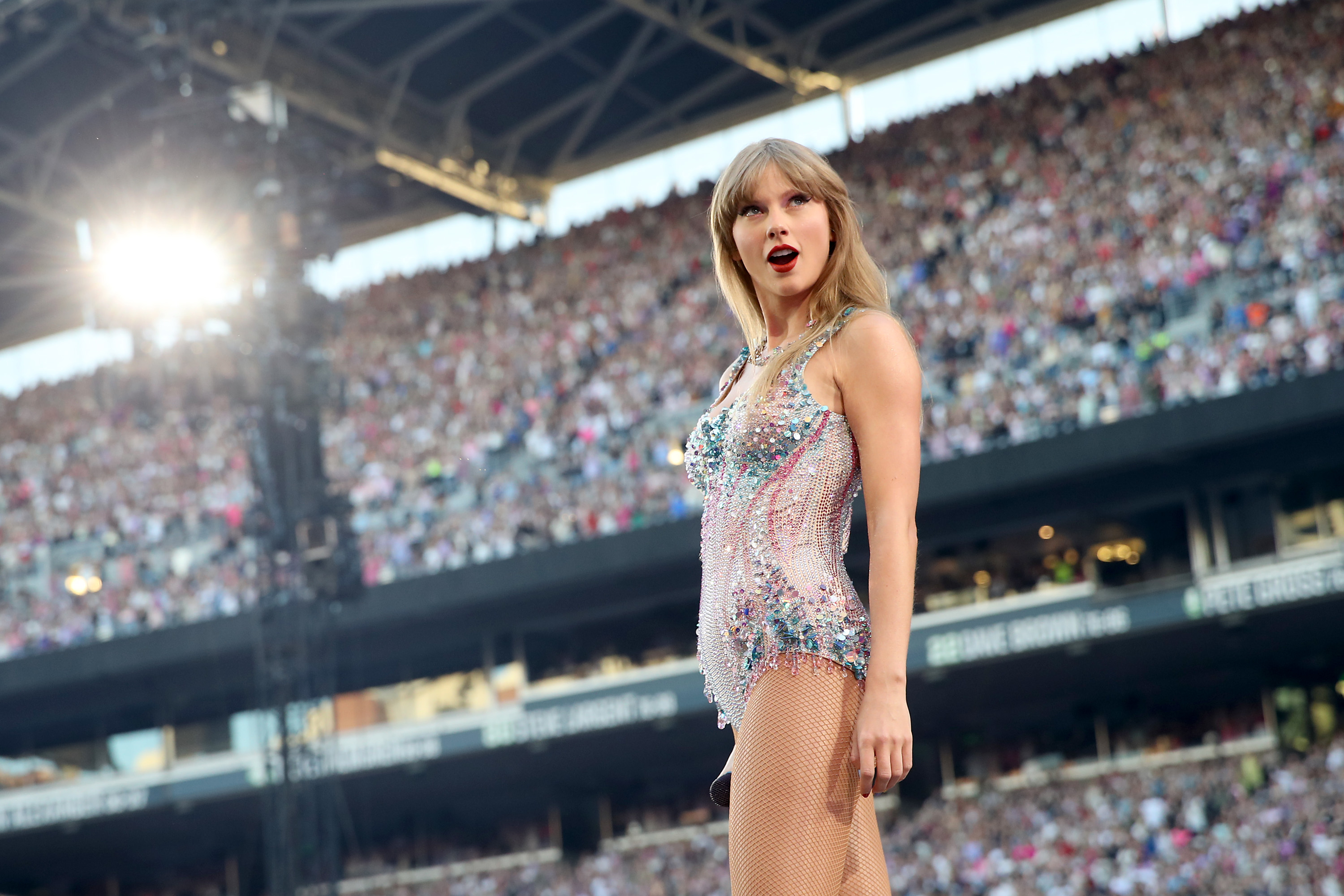 Calvin then revealed that he'd asked HR if they'd be able to keep him on if he deleted his video but he never heard back. He then received an invite to work Ed Sheeran's show at US Bank Stadium earlier this month.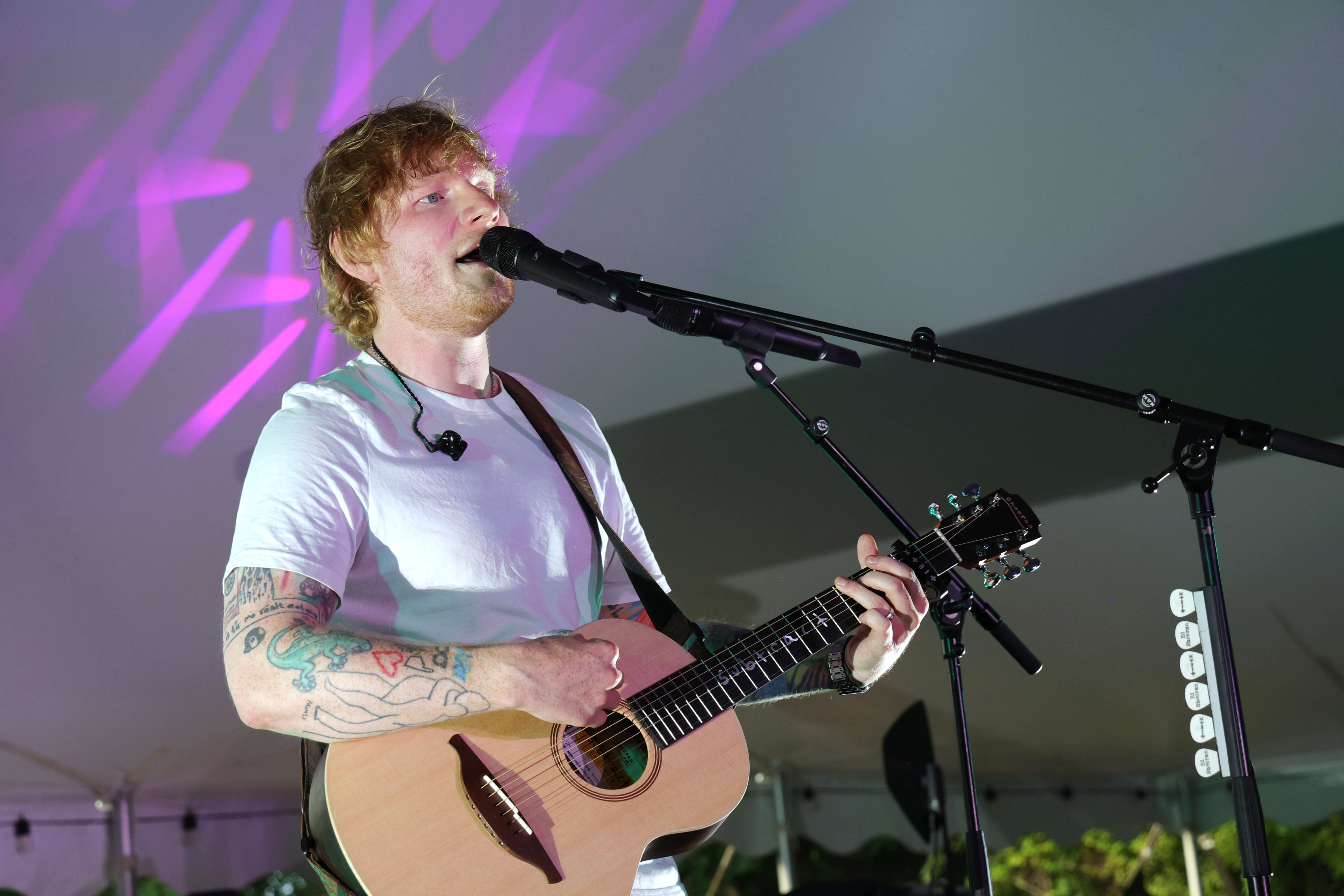 Assuming that the Taylor situation had been resolved, Calvin said that he signed in at the stadium and got to work. He added: "A couple of managers talked to me just to make sure I wouldn't be making any videos but a lot of them were really cool and willing to give me a second chance."
While initially scheduled for the same stage-side spot as Taylor, Calvin ended up being moved. But after he'd completed a seven hour shift, Calvin was told to speak to HR and found out that they were upset with him for "still working."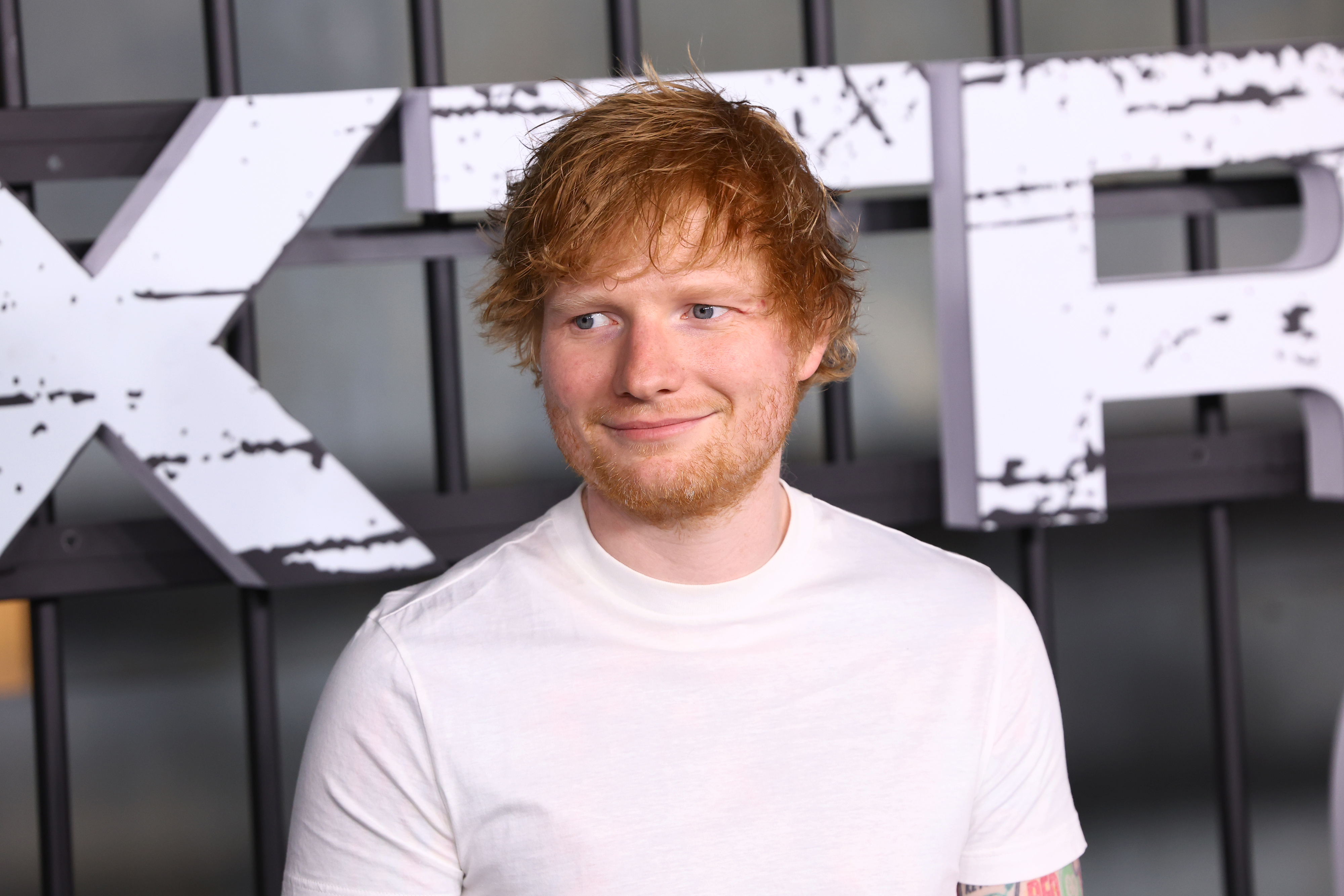 Calvin pointed out that he hadn't heard from her for a month and had been assigned more shifts by the company, but ultimately ended up being fired for good.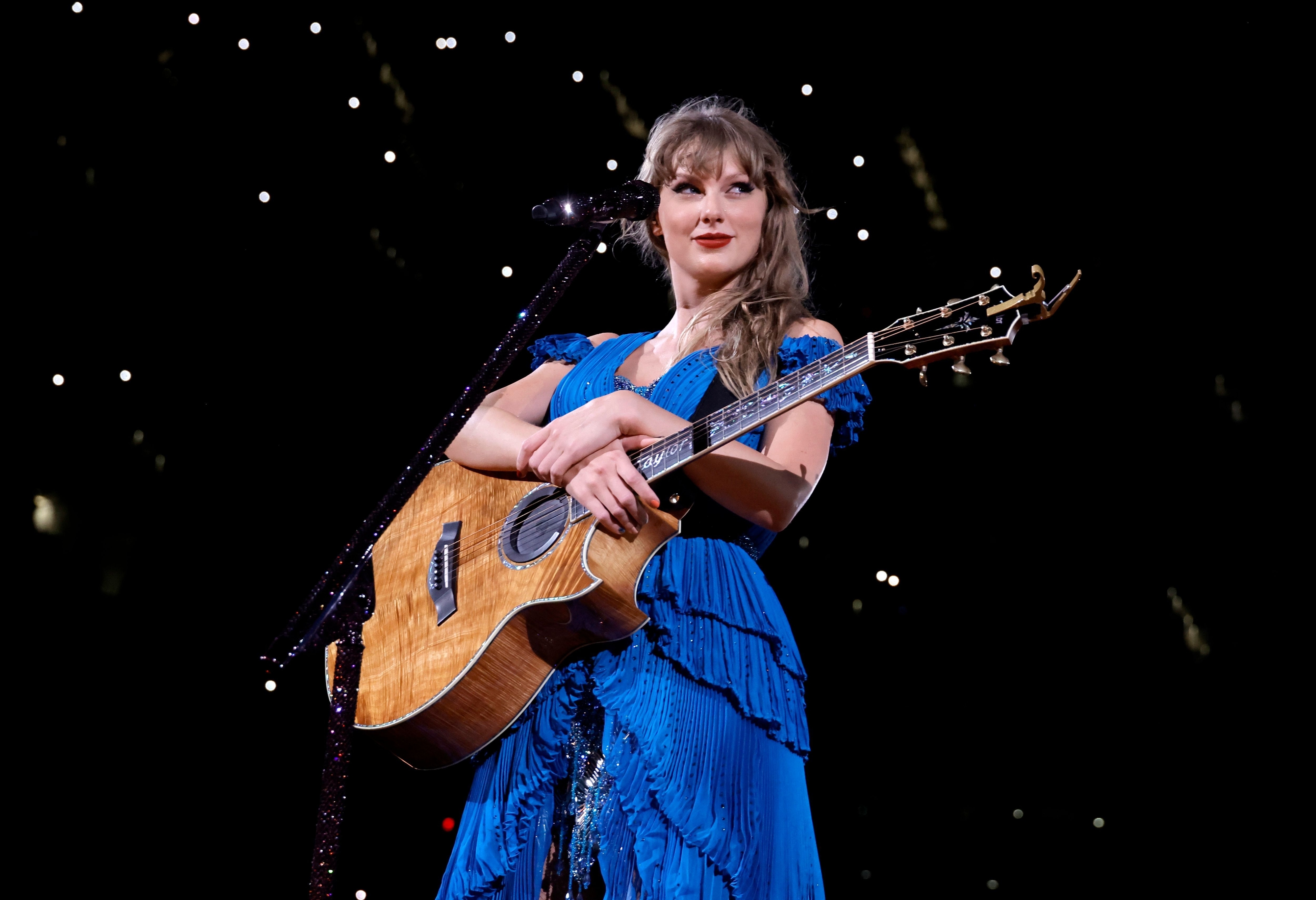 Despite this, Calvin insisted that he doesn't hold any grudges against his former employer and remains in good spirits about the whole thing. He said: "I still got to work one of the coolest concerts ever, and I got to work it twice."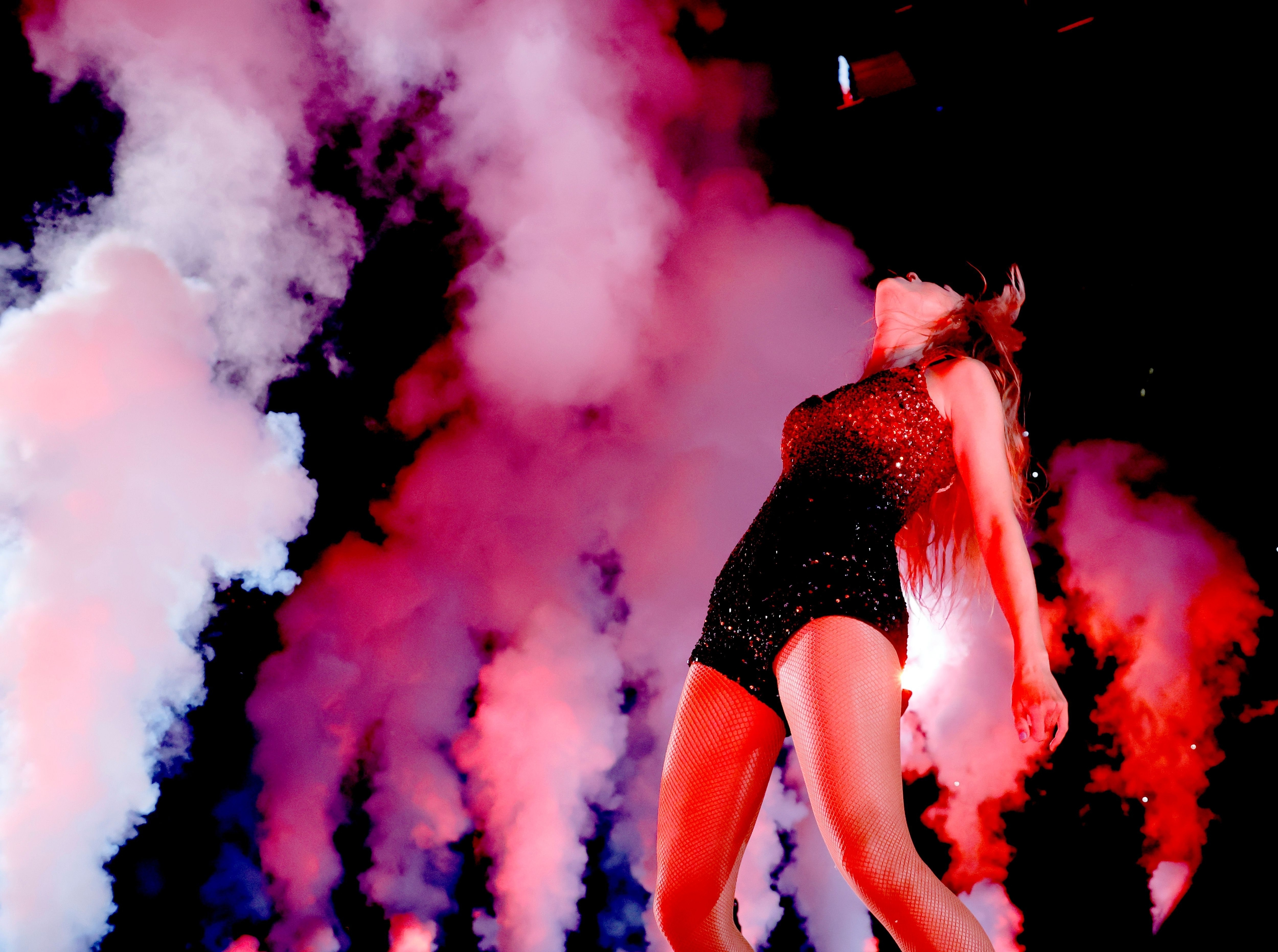 Calvin isn't the only Eras security guard to have gone viral during the US leg of Taylor's tour, with many others appearing to be secret Swifties as they were filmed dancing and having fun while working the show.
But arguably the most infamous security guard moment from the tour so far was when Taylor herself told a security guard to leave her fans alone while she was performing "Bad Blood."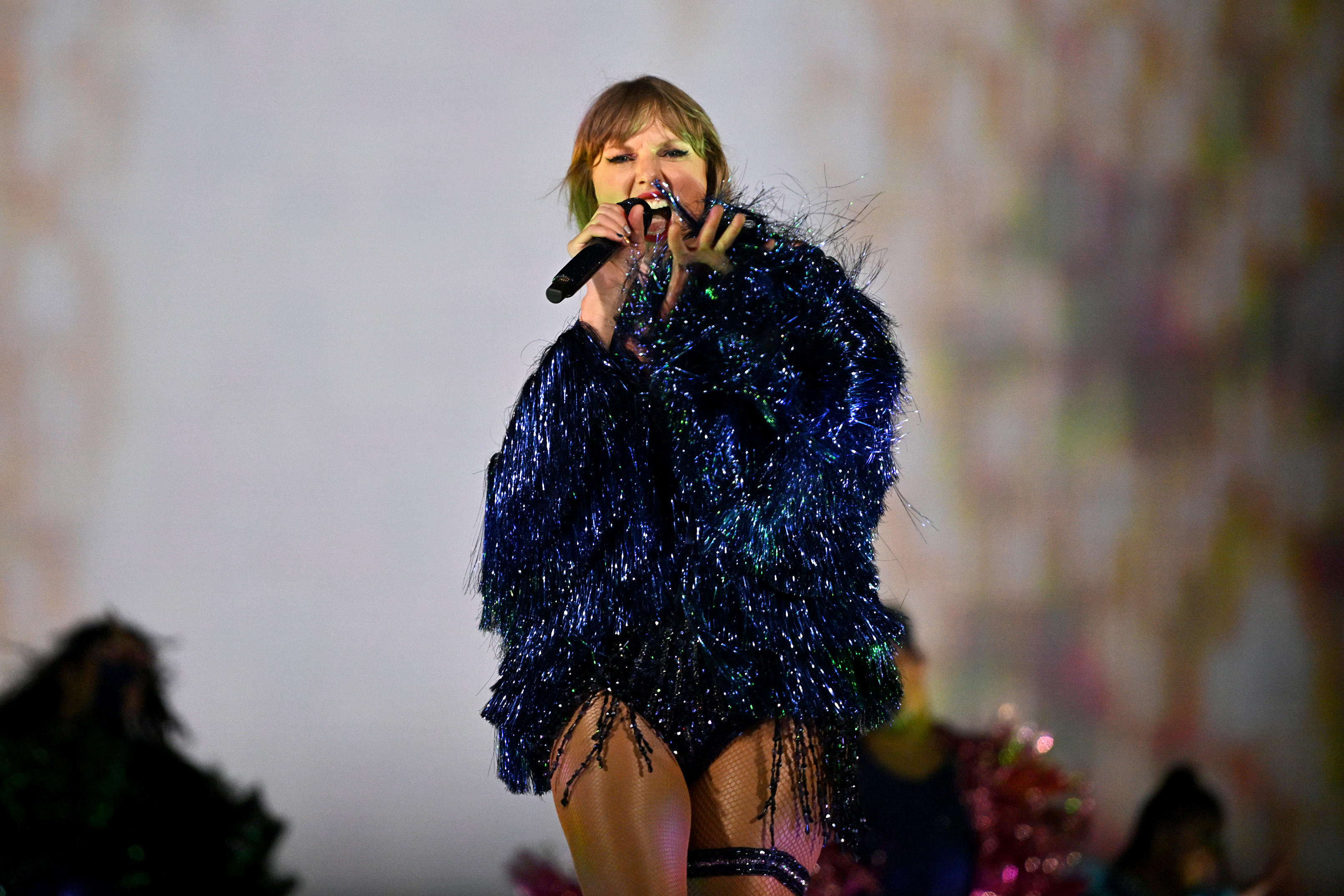 The singer's entire demeanor changed when she spotted her fans being treated in a way that she didn't agree with while on stage, and she took it upon herself to intervene. Taylor said between lyrics: "She's fine!"
Continuing to flawlessly perform her hit song, Taylor shouted: "She wasn't doing anything!" Noticing that the security guard was still bothering the fan, Taylor turned again and yelled: "Hey! Stop!"