All maids of honor should now basically just quit trying because a pair of California sisters just delivered the best wedding speech of all time.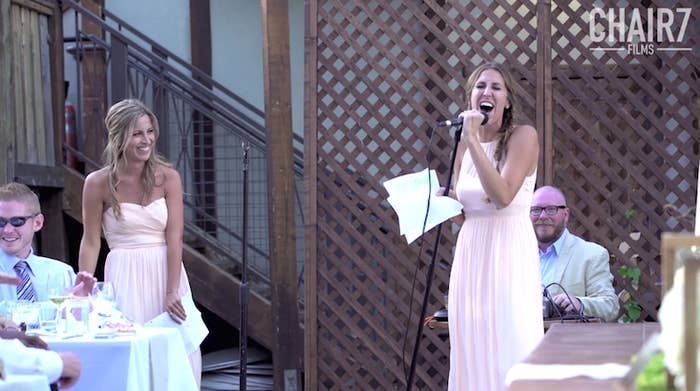 After all the "sappy" talk at the wedding, the sisters say it's now their time in the spotlight. They kick off their toast with Tracy Chapman's "Give Me One Reason."
The sisters walk us through the bride's childhood through the Jackson 5's "I Want You Back."
Then describe the couple's meeting at USC to the tune of the Backstreet Boys' "Everybody."
Through a parody of Michael's Jackson's "Black or White," they describe how groom John Weaver proposed to Hallerman after a day spent going to the dump.
But the sisters really shine when they break it down gospel-style to sing about the couple's wedding day.
Needless to say, the bride and groom were impressed.
Maddie Hallerman told BuzzFeed News she and her sister began thinking of a way to do a creative toast soon after the couple got engaged.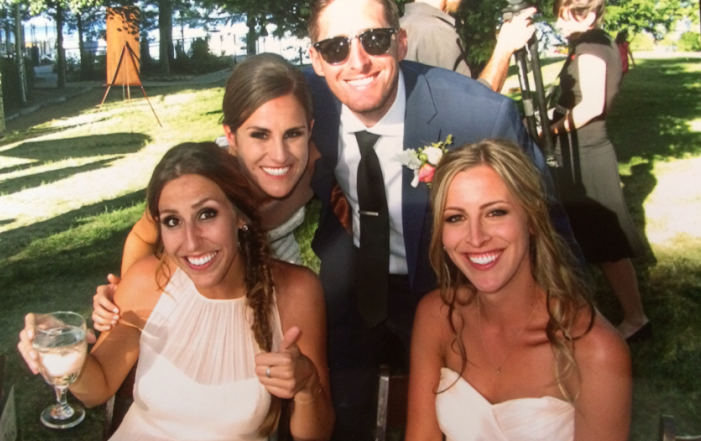 Caitlin Hallerman told BuzzFeed News her sisters told her it was a "high risk, high reward" toast, but she didn't know any of the details.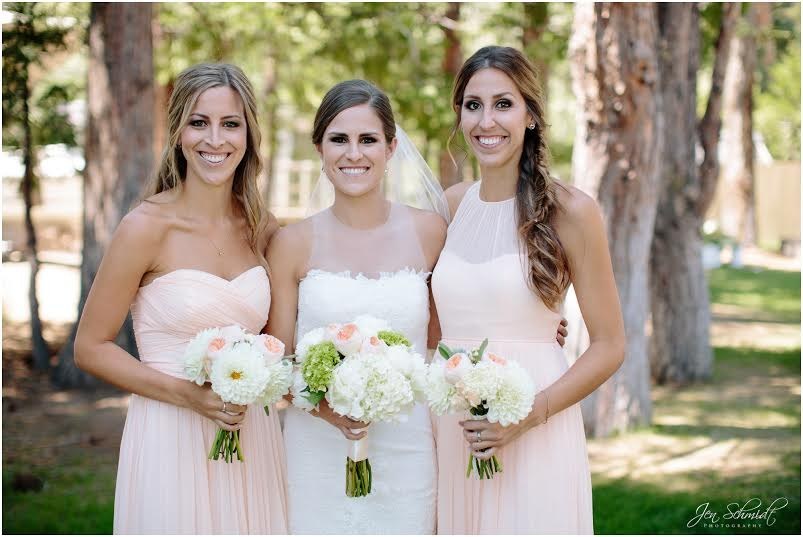 The newlywed said her favorite part was how "committed" her sisters were to their roles.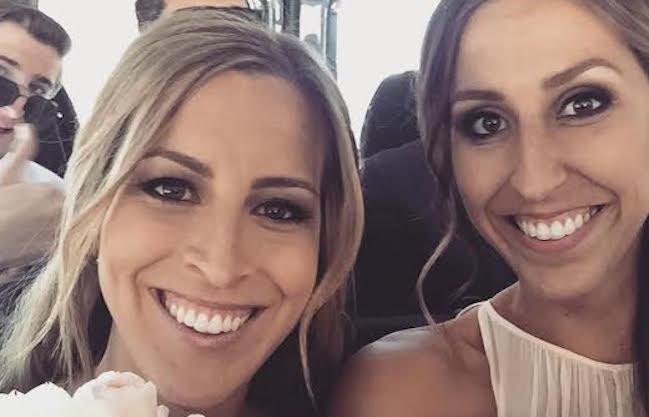 Now, Caitlin Hallerman said she is wondering how she will ever top her sisters' speech when she is their maid of honor. "Let's just say the brainstorming has already started," she said.