Sure, newlyweds Rob and Amanda Sabin love each other, but when it comes to college football they are ENEMIES.
Rob Sabin is a die-hard Alabama fan. His friends even call him "Roll Tide Rob."
While his wife is a proud supporter of the Florida Gators.
So, when it came time for Rob Sabin to pick out a groom's cake for the couple's wedding, it was obviously going to be Alabama-themed. Amanda Sabin told BuzzFeed News her husband was determined to one-up his friends by having the best cake EVER.
The cake was pretty epic. It featured a fondant elephant and a mini Nick Saban, the team's coach, that actually looks a lot like him. "Saban" was holding a mini crystal football.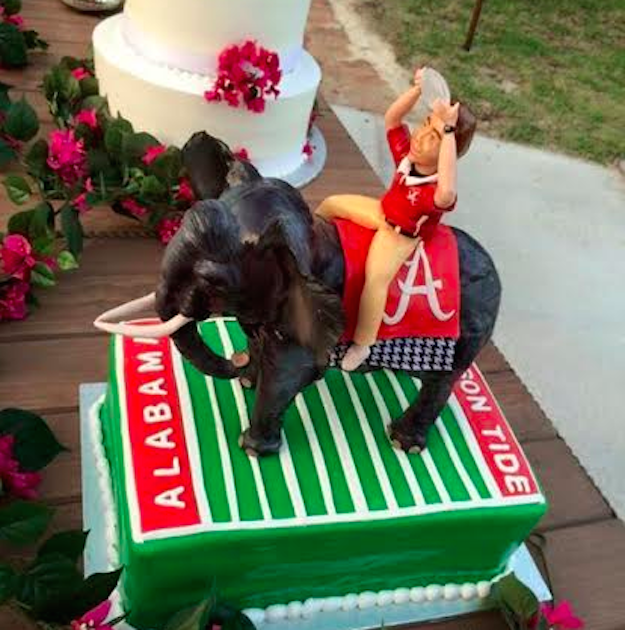 Amanda Sabin said her husband called the baker and raved the cake was "such a dream come true."
So when the time came to cut the cake, Rob Sabin was clearly overjoyed. He cut into it and...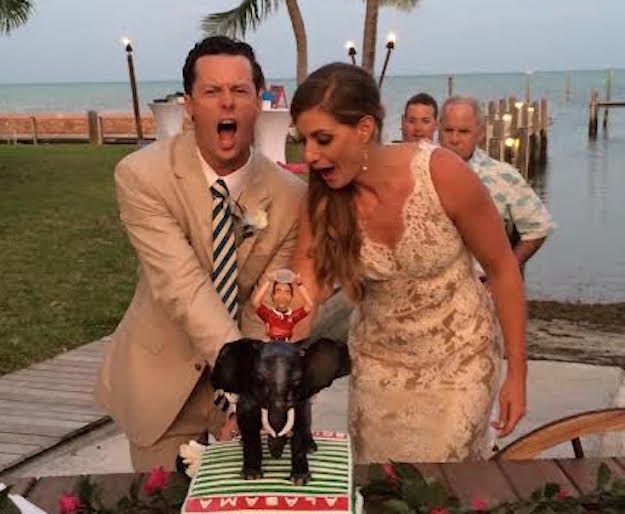 #TROLLED
Amanda Sabin had asked the baker to fill her husband's Alabama-themed cake with blue and orange: Gator colors.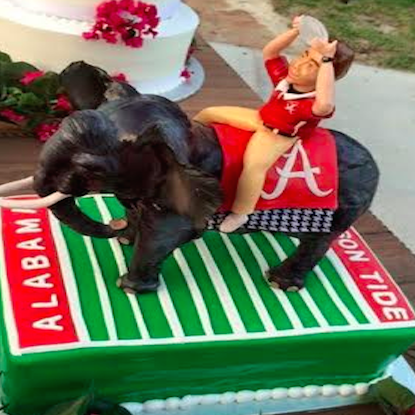 Amanda Sabin said her husband was "pretty pissed" at first, but now thinks it's funny.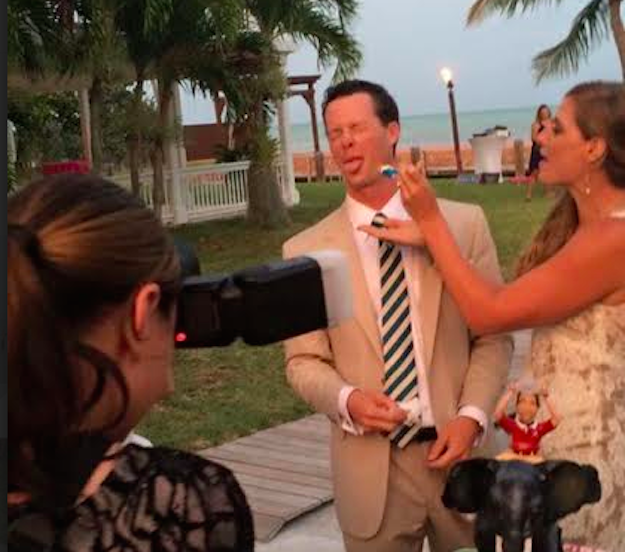 She said the cake was "her revenge" after her husband made fun of her team for losing to his.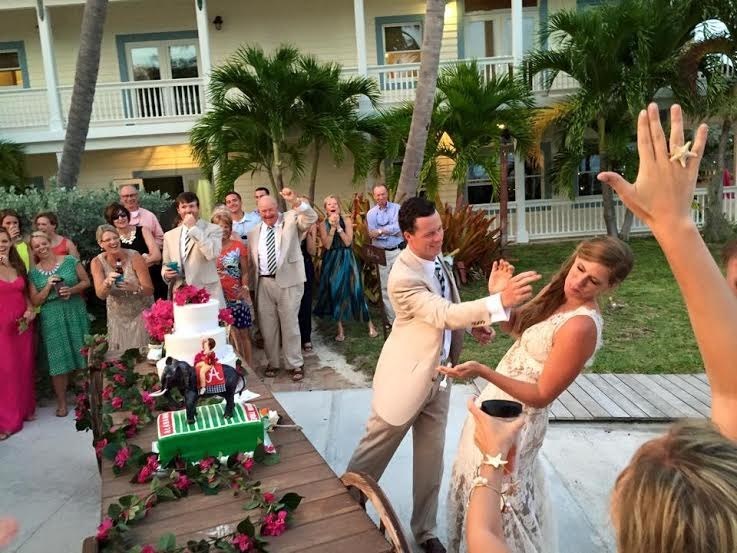 Congrats to the happy couple on their new house divided!