Tiger Woods Is Missing His Front Tooth And Covering It Up With A Skeleton Mask
Woods' tooth got knocked out in a freak camera accident, his agent said.
Tiger Woods travelled to Italy on Monday to watch his girlfriend, skier Lindsey Vonn, win her record-setting 63rd World Cup Title.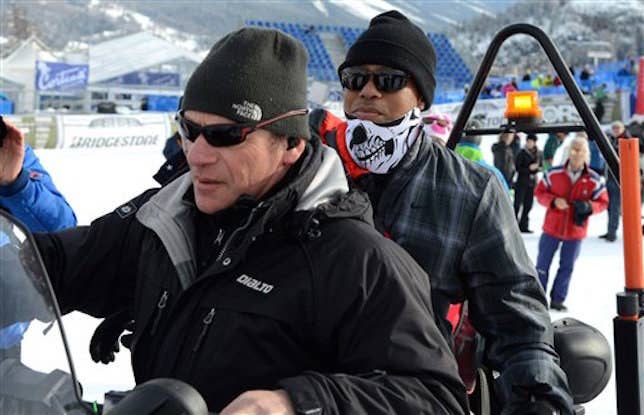 But everyone quickly noticed Woods had a rather strange getup going on.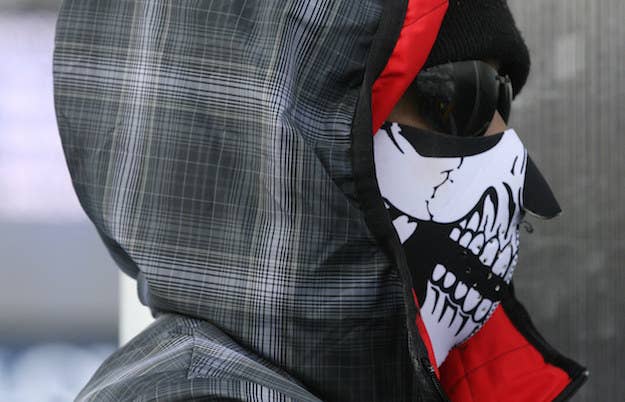 However, it was only after Woods took the mask off that something truly scary was revealed.....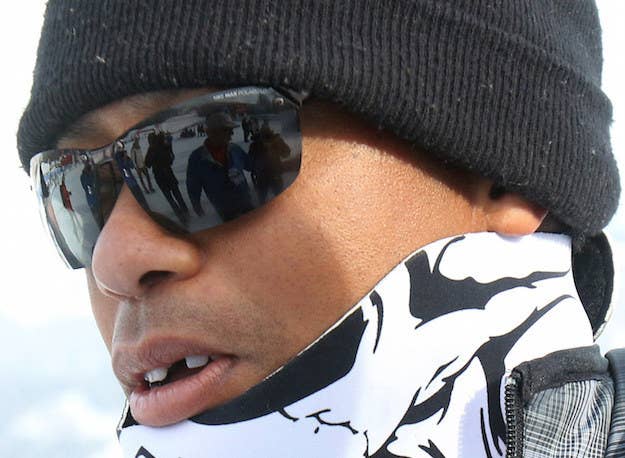 Ummmmm.....

Speculation ran rampant, with Deadspin claiming Woods has actually had a fake tooth for years.
Woods' agent later explained to the Associated Press that the golfer's tooth was knocked out by a cameraman.
"During a crush of photographers as the awards podium at the World Cup event in Italy, a media member with a shoulder-mounted video camera pushed and surged toward the stage, turned and hit Tiger Woods in the mouth," Mark Steinberg said in an email. "Woods' tooth was knocked out by the incident."
No word on how long Woods will remain toothless, but luckily, Vonn doesn't seem to mind.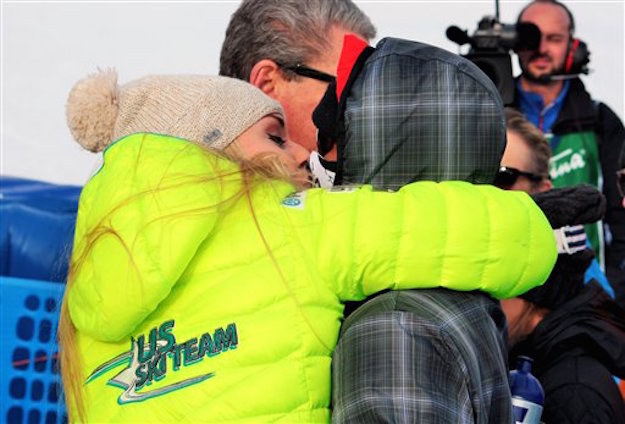 At least she won!