A nearly 5-foot long bull shark washed up onto a road in Australia following a storm and got stuck in a puddle.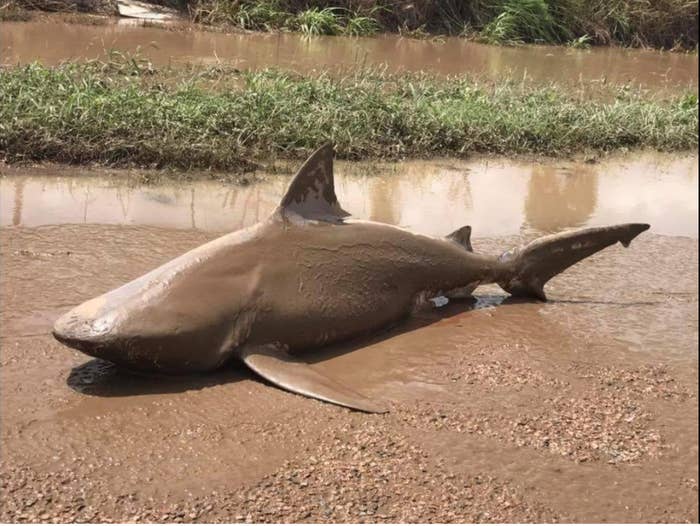 Emergency crews in north Queensland found the shark when patrolling flooded roads after Cyclone Debbie.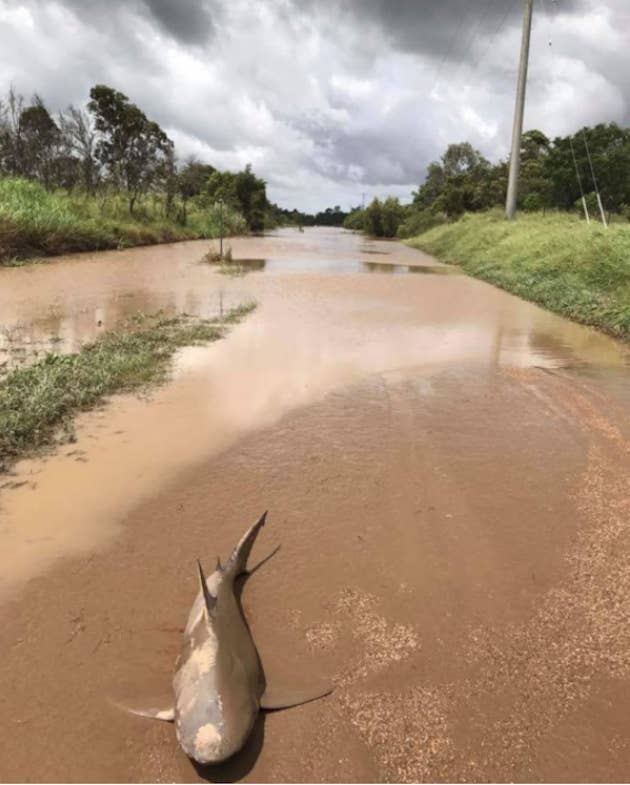 The agency's photos soon went viral on Twitter. Some people felt bad for the poor little shark.
While others were like, GTFO shark!
And a lot of people made Sharknado jokes.
"Sharknado it's TRUE and it's NOW! We always knew!"
In conclusion: "We're going to need a bigger car."