Mo'ne Davis Asks College To Reinstate Baseball Player Who Insulted Her Online
But Bloomsburg University officials said they are standing by the decision to dismiss Joey Casselberry from the team over his comments about the 13-year-old Little League World Series star.
Little League World Series star Mo'ne Davis has asked a Pennsylvania college to reinstate one of its baseball players who was cut from the team for insulting her on Twitter.
In the tweet, Bloomsburg University player Joey Casselberry called Davis a sexual slur and criticized Disney for its planned movie about her.
He also mocked her team, Philadelphia's Taney Dragons, for its loss in the 2014 series.
Casselberry has since deleted the tweet and his account, but it was soon captured by many on social media.
Many users quickly slammed Casselberry on Twitter for the remark.
The university soon announced that Casselberry had been cut from the team over the remark.
However, Davis emailed the university's president and asked that the team reconsider its decision to cut Casselberry.
Davis said that while she was "pretty hurt" by Casselberry's comments, she knows what it is like to dream of a professional sports career.
"He made one dumb mistake," she wrote. "I'm sure he would go back and change it if he could. We all make mistakes and deserve to be forgiven. I hope you will give him a second chance and allow him to play."
A spokesman for the university told BuzzFeed News that although the school is standing by its decision, it appreciates Davis' mature response.
"Her request demonstrates the type of person she is, her level of maturity and the empathy that her family and coach teach her," the spokesman said.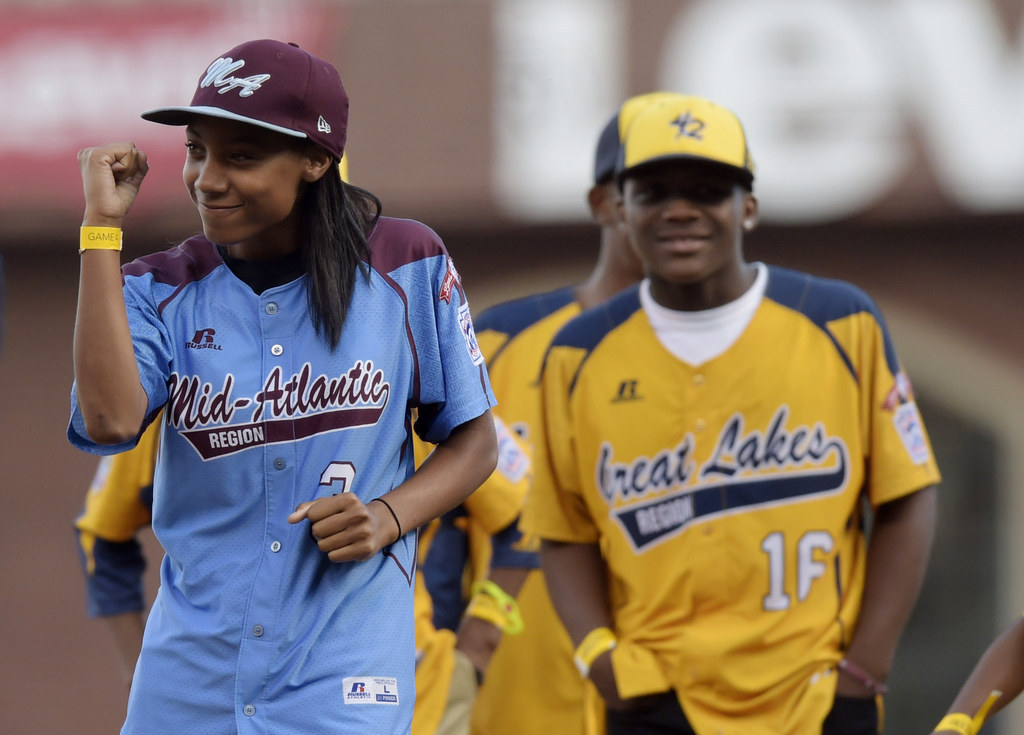 Casselberry apologized for the tweet before deleting his account, Philly.com reported.
"An example that one stupid tweet can ruin someone's life and I couldn't be more sorry about my actions last night," he said. "I please ask you to...Forgive me and truly understand that I am in no way shape or form a sexist, and I am a huge fan of Mo'ne. She was quite an inspiration."