Here is a statue that just got installed at an all-boys school in Adelaide, Australia. Just take a look.
Oh. Oh my. Why. Who did this???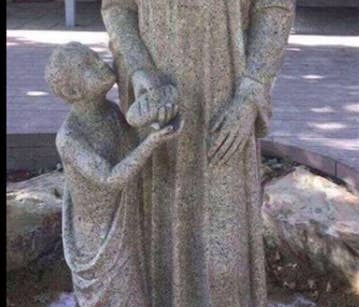 You wouldn't think it could get worse, but check it out from this angle. OMFG. This is NSFW.
Of course this went viral. Is that even a question?
It was relentless.
The jokes were biting.
The ~controversy~ finally forced the school to cover up the statue with a black sheet. Sad!
The school's principal, Simon Cobiac, said in a statement that adminstrators didn't realize the statue looked "potentially suggestive" in 3D until it arrived at the school.
Anyway, that's that.