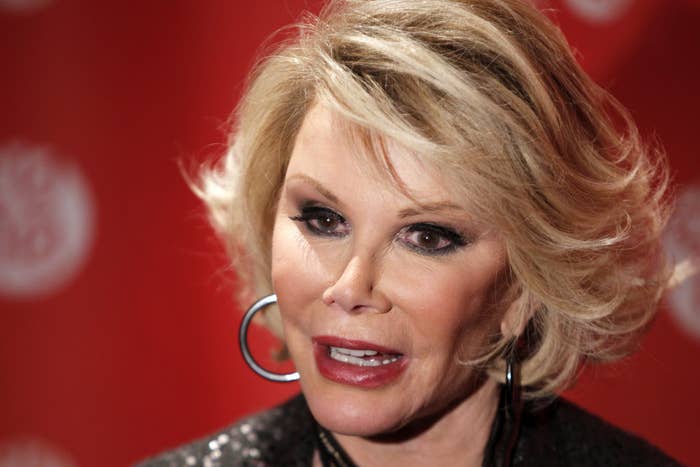 The daughter of Joan Rivers has filed a lawsuit against the New York City clinic where the legendary comedian underwent a routine procedure that led to her death.
Rivers, 81, died a few days after the routine endoscopy at Yorkville Endoscopy in Manhattan. Doctors determined that Rivers died from brain damage suffered when she stopped breathing during the procedure.
Rivers' daughter Melissa filed the lawsuit in federal court on Monday against the clinic and the doctors who were treating her mother when she suffered the cardiac episode.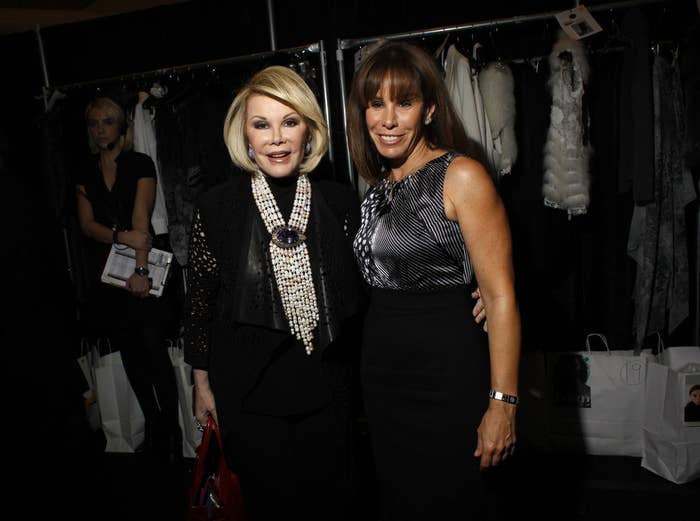 Melissa Rivers said filing the lawsuit was one of the most difficult decisions she has ever faced, but she wanted to make sure no family would suffer the same treatment.
"The level of medical mismanagement, incompetency, disrespect and outrageous behavior is shocking and frankly, almost incomprehensible," she said in a statement to BuzzFeed News. "Not only did my mother deserve better, every patient deserves better. It is my goal to make sure that this kind of horrific medical treatment never happens to anyone again."
The lawsuit alleges that, among other things, the doctors performed an unauthorized procedure on Rivers and did not adequately respond when her vital signs began to drop.
The doctors then failed to call for assistance in a timely fashion, the lawsuit alleges. These failures caused Rivers to suffer the brain damage that lead to her death.
"To put it mildly, we are not just disappointed by the acts and omissions leading to the death of Joan Rivers, but we are outraged by the lack of care and concern for Ms. Rivers on the part of her treating physicians and the endoscopy center where the treatment was rendered," Rivers' lawyers said in a statement to BuzzFeed News.
A federal investigation into the clinic found that the clinic and its physicians made several errors in treating Rivers.
The Centers for Medicare and Medicaid Services ordered the clinic to make corrections to be in compliance by March 2, 2015, or its accreditation would be revoked.
A representative for the clinic could not immediately be reached Monday.