You may have heard of a little thing going on last night called the Floyd Mayweather–Manny Pacquiao fight.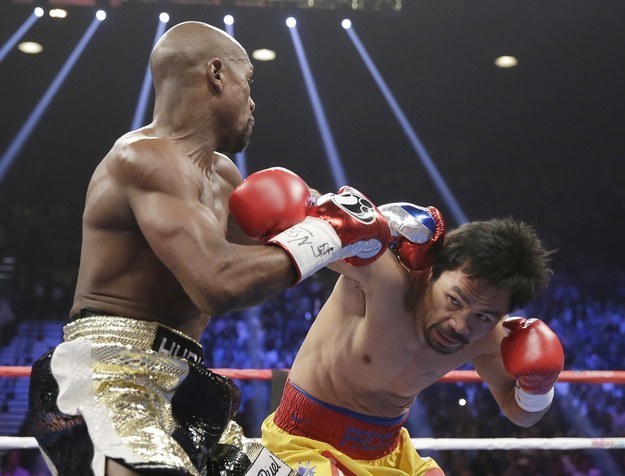 It started out OK...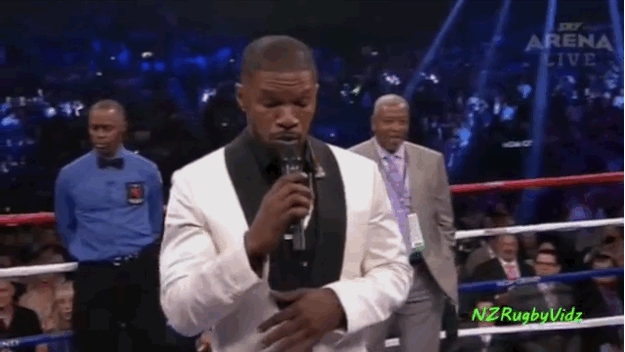 But then there were some hand motions...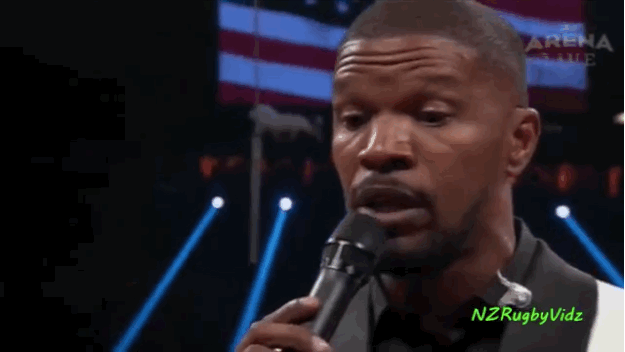 And then, there was this.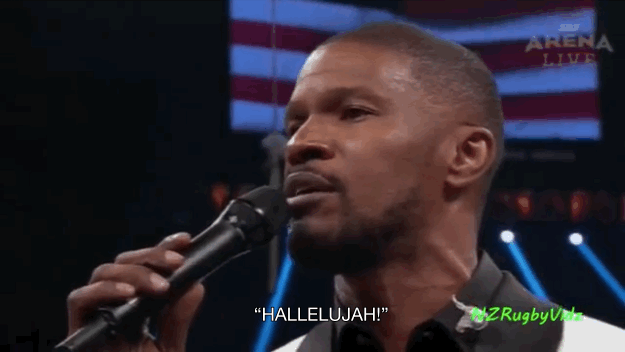 Needless to say, he is taking hits on Twitter. Some people were confused...
Some said he wrecked the National Anthem.
Still others said Foxx vs. the Anthem was the real drama of the night.
Some people said he wasn't that bad though.
But don't worry too much about him, he still had a good time with Justin Bieber.