Brands Are Tweeting The Lamest Things About "House Of Cards"
The Underwoods would not approve.
Unless you live under a rock, you probably know this weekend Season 3 of House of Cards was released on Netflix.
And so, some of the biggest brands on Twitter are getting in on the action with some ~timely~ House of Cards tweets.
However, as Twitter user Jason Sparks pointed out, some of their attempts are pretty lame.
This one from KFC drew tens of groans across the Twittersphere.
We're sure dozens of people half-smiled at this one.
How dare you compare Claire Underwood to a cup.
This is actually kind of funny.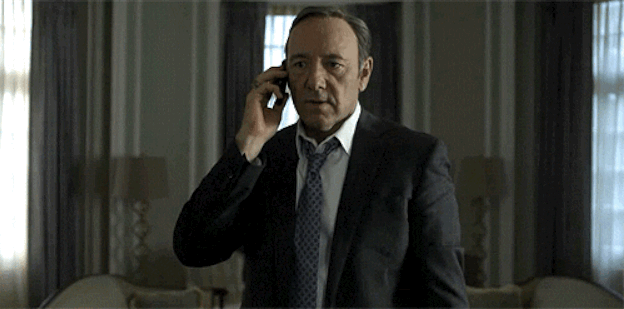 For those times you're watching TV and want to be reminded of the toilet.
Uhhhh...