So it's almost Valentine's Day and it seems like every girl's getting a song written about her but you.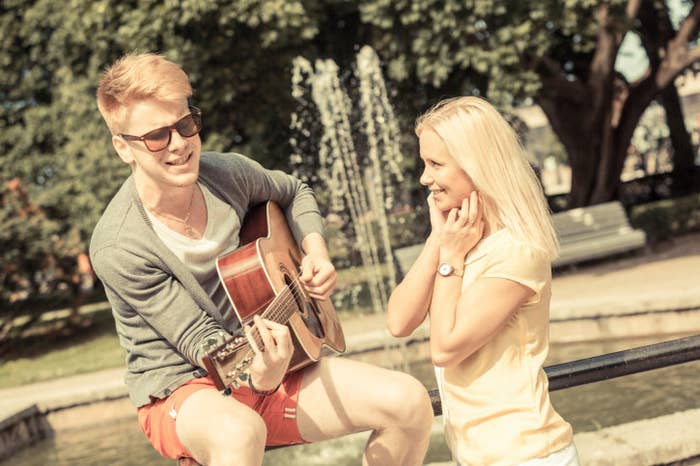 Musician Jonathan Katz has written 122 original love songs — each focusing on a different popular female name.
Or you can force your significant other to memorize it and sing it to you.
Katz, who plays in a band called Angelou, told BuzzFeed News that he got the idea for the project last fall and wrote all the songs in a few months.
Don't see your name? No worries. Katz said he is taking requests to expand the collection.
And for guys feeling left out, he said he has plans to also include male names as well.
"I would really like to collaborate with other musicians to really expand the collection and grow the project so it can reach as many people of as many genders and cultures as possible," he said.