This May Be The First Couple To Have An Official Wedding Hashtag
To say they created a monster doesn't really seem adequate.
For many couples, planning your wedding is a very exciting time. After all, many women and men have been waiting to plan this their whole lives!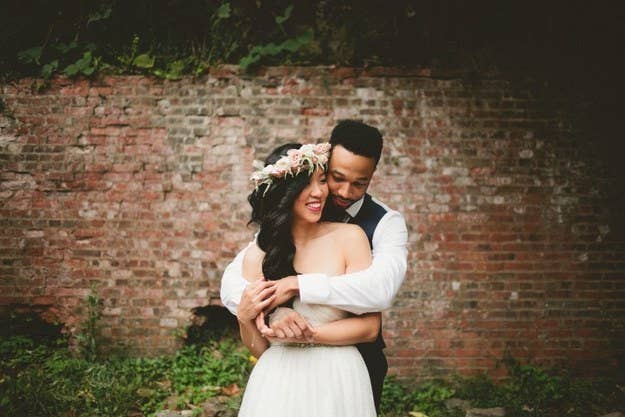 And ever since Pinterest has taken over, there is added pressure for everything to be perfect for the 'gram.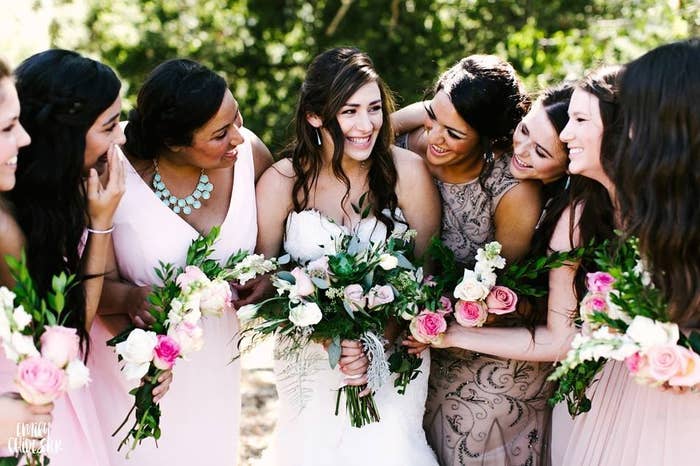 And that includes the perfect wedding hashtag.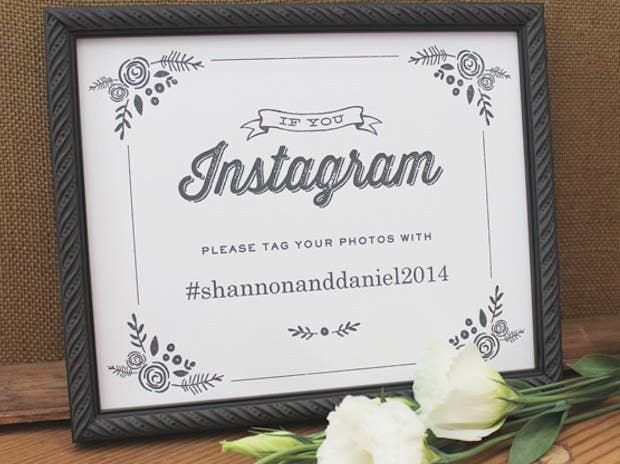 For some couples, picking a hashtag is a breeze! But for other couples, their names don't blend together that well. Or they just aren't that creative. And this can be stressful.

After putting an inquiry out on Twitter, BuzzFeed News received a tip from Adam Soclof, a former journalist who has a knack for "solving social media mysteries."
Meet Jon Bohlinger, a 29-year-old from Minnesota who was an early adopter of Twitter. Back in June 2008, he had the following exchange with his friend about his then-upcoming wedding.
Bohlinger told BuzzFeed News that hashtags were a new thing, and it "just seemed like the thing to do" to create one for his wedding.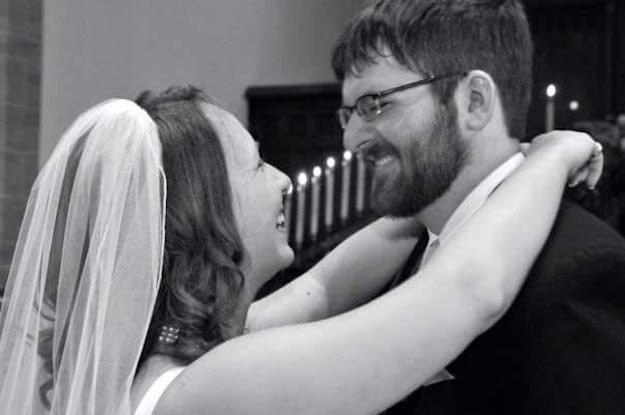 The Bohlingers seem to be the first couple to choose a wedding hashtag and ask guests to use it. But other people had similar ideas.
A few wedding guests around the same time also came up with hashtags while discussing the wedding on Twitter.
And by 2009, the trend really started to take off.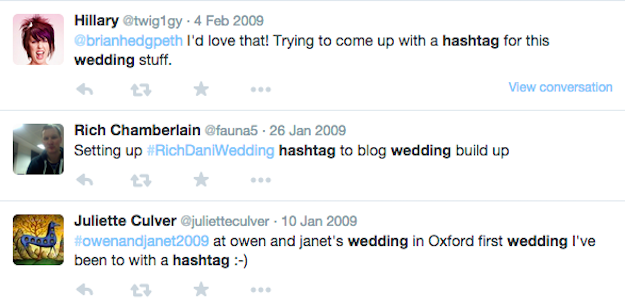 Bohlinger said he was pretty amused to learn his hashtag may have been the first.
"I am honored to have launched such a pervasive and strange phenomenon," he said. "If it's any consolation, I'm sorry for what I have wrought."
Bohlinger and his wife, Anna, have now been happily married for seven years, and have a daughter named Caroline.
He said his wedding was pretty fun, but it was only the beginning.
"Marrying Anna was just the best thing I could have done with my life," he said.
Author's note: Of course, my searches may have been inadequate, or some tweets may have been private. It is possible someone else had a wedding hashtag before the Bohlingers. If you think you are a contender for the earliest, email me (with evidence) at stephanie.mcneal@buzzfeed.com.