An enormous rabbit that is already the size of a small dog is looking for a home — with an extra-large hutch.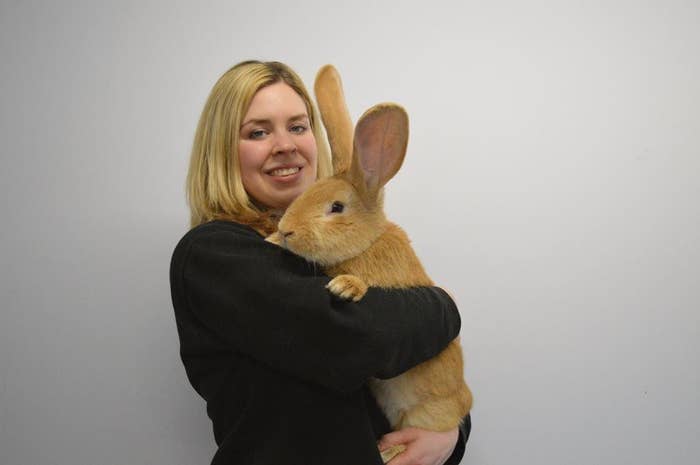 Atlas, a 7-month-old continental giant rabbit, is currently under the care of the Scottish SPCA, the organization said in a press release.
The gentle giant is already the size of a Westie, a type of terrier, and still has some growing to do, manager Anna O'Donnell said.
"He is a very friendly rabbit who loves attention and getting cuddles," she said. "Atlas is also an inquisitive boy who makes everyone laugh with his mischievous character."
The group took custody of Atlas after his owner became unable to care for him.
The group says that the rabbit's new owners will need to be able to accommodate his unique needs and have "plenty of space."
"Atlas needs an owner with the knowledge to properly care for him, so ideally someone who has kept a continental giant before," O'Donnell said.
Continental giants can grow to be the size of a small to medium-size dog. Another rabbit of the same breed, named Darius, made the news last year for weighing nearly 50 pounds.
Here's hoping he finds a home with a big backyard soon!