This is Zoe and Amanda Jette Knox, married mothers of three from Ottawa, Canada.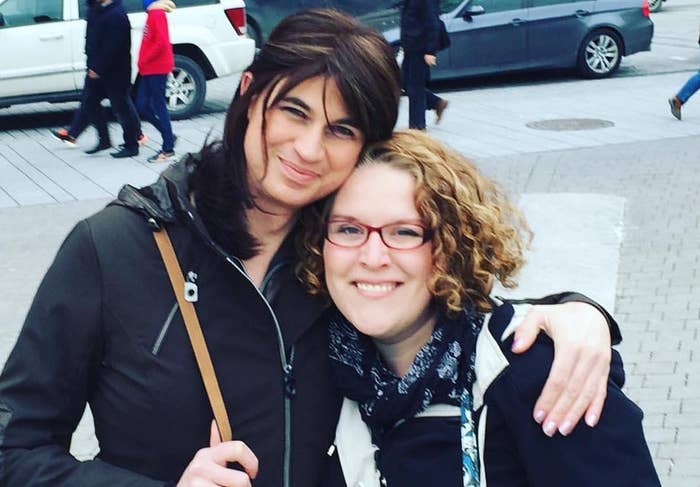 The couple have been together for 22 years, Amanda told BuzzFeed News, and are parents to Aerik, 19, Alexis, 13, and Jackson, 9.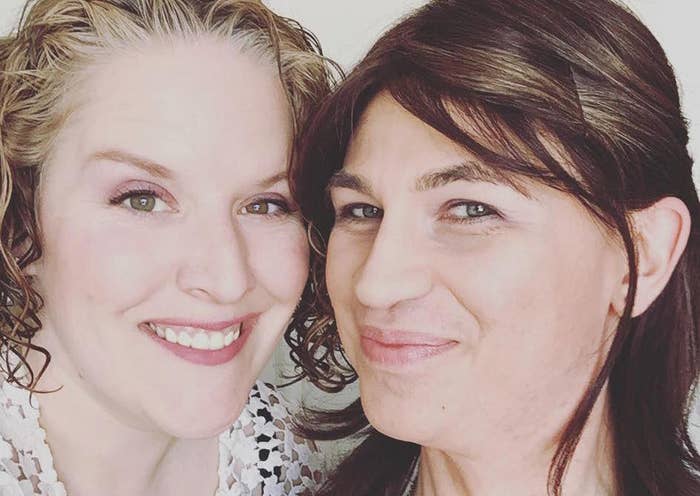 Two years ago, their daughter Alexis came out to them as transgender. The then-11-year-old told her parents in an email that "she was a girl trapped in a boy's body," Amanda said.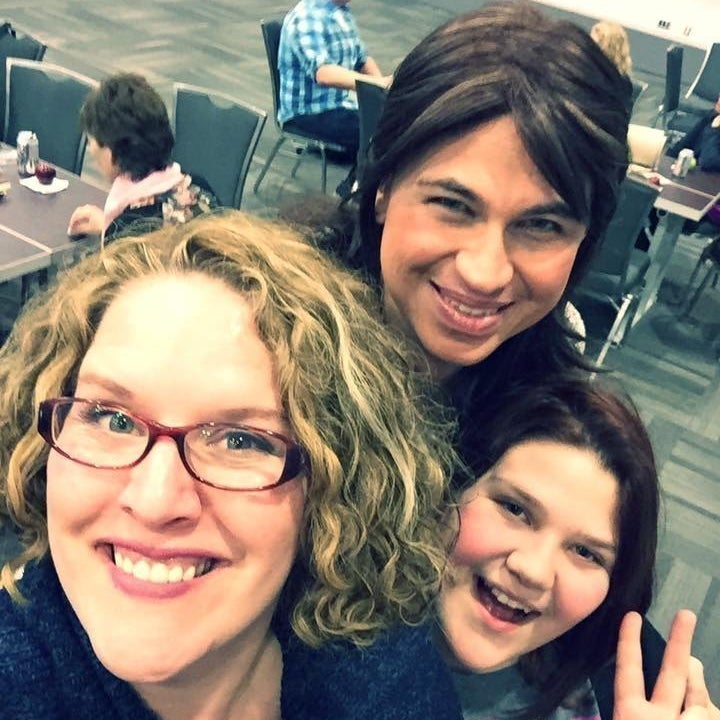 "She had always been anxious, depressed, and withdrawn," Amanda said of her daughter. "We had done everything we could think of to help her and figure out what was going on with her, to no avail."
When Alexis came out, her mothers immediately stood by her.
"[It] was the call for help we needed to finally be able to support her in the way she needed us to," Amanda said.
But Amanda said she didn't realize at the time that her wife knew what their daughter was going through. Zoe Knox was also transgender, but couldn't vocalize it.
"Watching Alexis blossom into the girl she was always meant to be made it impossible to keep living the way I had been living," Zoe Knox told BuzzFeed News.
Zoe Knox came out to her wife in July 2015. She has since been slowly coming out to their friends and family, but hadn't yet come out at work.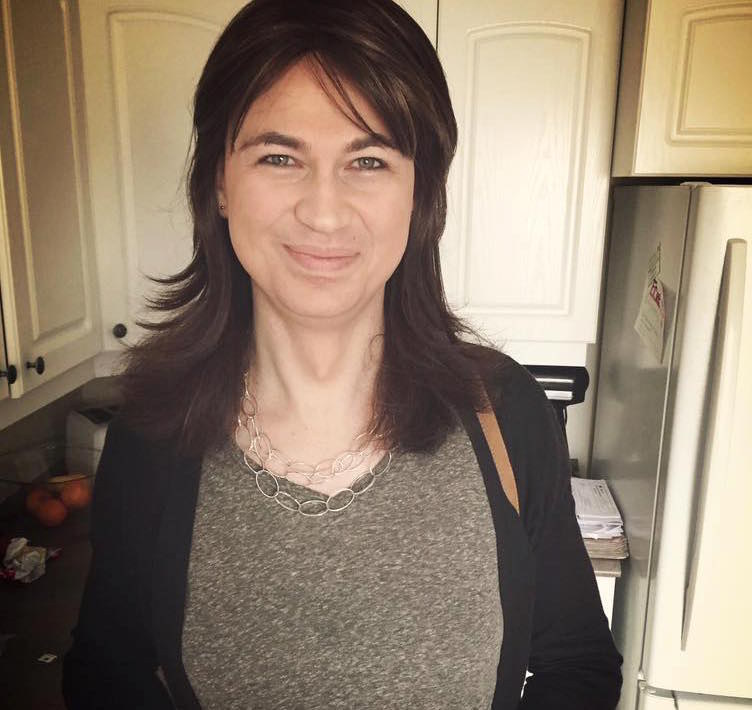 "Once she had taken some of the steps she felt she needed to take — including living as her true self while at home and in the community for a while, as well as getting her name and gender marker changed on all her ID — she was ready to come out at work," Amanda said.
Zoe said she was very nervous to come out to her co-workers, as she works in a predominately male environment. But, at the end of March she emailed everyone, told them what was happening, and said she would be taking a week off to work from home.
"Writing that email was probably the scariest thing I've ever done," she said. "After a clicked send, I thought, That's it. There's no going back, and I had no idea what the response would be."
The response was immediately positive, she said, and she got more than 70 emails of support from her co-workers.
"That was the start of something incredible," she said.
But the real surprise was yet to come. When Zoe Knox returned to work the Monday after Easter, she found her co-workers had decorated her cubicle.
They left her inspirational notes...
Made her a brand-new name plate...
And framed a beautiful inspirational quote.
After she got her surprises, the co-workers revealed that a meeting that had been put on her calendar was actually a party for her, with cupcakes and coffee.
Amanda shared the story on her blog, writing she had been prepared to step in if her wife had gotten a negative reaction to her news.
"I did go into my wife's office that day. But instead of having my advocacy pants on, I had my hugging arms ready and some mascara in my purse in case I cried it off while thanking everyone," she said.
Since sharing the story, the family have gotten many comments and heard from many people that the story had inspired them.
Zoe said she tends to be a private person, but she is happy that sharing her experience is helping so many other people.
"I'm just really happy to see that it seems to be inspiring a lot of people," she said.
Amanda said that the family hopes that by sharing their story, they can provide a positive example of what it is like to be transgender.
"There are many people in the world who support and celebrate those who are brave enough to live authentically," she said. "We hope to show people there's another way to deal with the transgender community besides hate and bigotry."