A cheer squad from Texas is taking over Facebook with a video of a routine they performed to honor the anniversary of 9/11.
Crystalynn Petoskey, a student at Lumberton High School in Texas, uploaded a video of the routine to her Facebook page on Friday, the 14th anniversary of the attacks.
The cheerleaders started their routine with a dance to "God Bless the U.S.A."
They then cheered and tumbled to audio of reports from the day the towers fell, including some of the comments then-President George W. Bush made after the attacks.
And they ended the routine by holding up an American flag and spelling out "U.S.A."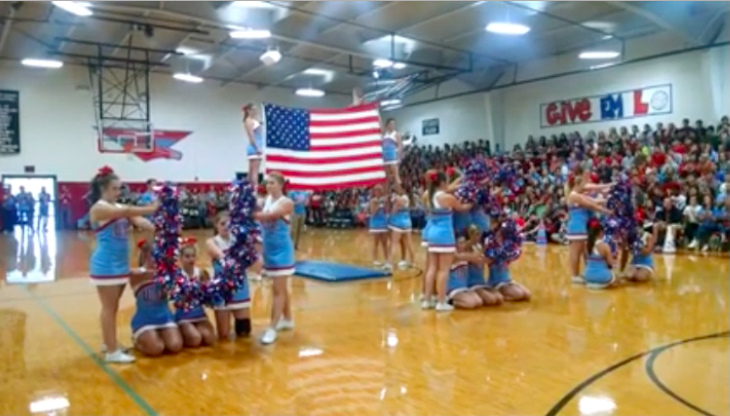 One of the cheerleaders wrote on Twitter that the squad did the routine as an "appreciation and acknowledgement" of the victims.
The response to the video was mainly positive.
One woman wrote it was the best thing she had ever watched.
Another wrote the routine left her "speechless."
But some people said it was distasteful for the cheerleaders to do backflips to audio from 9/11.
One person called it "happy horrible."
And another said it was "tasteless."
The squad's coach Lauren Sheffield told BuzzFeed News the squad has done a 9/11 tribute routine every year since 2002, and she performed the routine when she was on the squad as a student.