There's A Place In Las Vegas That Serves $47 Tacos
Spoiler: Caviar is involved.
Almost everyone can agree that tacos are amazing.
"Rose. Rabbit. Lie." is a supper club in Las Vegas that specializes in revamped classic dishes, including tacos.
One of those dishes is the Caviar Taco, made with one of the rarest and most expensive types of caviar.
The caviar is placed in a shell made of baked potato, along with Japanese yellowtail and mixed spices.
The taco is so small it can be eaten in one delicious bite.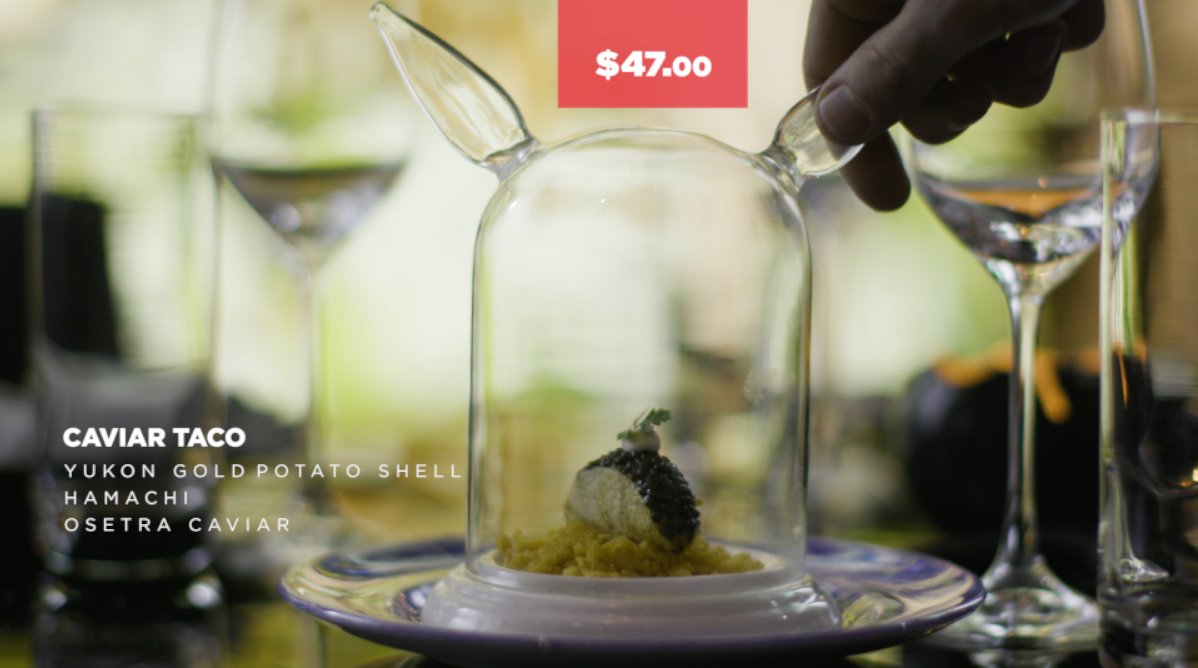 Would you eat a Caviar Taco? Watch the latest episode of BuzzFeed's "Worth It" to find out just how good this taco is.
Oops. Something went wrong. Please try again later
Looks like we are having a problem on the server.
Would you pay $47 for a taco?
Nope, too rich for my blood.