Squidward would use his "handsome" photo for his Tinder page, but then would freak out when he matches with Squilliam Fancyson.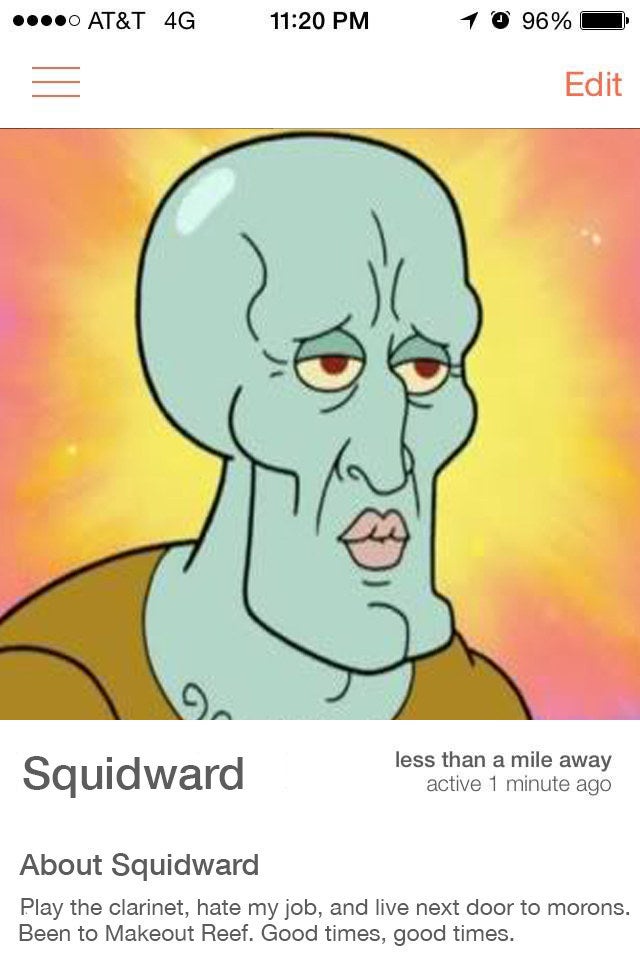 SpongeBob would take to Facebook to remind the world he's been Employee of the Month 26 times in a row. Oh, and talk about karate.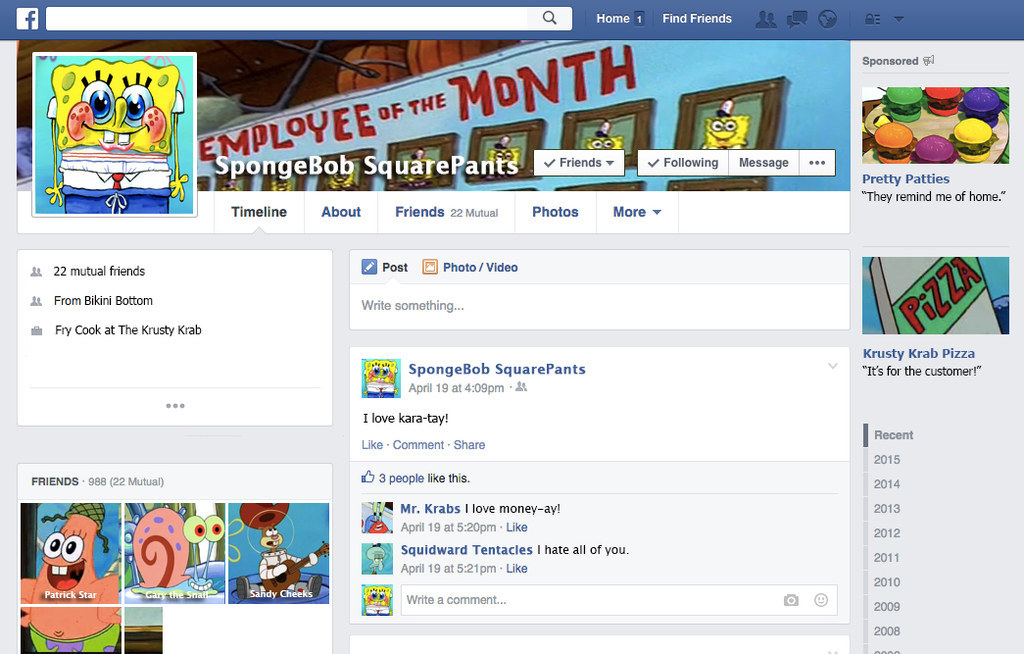 After leaving the Chum Bucket, Plankton would join LinkedIn to promote his quest for world domination.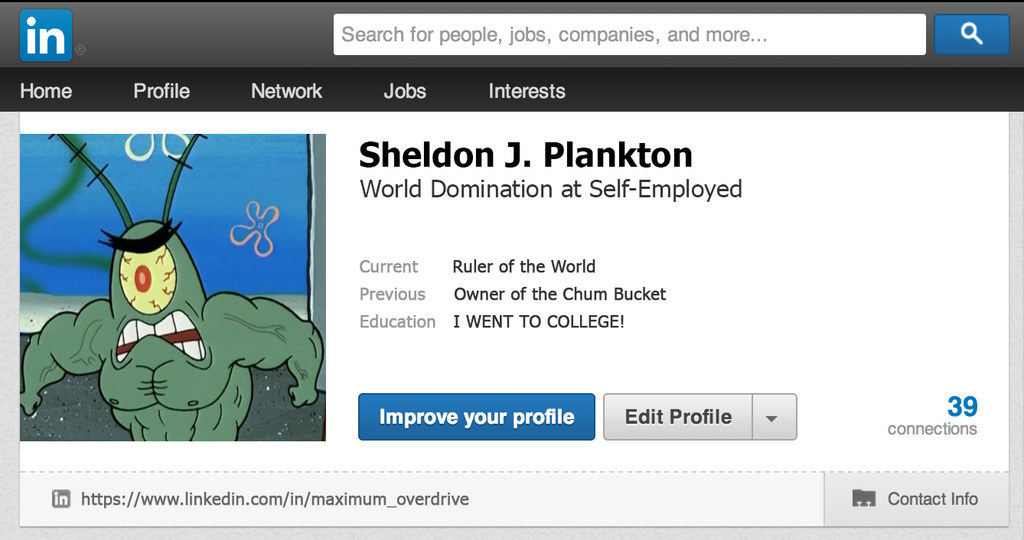 Mr. Krabs would be a Snapchat king, only snapping the important things in life.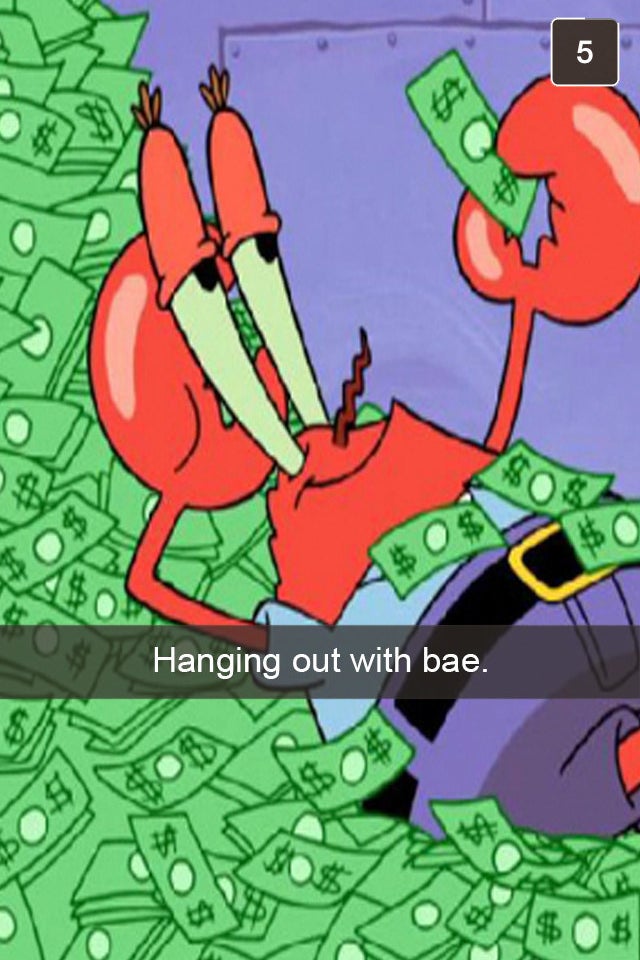 Sandy's Instagram account would be filled with really weird Throwback Thursday pictures.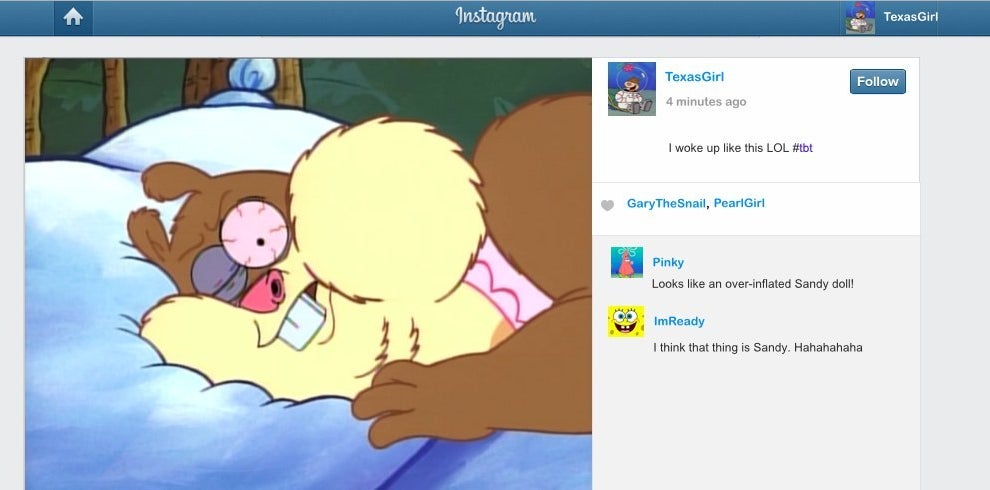 While Gary's Instagram account gives us an insight into his personal life.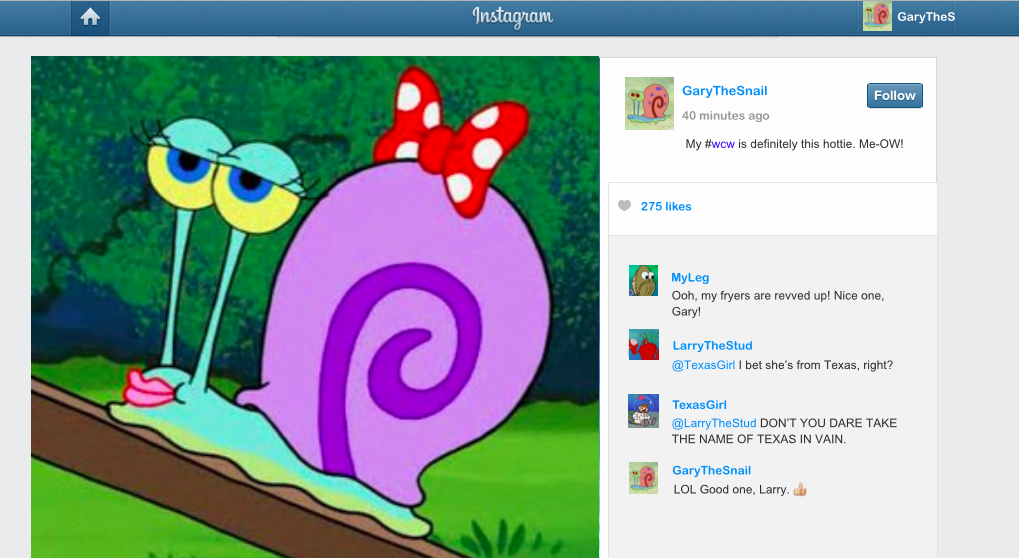 Patrick would take to Twitter to discuss some pretty serious topics.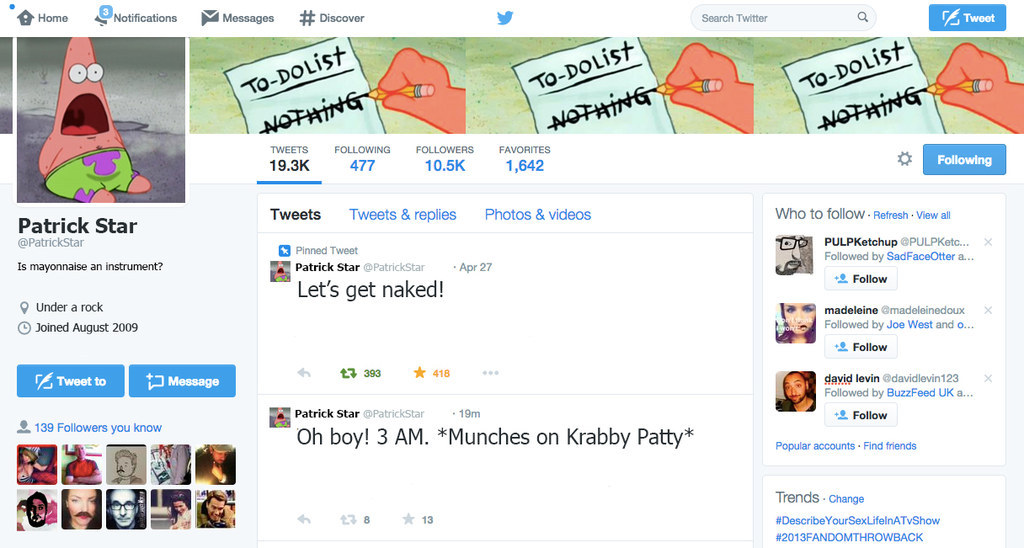 And, Fred the Fish would proudly film his "MY LEG" mishaps, sending the tapes to Bikini Bottom's Funniest Home Videos.