To talk about her latest film Sultan, Anushka Sharma sat down for a chat with Anupama Chopra.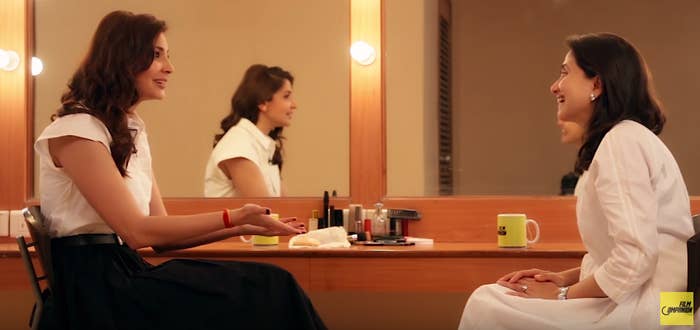 When asked about Salman Khan's "raped woman" comment, Sharma pointed out the positive implications of the outrage it sparked.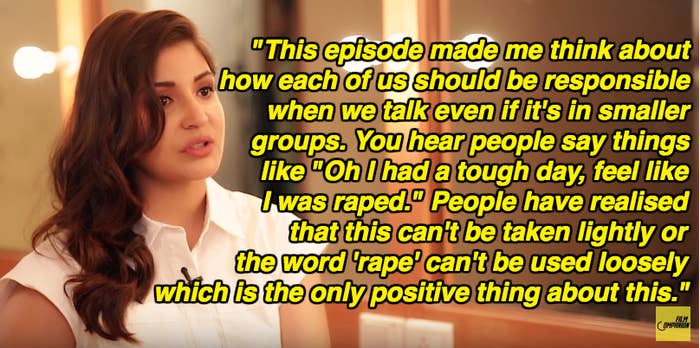 When asked about whether she would have advised him to apologise for the comment, Sharma said that it was not her place to say anything to Khan as they only had "limited interaction".

"Salman is intimidating and he is not someone who would go out of his way to make you feel comfortable. He's going to be himself and he'll just do his thing. And I'm very shy as a person so I can't bridge that gap either."
She was also asked to respond to the criticism that Aarfa (her character in the movie) is regressive.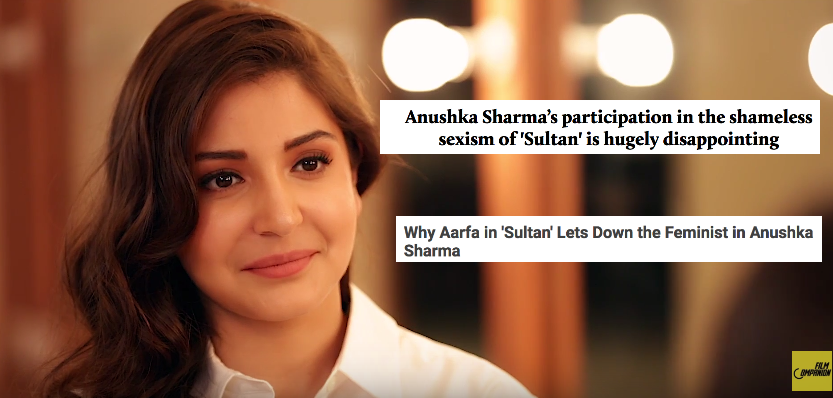 This is what FirstPost's review of the film said about Sharma's character:

"Aarfa, a girl who has spent blood, sweat, tears and years chasing her Olympic medal dream, takes one look at an overjoyed Sultan exulting after the news of her pregnancy, before she says to her distraught father, 'What greater medal could I get than this.' That's it. Years of ambition, thrown away in the most depressingly regressive way possible."
Sharma disagreed with the criticism: