This Dog Fooled Varun Dhawan And John Abraham Into Believing That He's Doing Push-Ups With 'Em
Not just a good boy.
Guys, meet Maximus, a.k.a. the most important actor in Varun Dhawan and John Abraham-starrer Dishoom.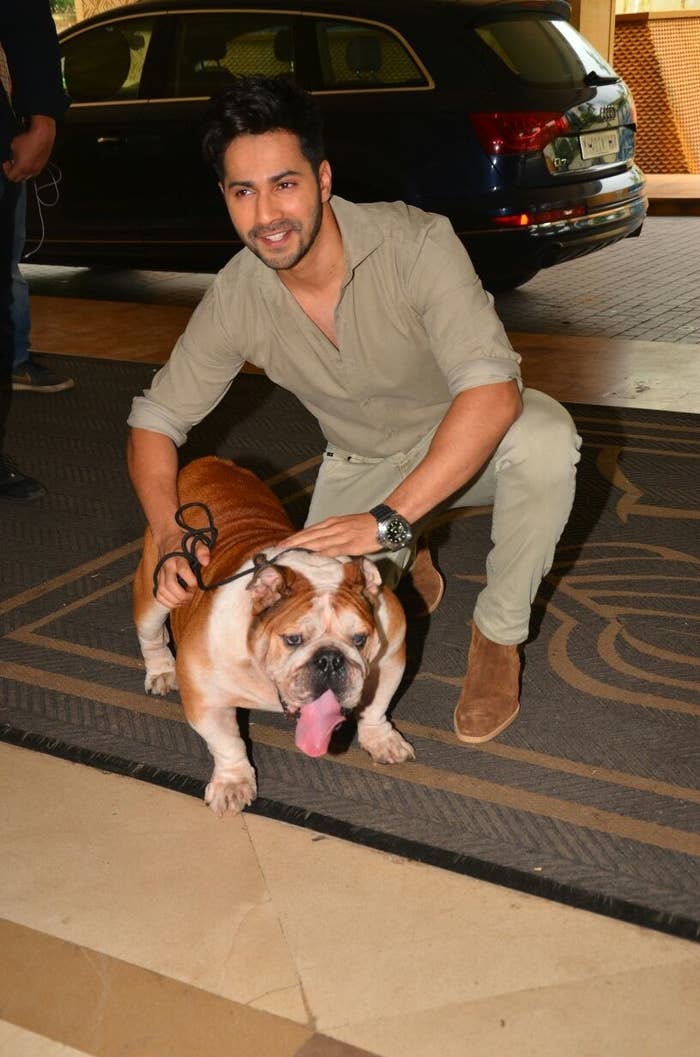 Look at his baller-ass movie poster. He is a superstar.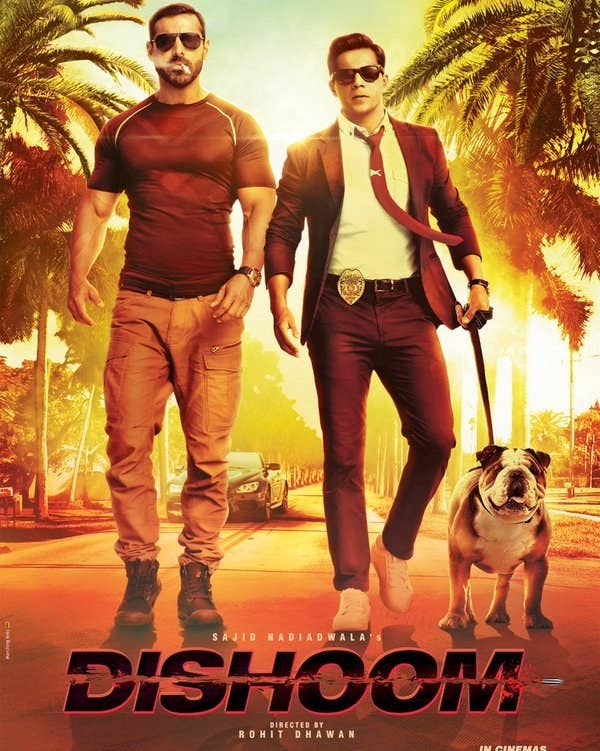 Being one of the most essential cast members, Maximus attended the press conference to celebrate the movie's success.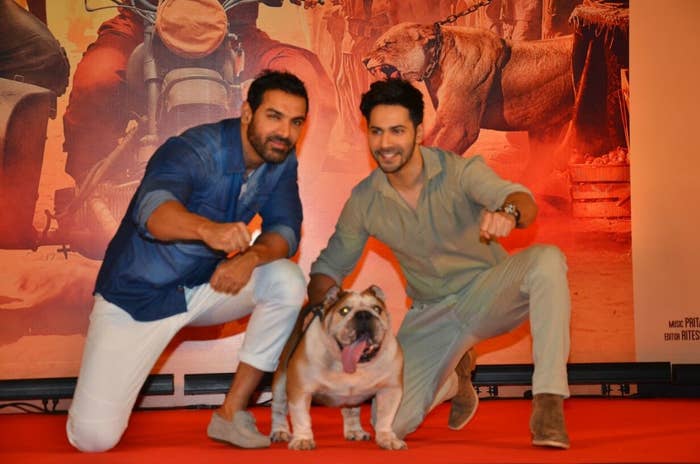 At this point I should inform you that apart from being a part-time actor and a full-time good boy, Maximus is also a scheming con-artist.
That's the face of a conniving doggo.
Look closely at this photo of Dhawan and Abraham doing push-ups next to Maximus.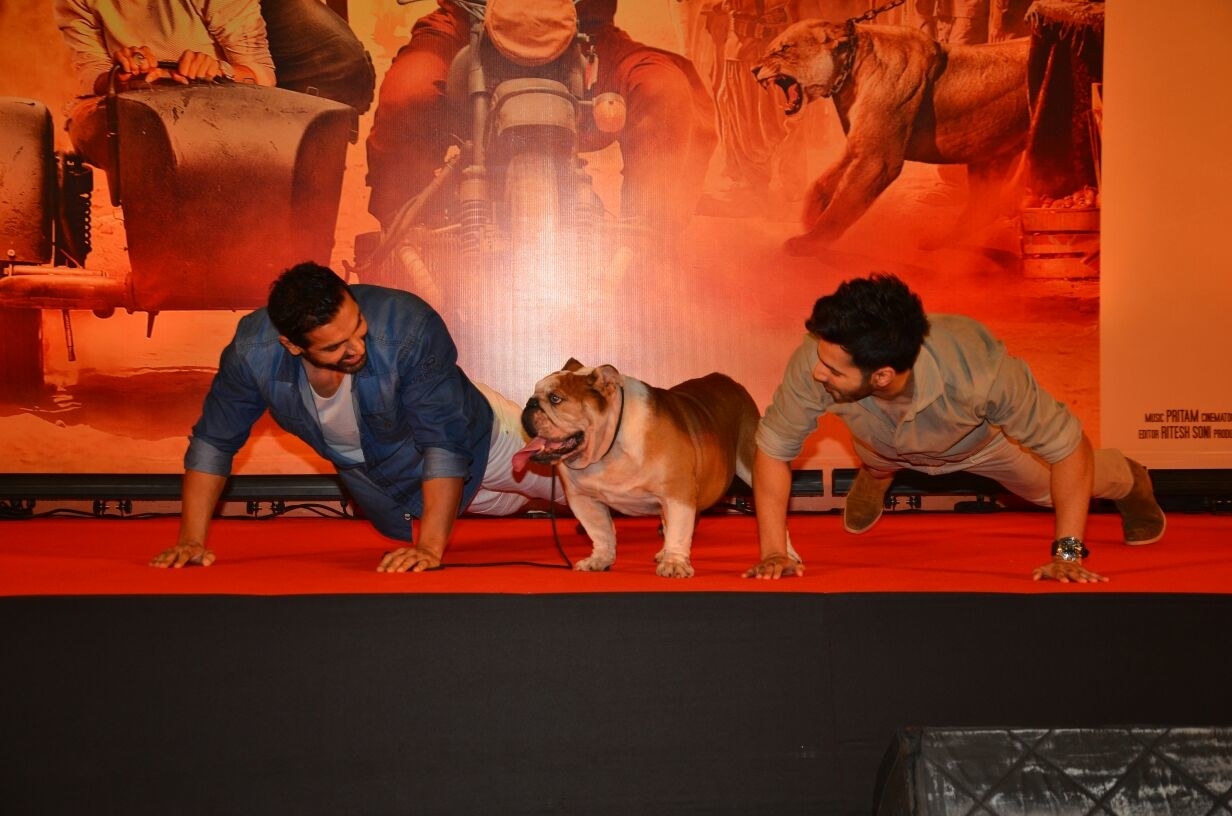 Looks like they are all having a good time, staying healthy, working on their arm strength, right? WRONG.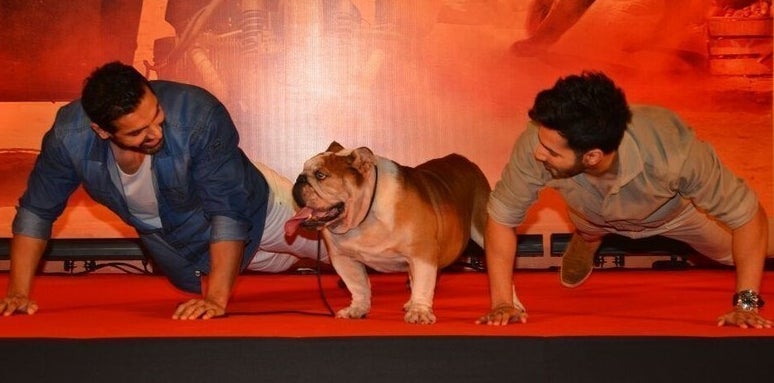 This deceitful dog has simply fooled two A-list actors into believing that he is actually putting any effort into doing any real push-ups.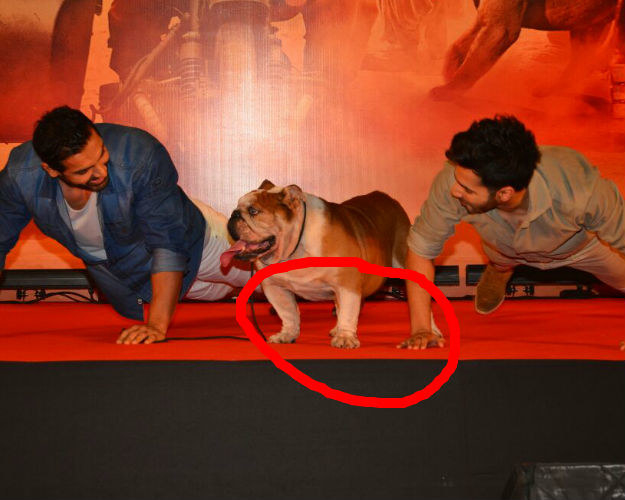 But also, nicely done you cheeky trickster.