Ranveer Singh went sky diving in Europe and understandably lost all his shit mid-air, as he hurtled towards the ground.
There was a brief moment of panic as Singh probably saw his entire life flash in front of his eyes.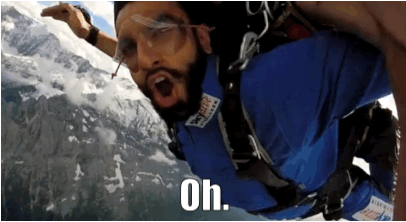 And as the parachute went up, he gaped at all things bright and beautiful, finally realising that he wasn't falling but flying.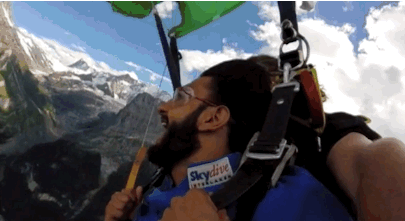 And his tandem instructor had to remind him that he survived.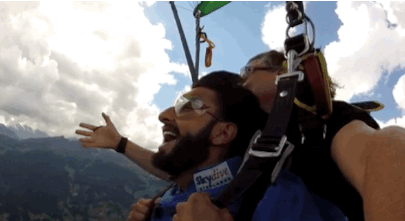 You did good, bb.