Ranbir Kapoor Ran After Natalie Portman And Quentin Tarantino Like An Absolute Mad Fan
While Portman told him to "Get lost" and Tarantino just walked away.
In a recent interview with Rajeev Masand, Ranbir Kapoor recounted some of the brushes he's had with Hollywood celebrities like Natalie Portman, Jake Gyllenhaal and Quentin Tarantino. And almost none of those chance meetings have been favourable for Kapoor.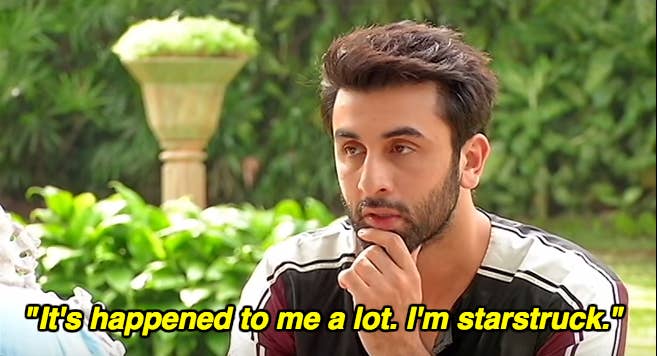 And his attempt to get a picture with Tarantino in front of his film crew turned out to be quite embarrassing for him.

"Quentin was promoting The Hateful Eight and we were shooting for Ae Dil Hai Mushkil in London. I was shooting in like a basement and he was in the building above. So I told Karan (Johar), "Listen, I have to meet him" and I went running up. Not that I would have told him that I'm an actor from India. I just wanted to meet him, click a picture and take his autograph. So I went to the building and waited near his car for almost a half hour. He comes out and from far I'm saying "Quentin! Quentin". He walks, looks at me, waves and sits in his car. So when the door opens I'm like, "Sir, Picture! Picture!" My film crew has all of this on video, I got teased for the entire week."
And like a real optimistic fan, Kapoor has promised to never give up.