Kangana Ranaut and Saif Ali Khan were tonight's guests on Koffee With Karan.
Here are the funniest moments from the show:
1.
When Kangana set the tone, early in the episode, of straight up confrontational realness.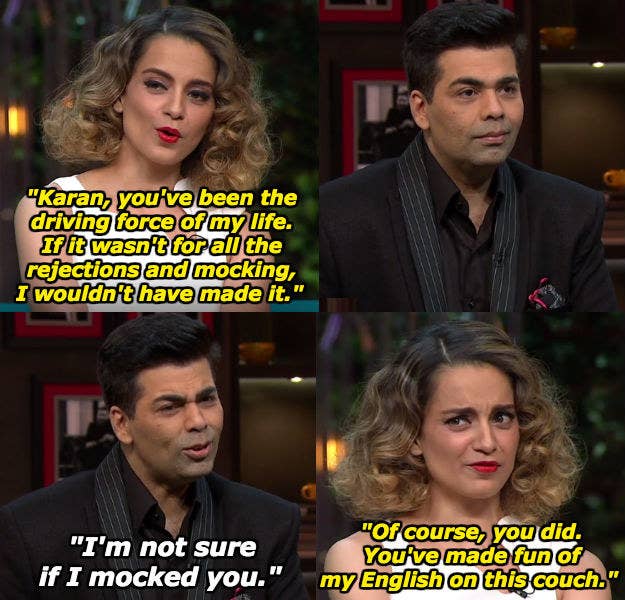 2.
When Saif tried to start a fight between Alia and Kangana for no damn reason.
3.
When Kangana had ALL the receipts demonstrating how Karan is a shit-stirrer.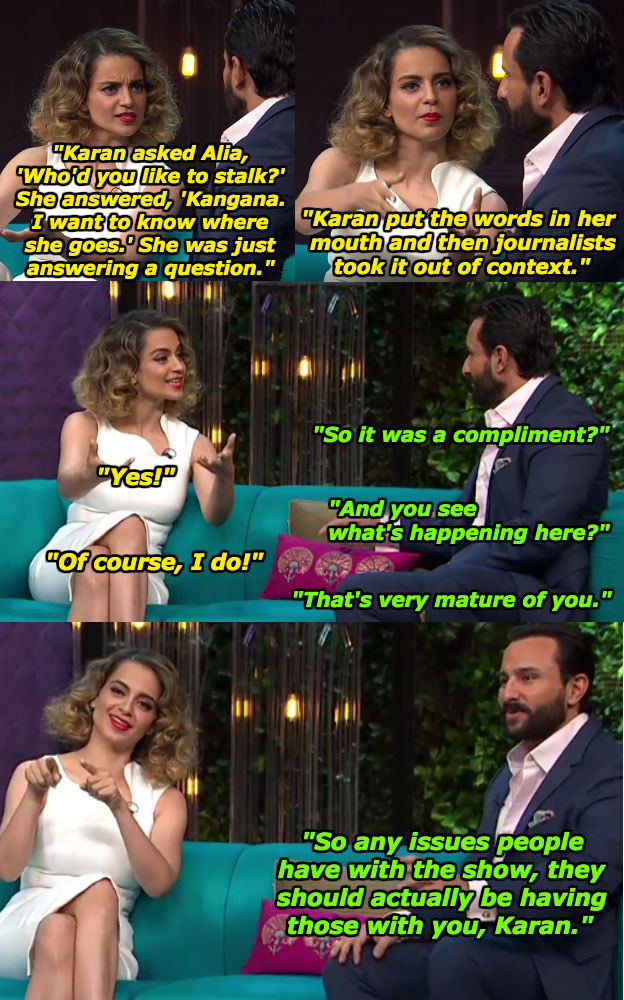 4.
When Karan and Saif compared notes on the Bollywood gossip nexus run by Kareena Kapoor Khan and Ranbir Kapoor.
5.
When Saif realised that he'd made a huge mistake.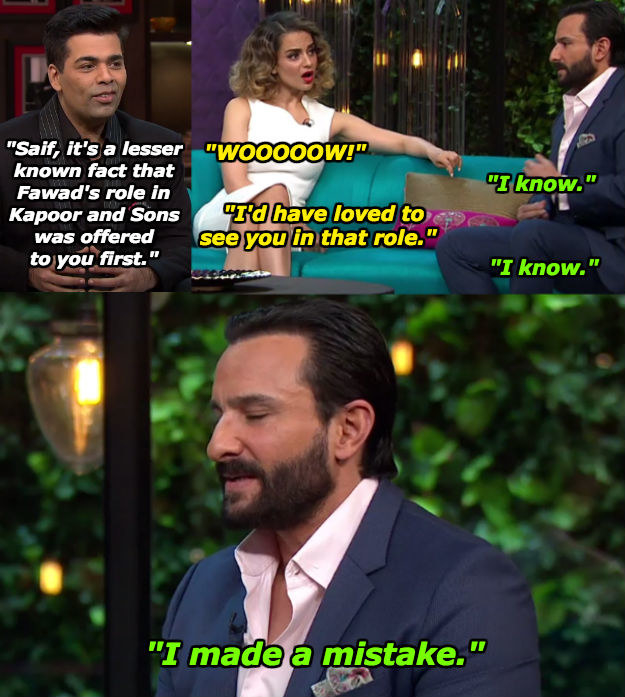 6.
When Kangana ~really~ regretted some life choices.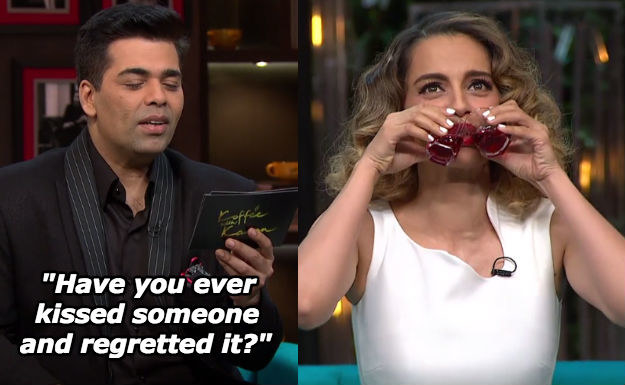 7.
When Kangana couldn't wrap her head around Dangal's ridiculous box office figures.
8.
When Kangana resumed the realness.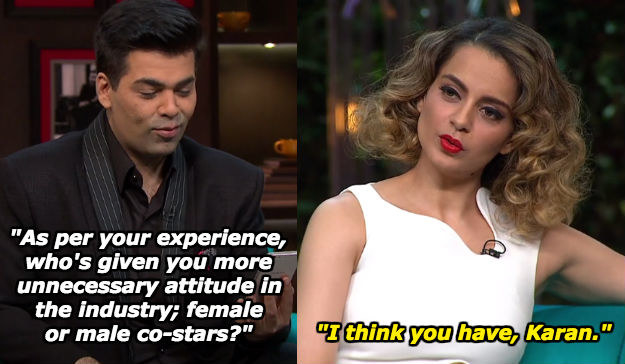 9.
And nope, she did not hold back at ALL.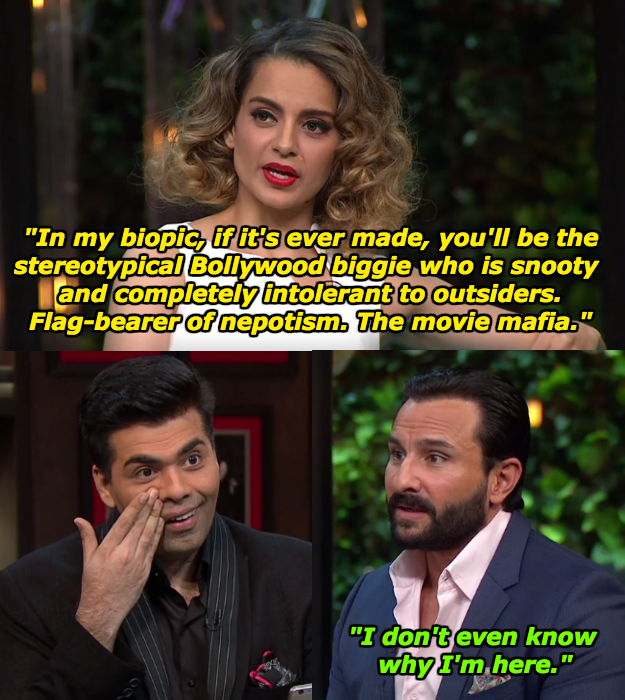 10.
Seriously. She dropped truth bomb after truth bomb...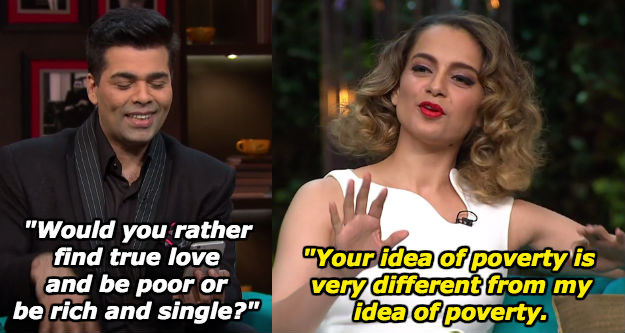 11.
Leaving Karan buried in rubble.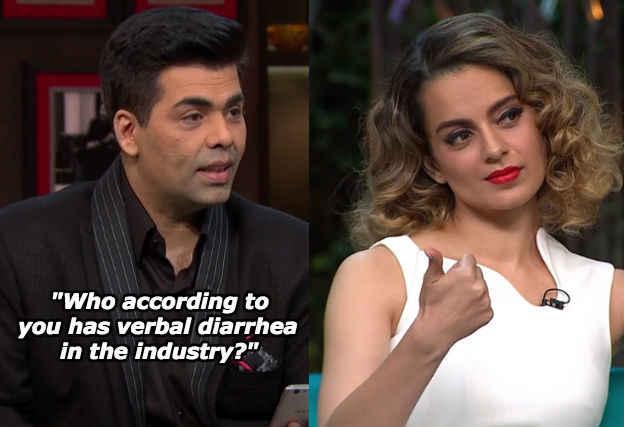 12.
When Saif explained the meaning of skinny-dipping.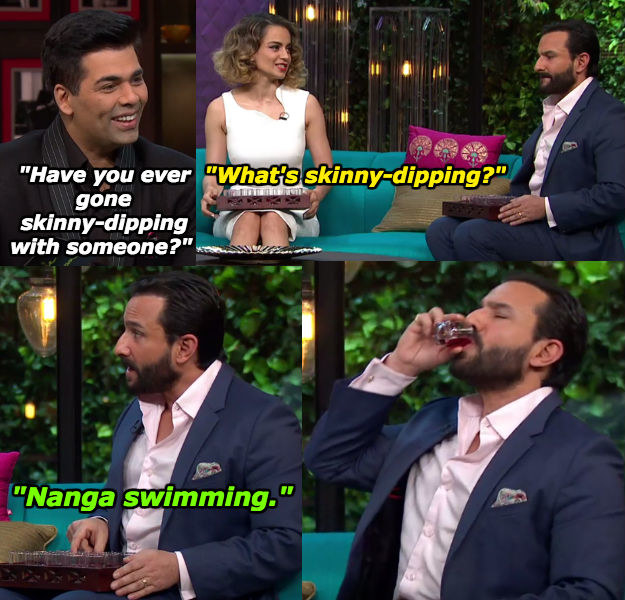 13.
When Saif couldn't lie about his priorities.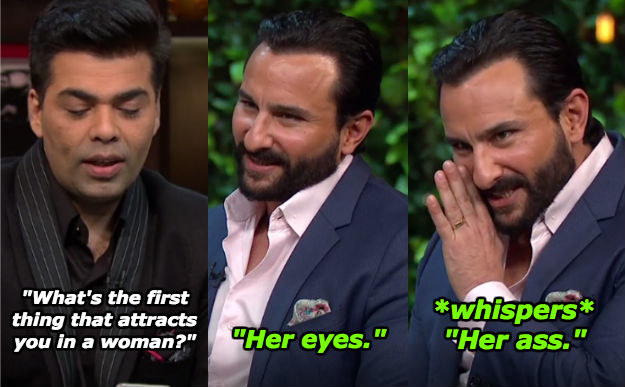 14.
When Karan prevented him for being accidentally sexist.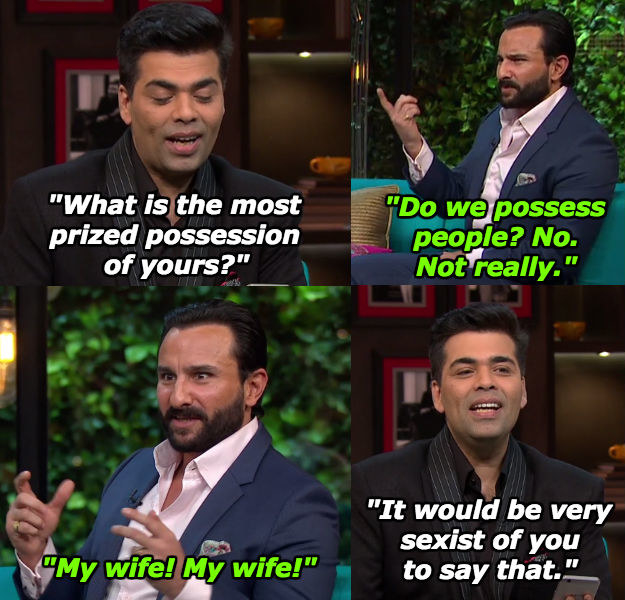 15.
When Saif expected to get a free hamper.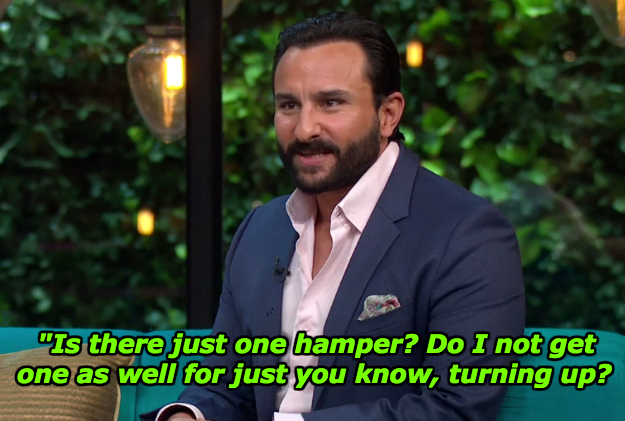 16.
When Saif preferred being boring over Kangana's possible wrath.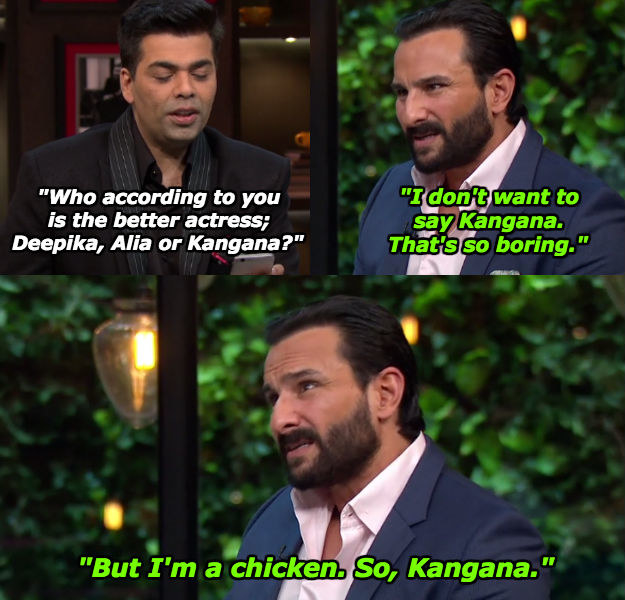 17.
When he was mildly scandalized.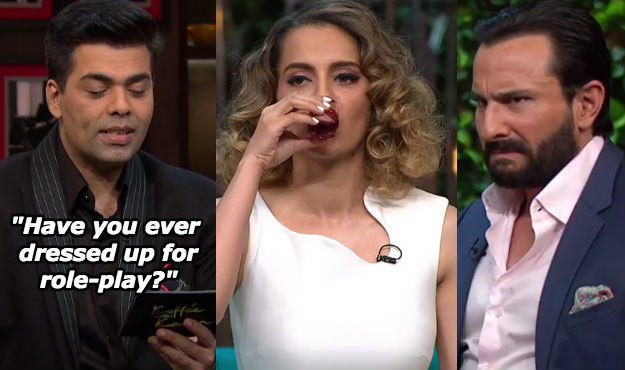 18.
And when he was the chillest about working with his wife's ex.