1.
When Parineeti Chopra was a ruthless BFF to Aditya Roy Kapur.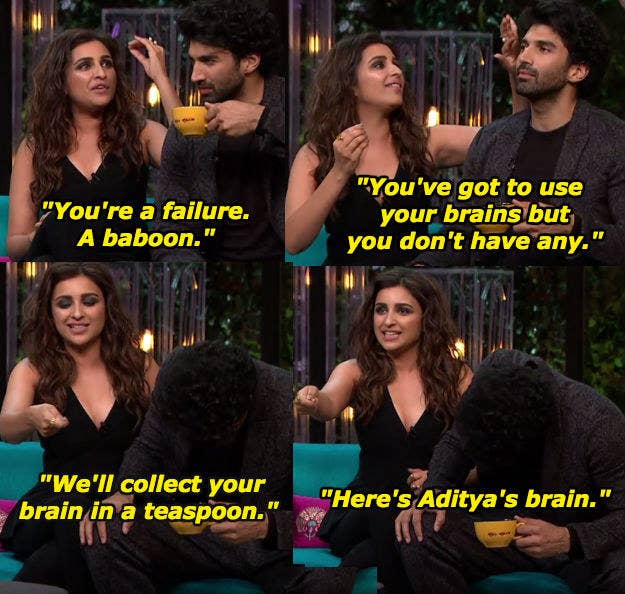 2.
When Mira Rajput couldn't keep a secret.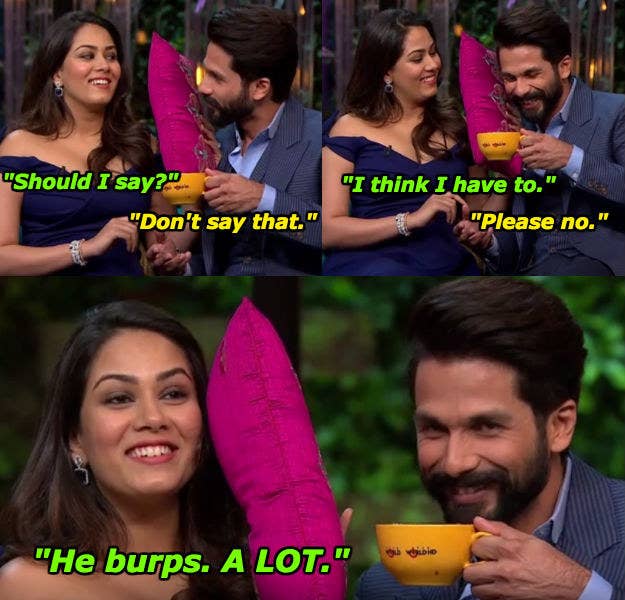 3.
When Kareena Kapoor Khan had no bandwidth for diplomacy.
4.
When Jacqueline Fernandez felt let down.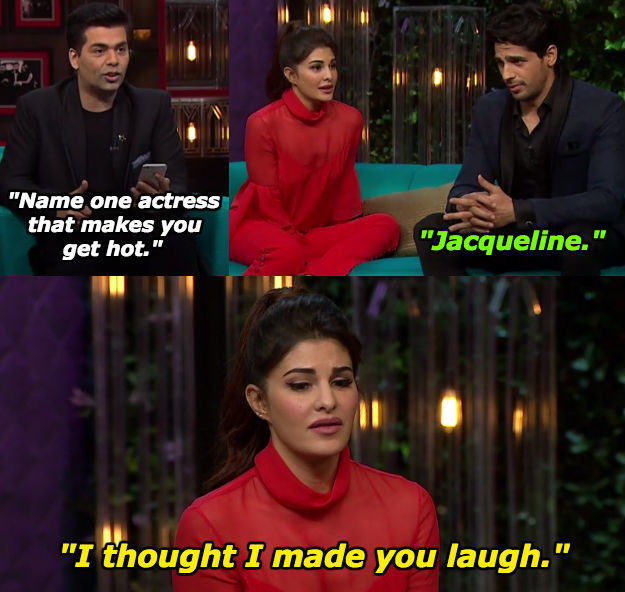 5.
When Akshay Kumar learnt new things about the history of his relationship with Twinkle Khanna.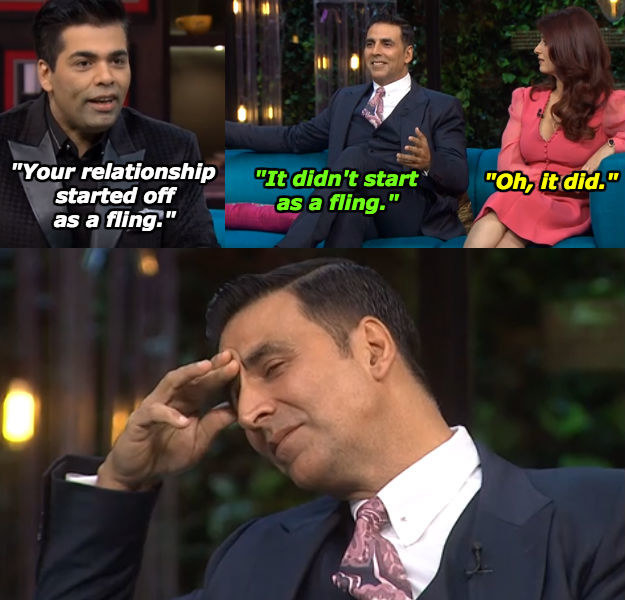 6.
When Ranveer Singh gently escorted Ranbir Kapoor off his high horse.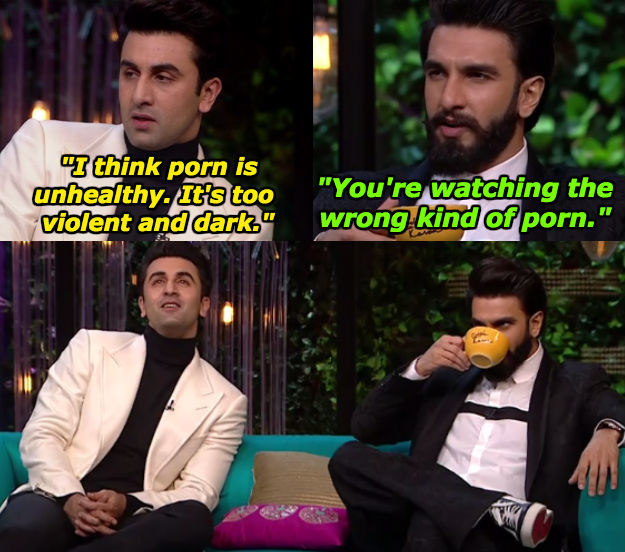 7.
When Arjun Kapoor became petty max post his koffee hamper win.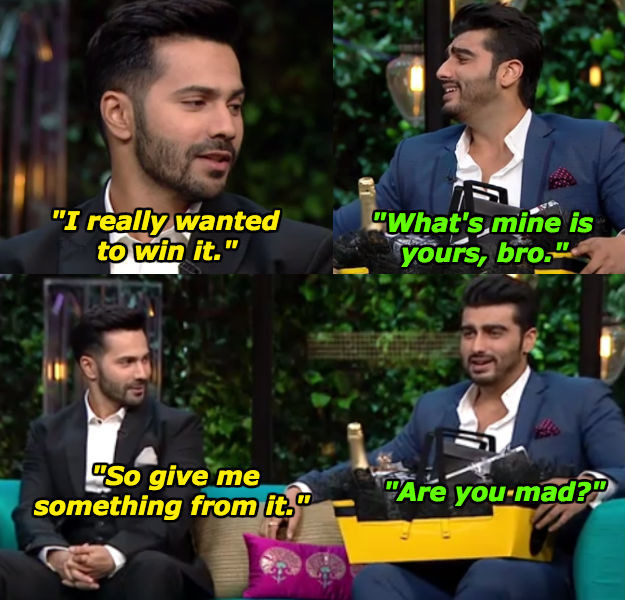 8.
When Karan Johar disclosed a dirty little secret.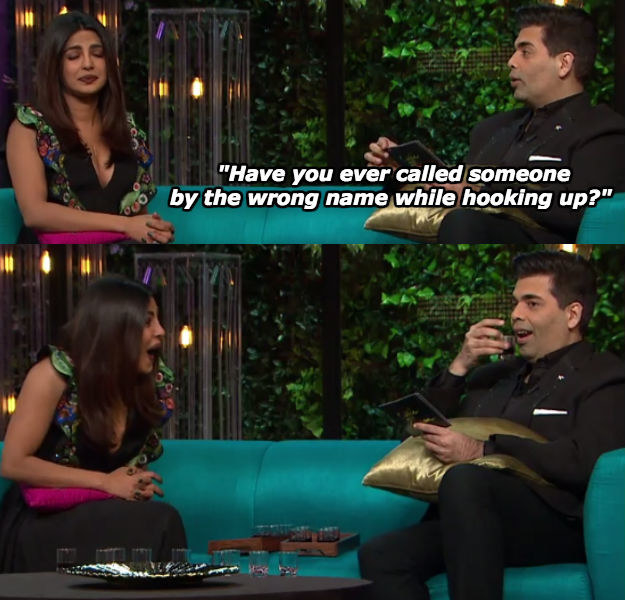 9.
And when Jacqueline felt let down, again.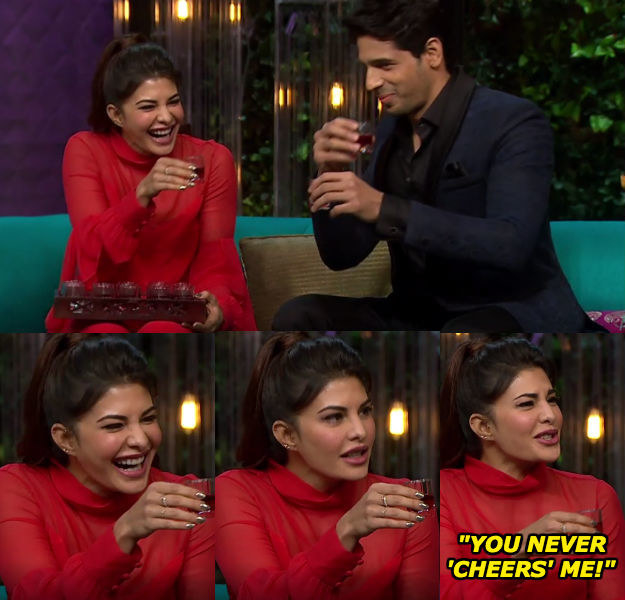 10.
When Karan felt really single in Shahid and Mira's company.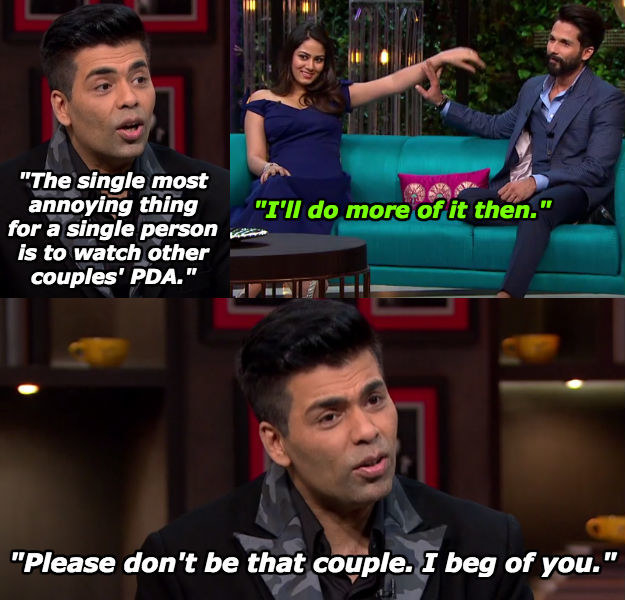 11.
When Anushka Sharma prevented Karan from talking.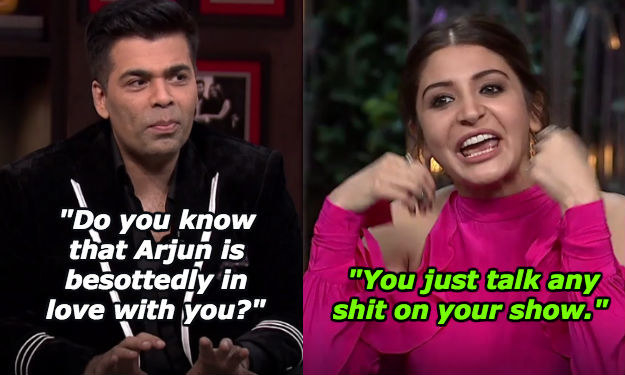 12.
And when she and Katrina Kaif vehemently protested Arjun Kapoor's return.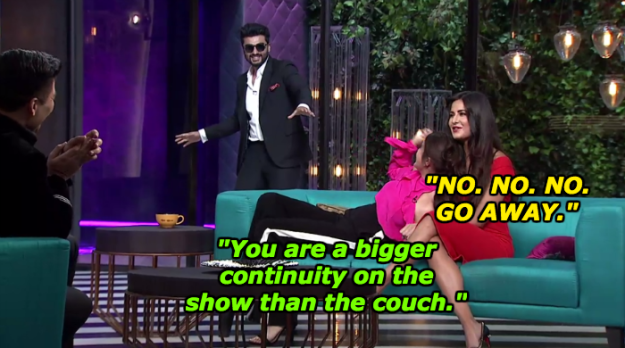 13.
When Karan got unexpectedly real with Salman Khan's brothers.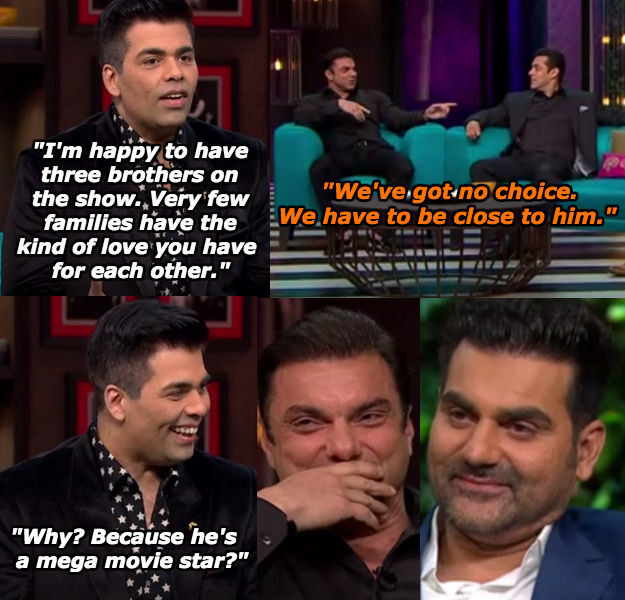 14.
When Aamir Khan was peak dad.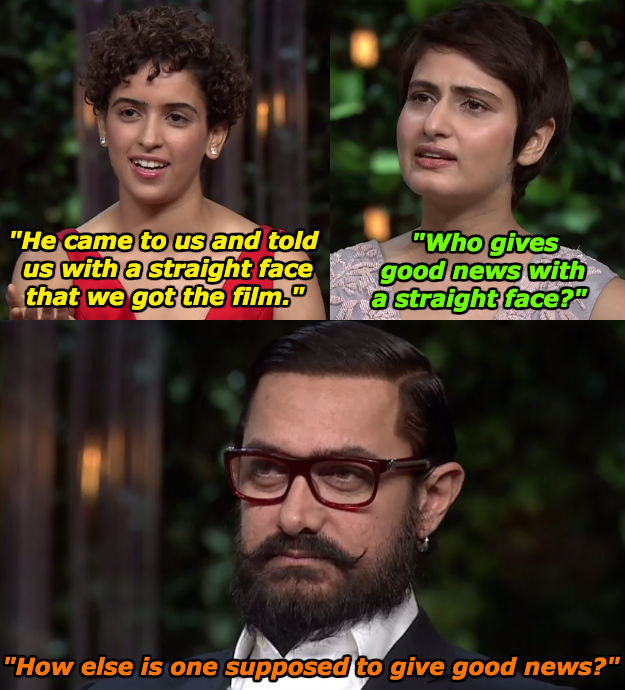 15.
When Kareena refused to be put in a spot for her past and present relationships.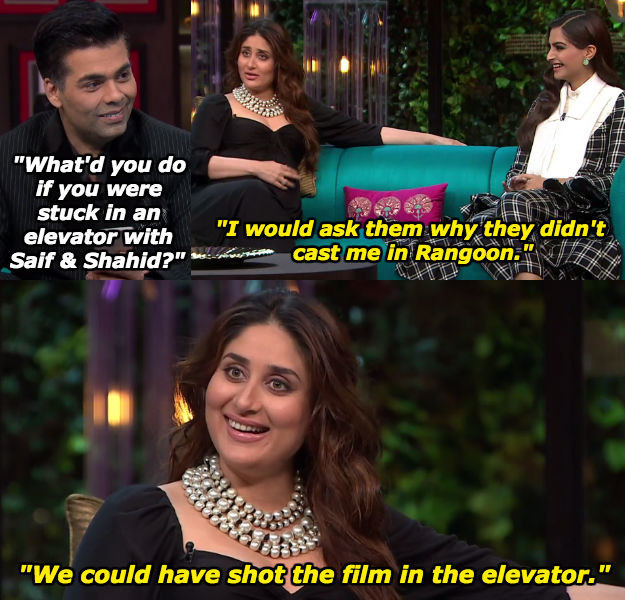 16.
When Priyanka Chopra's strategy to gtfo of conversations with men she isn't interested in, was inspiring.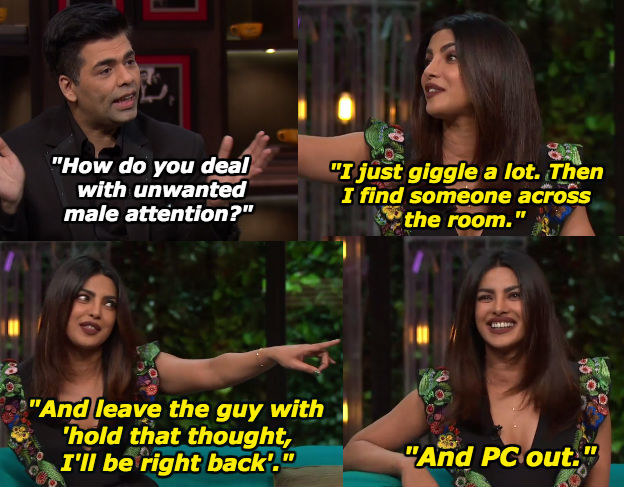 17.
When Parineeti had her issues with Aditya.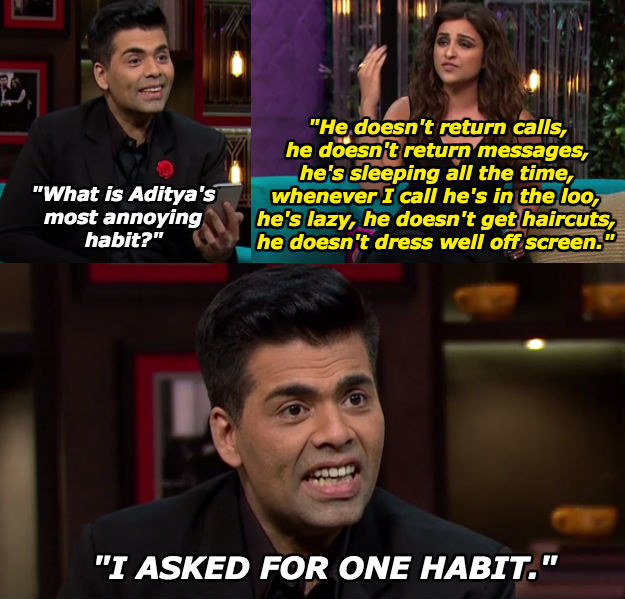 18.
And when Shah Rukh Khan recited a nursery rhyme like Arnab Goswami.