Udta Punjab actor Diljit Dosanjh sat down with Anupama Chopra to discuss movies, music and stardom.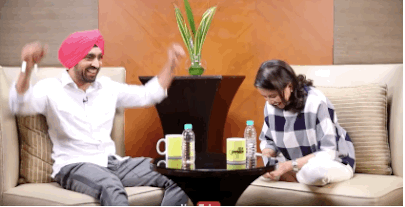 But for some strange reason the conversation kept veering to how Dosanjh really wants a pair of Adidas Yeezy Boost 350s.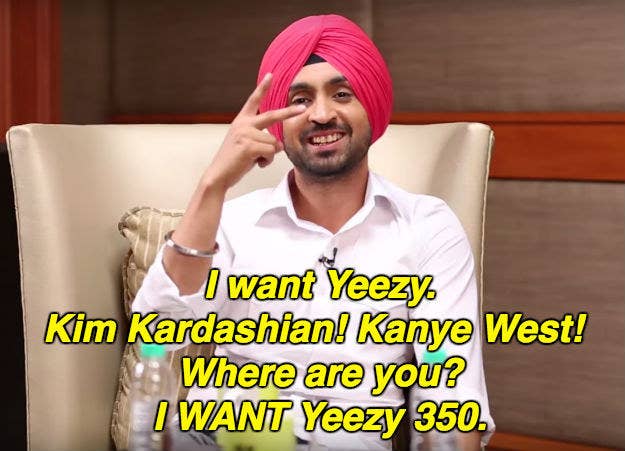 For the uninitiated, last year hip-hop star Kanye West collaborated with Adidas for the limited edition Yeezy Boost 350 shoes. Even Ranveer Singh is a fan.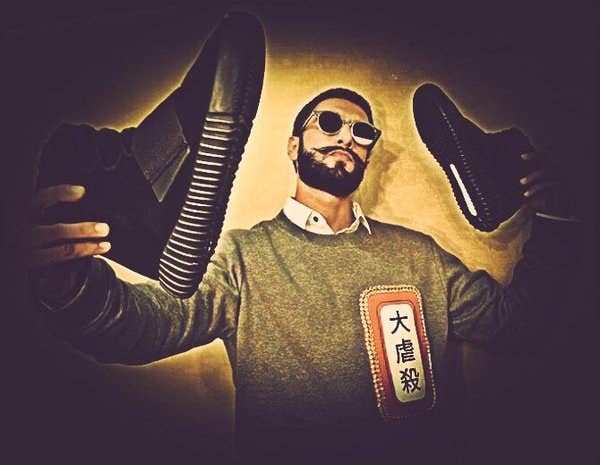 Looks like Dosanjh has done everything in his power to get the shoes...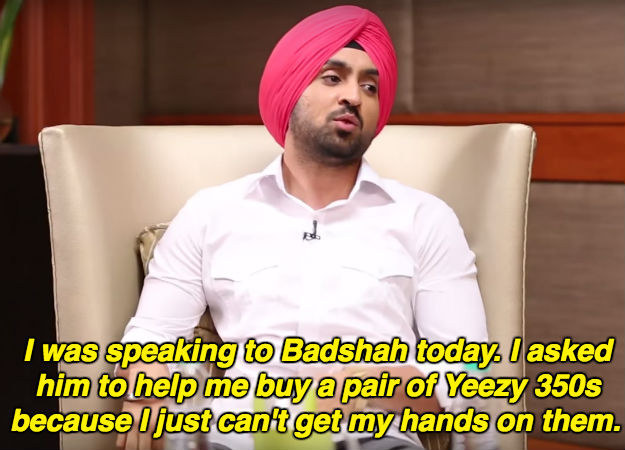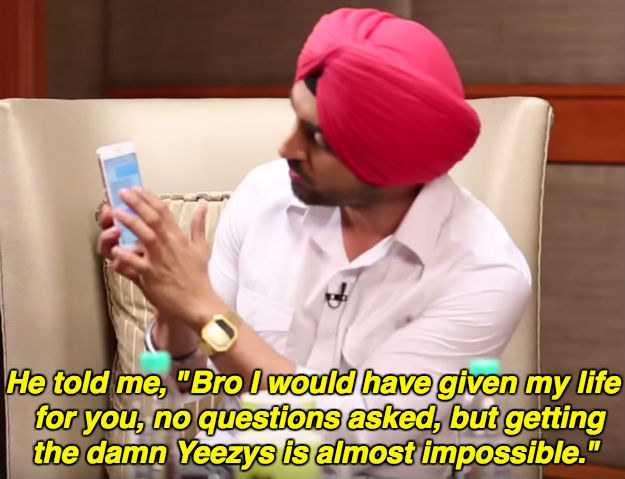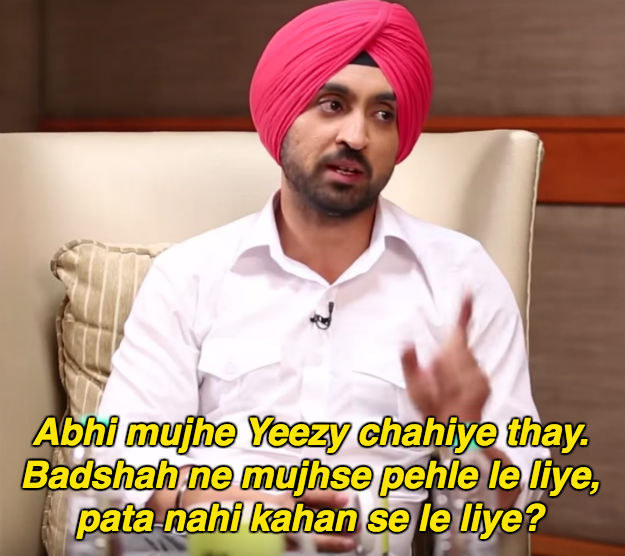 He even made a gut-wrenching plea to Kanye West.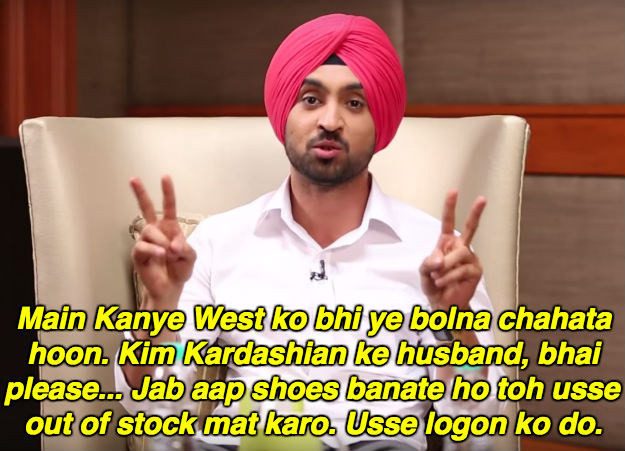 But he is hopeful that some day, like Badshah, he too will be a proud owner of the Yeezys.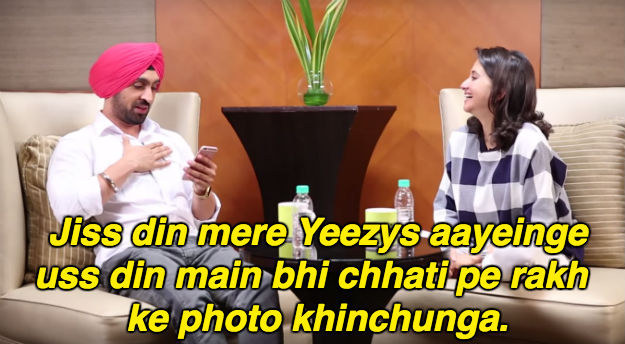 KIMYE, PLEASE HELP THIS MAN.