Bipasha Basu celebrated International Yoga Day in Bangalore with the Chief Minister of Karnataka Siddaramaiah and yoga guru Vachanaananda. One of the highlights of the celebration was laughter yoga.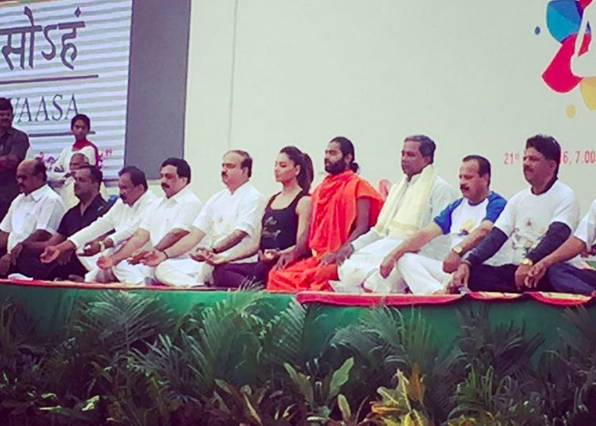 And the outcome was pretty awkward because Bipasha probably wasn't feeling the concept of laughing purposelessly with a group of geriatrics.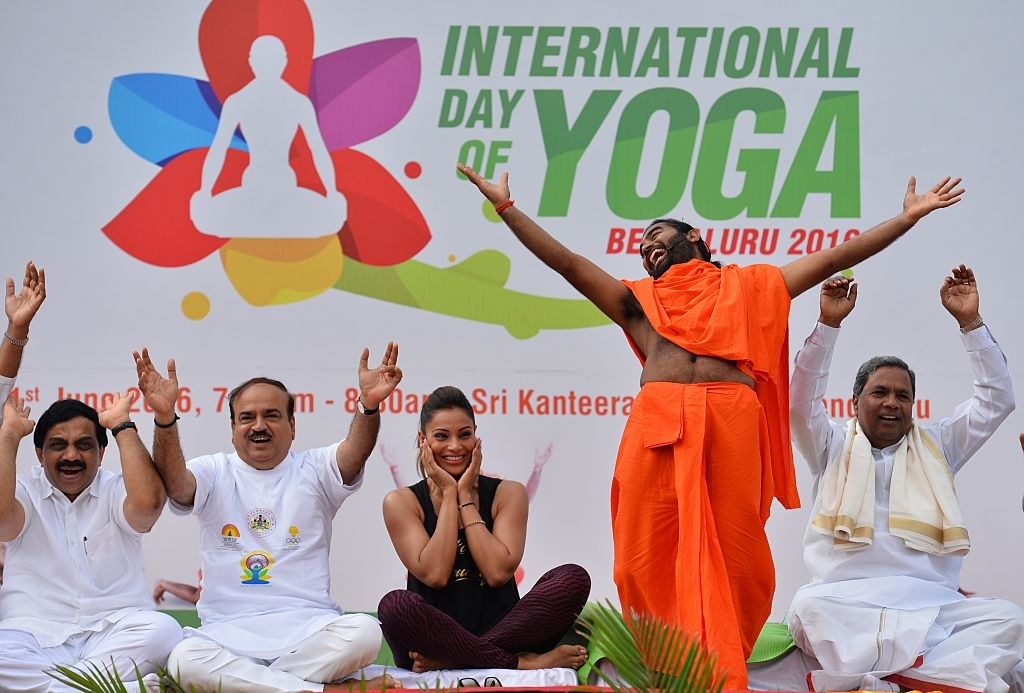 Look at her trying to get through this. More importantly, trying to love herself for doing this.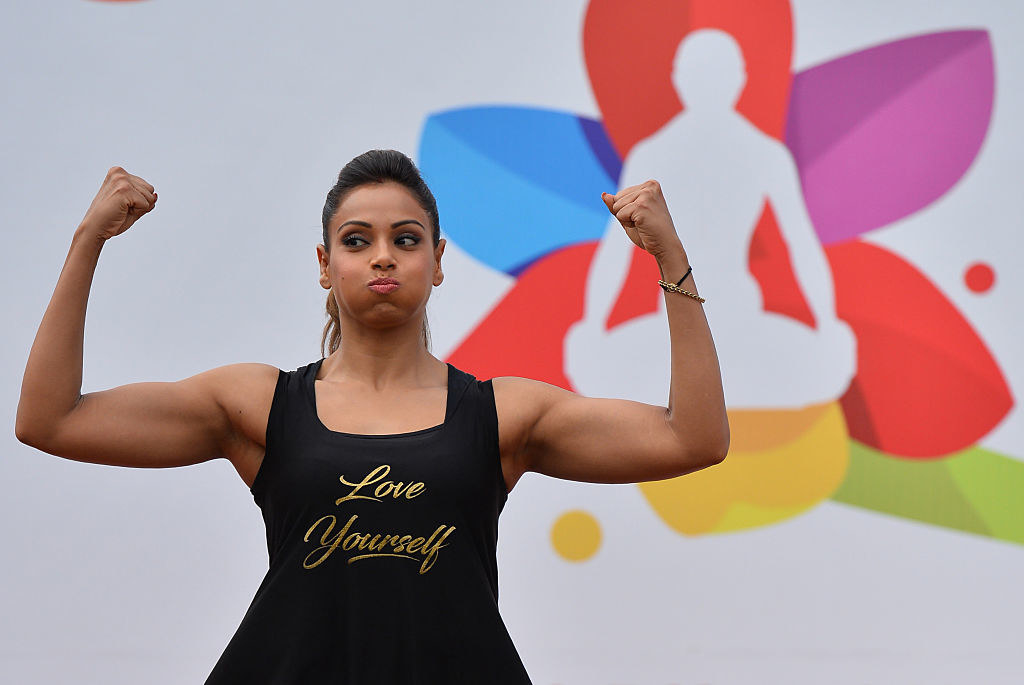 In this photo, you can see Bipasha invoking all the cringe in the land.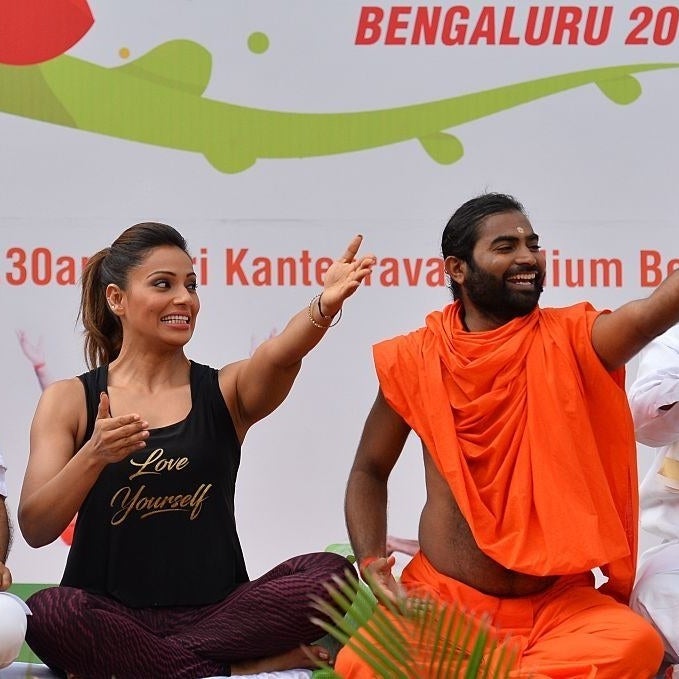 The ceaseless cringe flew, unrestrained.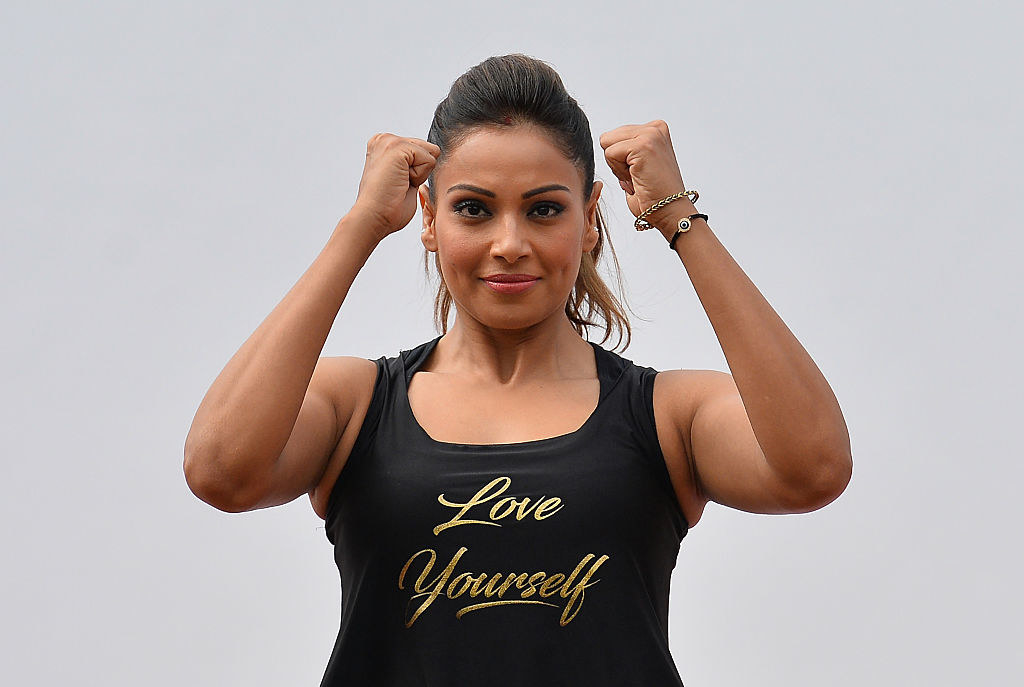 "Bipasha, where would you rather be?"
Bipasha: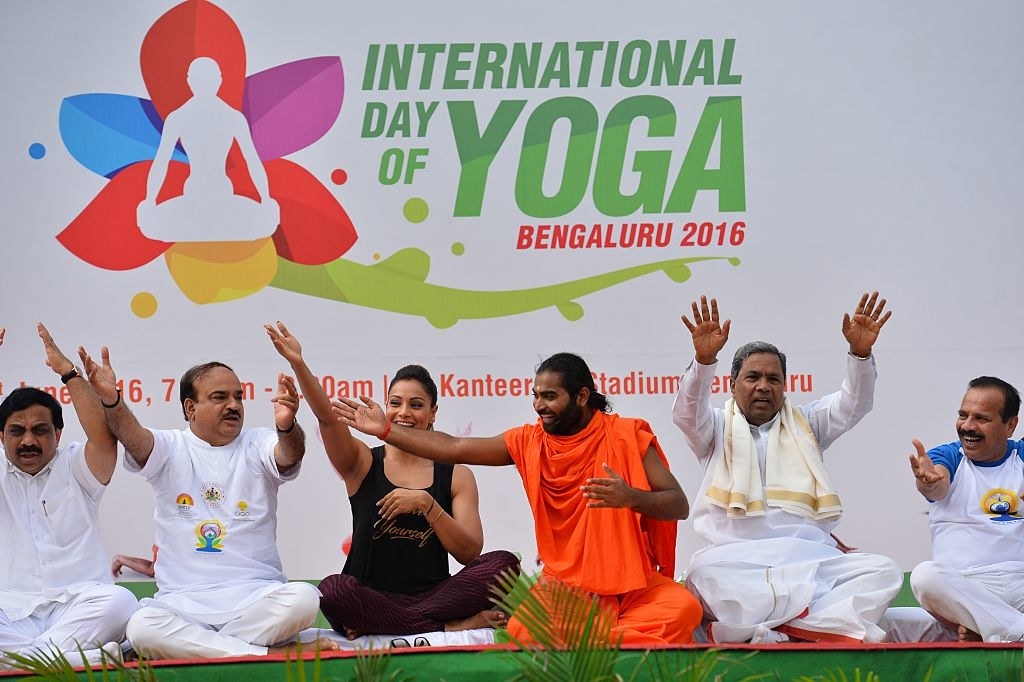 Thanks, Bipasha. Thanks, Vachanaananda. Thanks, yoga.