Hello. This picture of Ranbir Kapoor surfaced on the internet last night.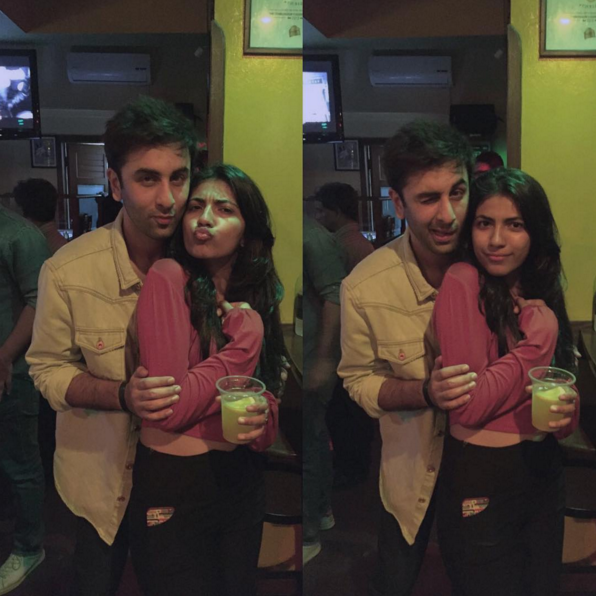 Several entertainment portals had a field day with the picture after christening the lady in it as the "mystery girl".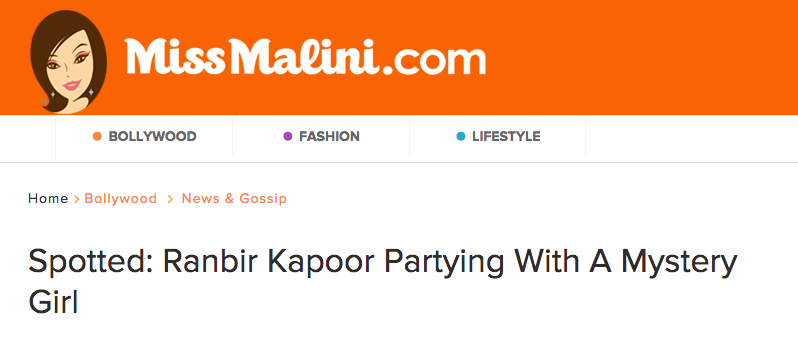 Really...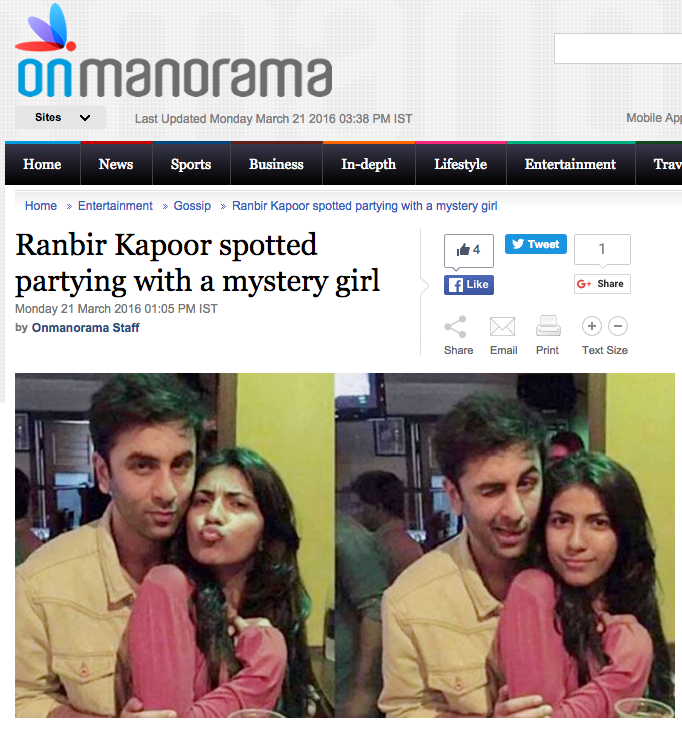 And some just flippantly came to the conclusion that Ranbir has "moved on" from Katrina Kaif.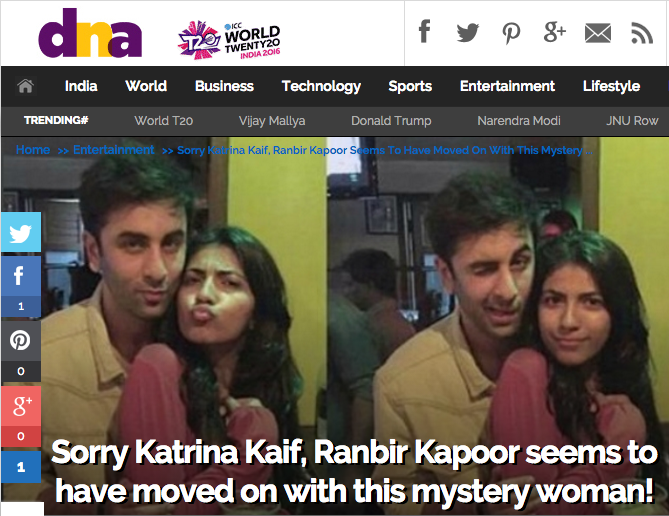 The "mystery girl" made some entertainment portals curious.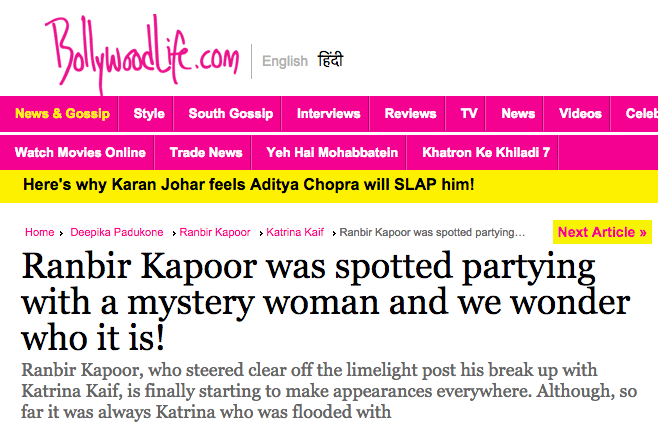 And others excited!!!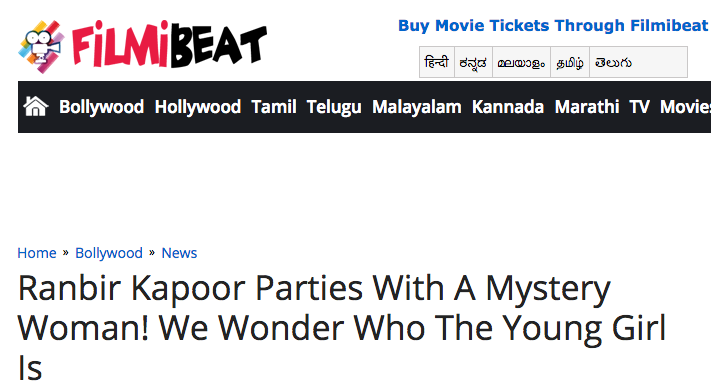 Plot twist: The mystery girl – a.k.a. Kinnari Rathod – is a reporter at Filmfare. IT IS LITERALLY HER JOB TO HOBNOB WITH BOLLYWOOD STARS AT PARTIES.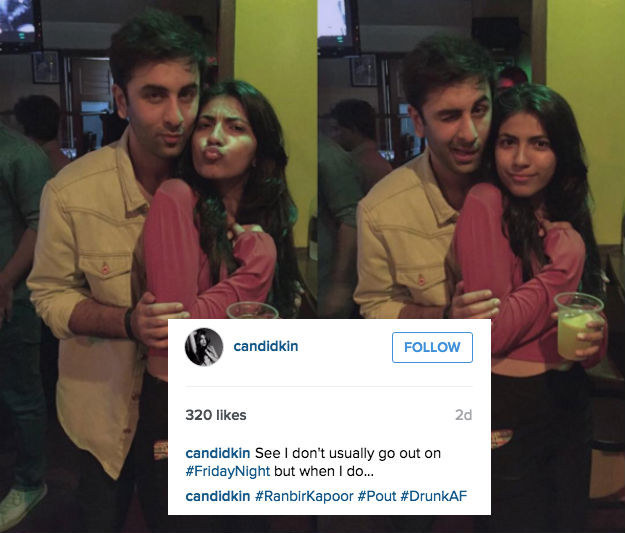 Filmfare editor Jitesh Pillai laughed at the hilarity of the whole episode.
And it quickly became a running gag among the Filmfare staff.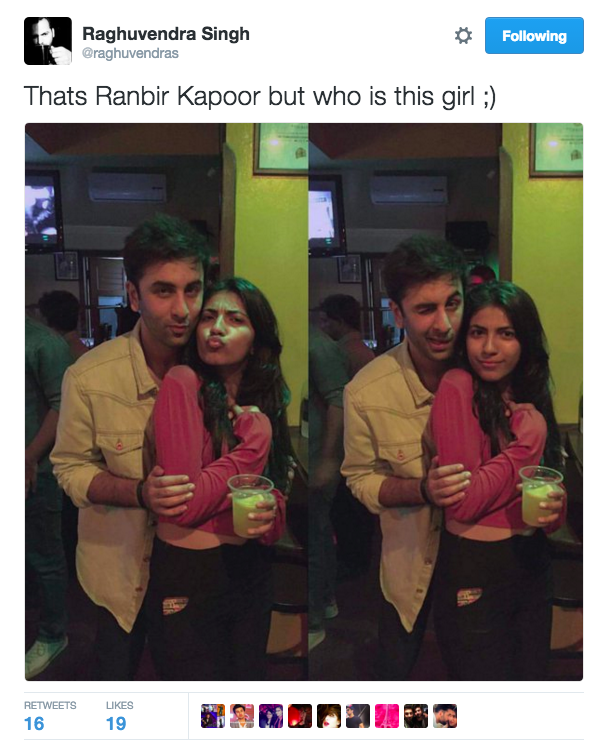 As Bollywood coverage pros, they knew exactly how to mock the nonsense that had gone down.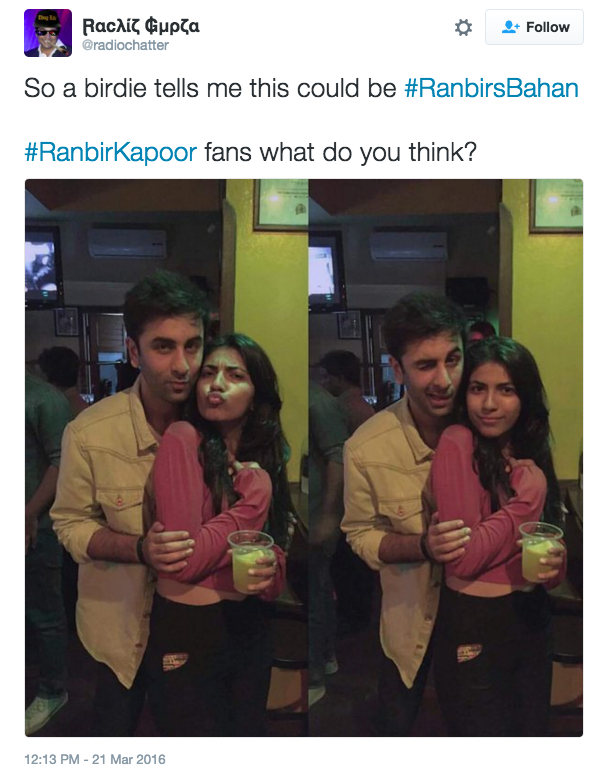 And even Kinnari's Instagram followers got in on the joke.

In conclusion: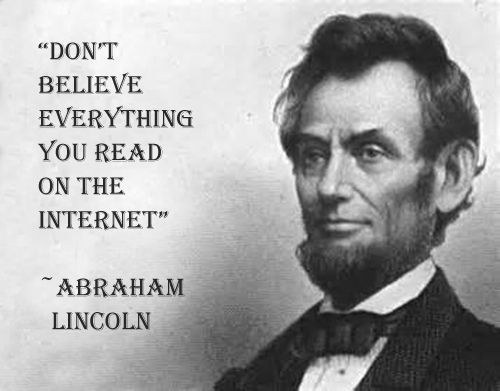 BuzzFeed has reached out to Kinnari Rathod for comment but she's probably too busy fending off enraged Ranbir Kapoor fans and has yet to respond.