Anil Kapoor Wished Sonam Kapoor A Happy Birthday In The Sweetest Way Possible
She's daddy's little girl.
And she has been getting a ton of birthday wishes from her friends...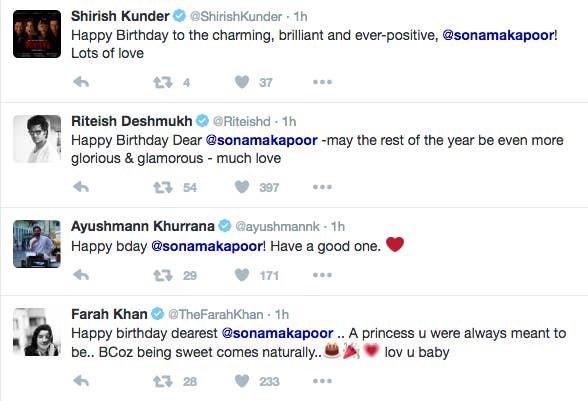 But her father, Anil Kapoor's birthday wish is a clear winner. Kapoor 'grammed this throwback picture of baby Sonam from one of her birthday parties.
Kapoor's Instagram caption read:

You know, I can't remember which movie I was shooting that year, but I do remember @kapoor.sunita murderous look when I walked in late for your Birthday party! I tried to make up for it by carrying you around in my arms all night, trying to prove to Sunita (and to myself) that I was an attentive father! I was so afraid of upsetting you until it struck me that you hadn't even realized that I'd been missing for most of the evening! You've always had a way of making everything better. Happy Birthday Beta! @sonamkapoor